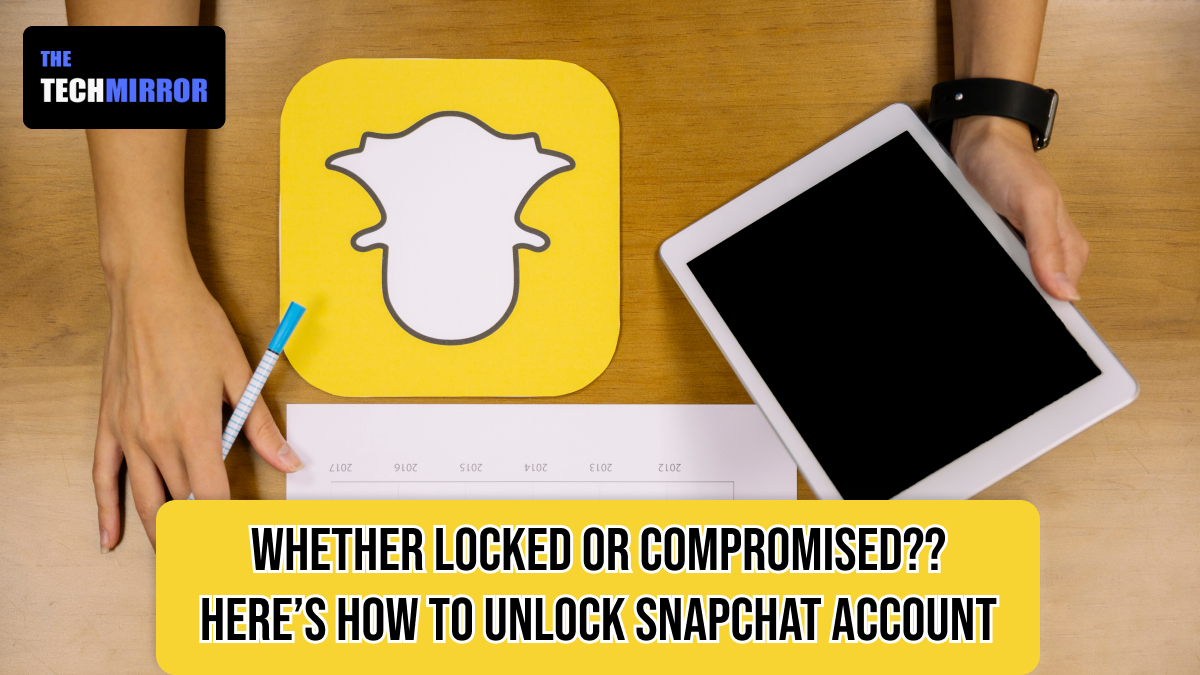 Many Snapchatters often get their account locked owing to certain obvious reasons, which includes sending too many snaps or performing other deceptive or suspicious activities. In case Snapchat just noticed your account as spam and locks it up on a temporarily basic for verification purpose or if you are facing a temporary account lock and looking to get over the situation, probably you have come to the right blog post. You can unlock Snapchat account by practicing the methods and steps mentioned herein this article. So let's get started by first understanding about locked accounts on Snapchat and why users face account lock…
Locked Account on Snapchat:
There exist a couple of possibilities when it comes to locking of accounts on Snapchat. You can either be locked on temporarily basic or may have to encounter with permanently locked account. A brief description for each of these is given below, along with the ways to unlock Snapchat account:
Snapchat Temporarily Locked:
At times it might happen that user send too many snaps in shorter span which gives Snapchat an impression of them being a bot. In such situation Snapchat temporarily lock the respective account and access to those accounts will be restricted for a few hours. In addition to that user may also likely to lose a few of spamming snaps send from chat.
Snapchat Permanently Locked:
Whenever a user violates the policy guidelines of Snapchat by performing acts such as abusing or harassments and alike, Snapchat impose a ban on that particular user and the respective account is locked permanently.
Why does your Snapchat Accounts get Locked?
In case your Snapchat account has been locked, it may perhaps indicate that Snapchat has detected a few activities from your account so as to violate the Terms of Service or Community Guidelines as provided by Snapchat. The intention for doing so is to keep the app safe and secure for everyone using it. 
Keeping that in mind, you must learn the reasons as to why your account could get locked and make sure to avoid it for the next time (or getting permanently locked) in the future. So here's a list of potential reasons due to which your account may be locked:
Reasons behind getting Snapchat Accounts Locked
Use of a third-party app, plugin, or tweak to access Snapchat
Sending spam or performing other such action which goes against Snapchat's Community Guidelines.
Detection of suspicious activity like sending a lot of friend requests to multiple Snapchatters in a short time.
Compromised account
Logging from a banned device or with a terminated account
Having understood the reasons behind getting Snapchat account locked. Let's move further to know about how to unlock Snapchat account.
Unlock Snapchat Account
If Your Account has been Locked Temporarily
If you received a message saying your Snapchat account has been temporarily locked, to unlock it, all you need is to login into the Snapchat app or on the web by going here or click the link provided in your email (by Snapchat), and selecting 'Unblock'.
However, if you face a temporarily lock on Snapchat, there are several alternate ways in which you can unlock your account. Here are these methods:
Method#1: Unlock via E-mail Verification
In case of temporarily blocked Snapchat account you may receive an email on your registered/linked mail account. You can just log into your mail inbox and follow the steps mentioned as under to unblock Snapchat account:
To begin with, locate the email in your inbox sent by Snapchat and then click the link provided thereon to verify your account to unlock Snapchat. 
Thereafter you will be asked to log in to your Snapchat account by entering valid credentials, and verify the account by entering the code sent to your registered mobile number.
As soon as you enter the verification code, an 'UNLOCK' button will appear on the screen. 
Click it to successfully unlock your account.
Method#2: Change the Username and Password
You can try using a change of username and password. To change your username, you must head to Settings on Snapchat and here clicking on "Change Username". You can also change the password for an account, by going through the account security section.
Method#3: Reset your Phone Number
Another thing which you can try is to change your phone number on Snapchat and make a fresh start. For this purpose you are required to head to the settings and then add a new number to reset and place your old number with a new one.
If Your Account has been Locked Permanently
If your account has been permanently locked, then Snapchat support team will not be able to unlock it for you. However if your account is being hacked and you get to see a message stating that "it looks like your account may have been compromised", you can contact Snapchat support team and fill out the request form to get your account unlock. The support team will be in touch with you via email and if your account is restorable they will notify within a few hours or days.
Note: Snapchat helps you to restore accounts that have been compromised. You must include an active email address to receive a response from Snapchat support team. Also you may be asked to add extra information such as your username, when you lost access to your account, etc. for the purpose of verify your identity.
If Your Account has been Compromised
In order to unlock a Compromised Snapchat account, you need to follow steps given below:
Step 1: Create a Snapchat account with alternate phone number
Firstly, you need to do is create a fresh Snapchat account using an alternate or new number. By this you will get into Snapchat quickly and thereafter, change the username to the one which is locked. Also make sure to change the password.
Step 2: Contact the Snapchat support team
After changing your username and password, contact the Snapchat customer support team. Try to provide them with as many details subject to your account, including usernames, phone numbers, and email addresses, and in addition to that also make clear that your account was compromised and you want to restore it.
Step 3: Provide proof to prove your identity
You must also provide the proof of your identity and verify your account via email. Send a screenshot of the email that you used at the time of creating your account to support@snapchat.com.
Now having done that, you just need to wait until Snapchat unlock your account.
Read Also:
How to see someones Snapchat friends in 2021
Get Rid of Accidental Text: Here's How to Delete Messages on Snapchat