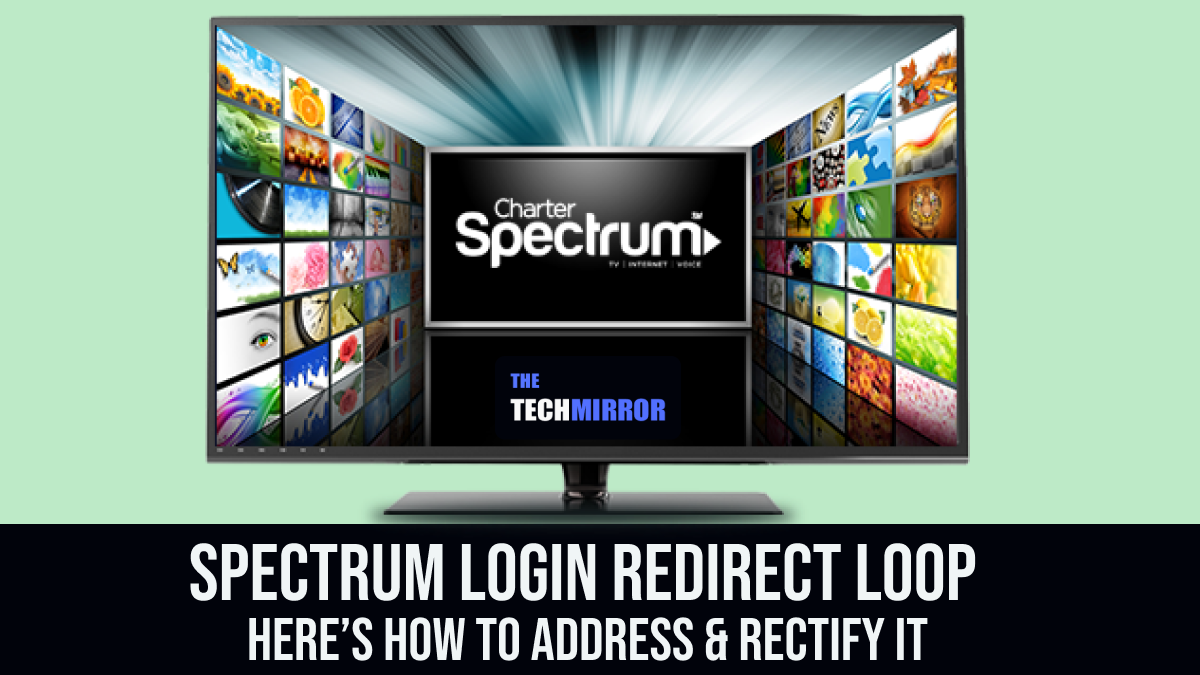 If you are the one among them and encountered the Spectrum login redirect loop error, here's a manual to address and rectify the Spectrum login issues.
About Spectrum:
Launched in 2014, Spectrum is a marketer of consumer and commercial cable television, internet, telephone, and wireless services. It not only stream live TV, but also allows you to watch a wide range of on-demand content. If you are a Spectrum TV user, you must always sign in to your account for accessing the services. Signing in enables you to enjoy a full range of services and use a lot of features such as filter and view the guide, make changes to your account, pay your bill and so on.
What is the Spectrum login error?
But not long, a good number of people have experienced login issues. These Spectrum TV users on quite a few instances have reported about having faced weird situation where they get stuck while logging in to the app. In some cases, they are unable to get the login page appearing any soon while in other cases, it just didn't respond or simply ended up in a redirect loop.
In addition to that users also received an error with a message that reads "something went wrong." While some people even forgot their username or password and as a result couldn't be able to log in to their respective Spectrum account.
How to fix Spectrum login issues:
On multiple occasions people have noticed Spectrum login issues. As per the reported cases whenever they try to log in on the website, it just goes into a redirect loop and fails to route them on sign-in page.
If you have had redirect loop error of faced any of the aforesaid issues, you can try the methods below to rectify the situation.
Fixing Spectrum login redirect loop
As a general operational practice at Spectrum, all account numbers are linked to user's physical addresses. And in case of a transfer of service or user relocating to a new place, the company will assign a new account number.
So it is all likely that the redirect loop at login is because of the fact that you might have shifted to some other place. And since the service is still linked to your previous account number along-with your login, you will not be able to log in successfully.
The easiest way to fix the issue is by contacting the support team. They will resolve the problem for you by linking the new account number with your login or alternatively create a new login for you.
Fixing No login screen
When users encounter a problem of not finding the login screen or the login is not working, it may be due to the network in-use.
Spectrum makes use of its internet services to automatically validate a subscriber's account number. And in such cases you not even have to sign in to your account as the service itself recognize you via tracing your IP address (if it is the same address which you use for paying against your subscription)
This way, the error occurs if you are not using Spectrum Internet and try to access Spectrum TV on Roku or other similar devices.  So to get the problem fixed you must ensure that you are trying to log in to the Spectrum using the same network as your modem.
Fixing forgot your username or password issue
In case if you forgot your username or password, and fail to log in to your Spectrum account. Following steps may help you to retrieve your username or password.
Navigate to the official website of Spectrum
Go to Forgot Username or Password?
Then select the Contact Info option, and enter a phone number or email address linked with your account
Now Confirm that you are not a robot
Confirm Your Account by selecting the relevant information
Next Verify Your Identity by choosing to receive a verification code through a phone call, email, or text message
Finally enter the verification code and then move on the next step to sign in to your account or reset your Spectrum login password.
Besides the one mentioned above you may also get to face the Spectrum login errors due to a corrupted app or when you are caught be some bug or virus. In such events you can fix the problem by getting the latest version of the app. Hence just uninstall and reinstall the Spectrum app to get rid of login errors.
In addition to that you must also clear your active logins, cache, and cookies from your browser and then check if the Spectrum login issues are resolved or not. If the problem still persists, the last option you need to consider is to approach the Spectrum support team to get the issues fixed for you.
Read Also:
Spectrum On-Demand Not Working? Get It Fixed In No Time..