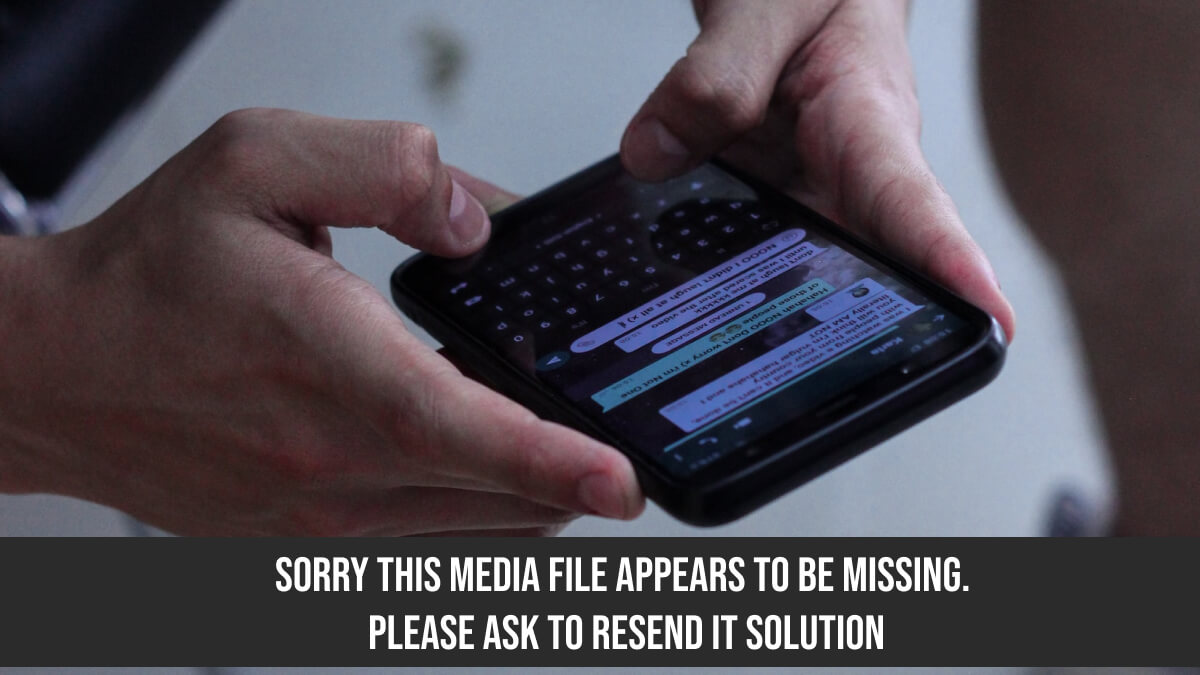 WhatsApp is used by people all around the globe. There are multiple fascinating features that do not only attract the new downloaders but also are capable of keeping the old audience engaged. You can exchange text, share your favorite photos, do share different media and you can also make audio and video calls on the platform. It is backed by Meta and there is also a version for businesses where business owners can manage catalogs, sell products and put all the information about your business and keep everything separate. There are so many things that you can do with your WhatsApp account. But, there are some problems too. When someone sends you a file and it gets deleted from their servers and you try to download it, you will see the message " Sorry This Media File Appears to be Missing. Please Ask to Resend it ". Here is how you can fix it in 2023.
What is Sorry This Media File Appears to be Missing. Please Ask to Resend it ?
This is an error message you get when some media file was sent by a person to you and was deleted from WhatsApp's servers. WhatsApp keeps some of the files on their servers so they can be transferred and accessed quickly by people. However there are some files that they do not store or they get deleted on specific time. So, in this case you will see the message while downloading the file.
How to fix it?
Well, there is only one way and that is "Ask the person to resend it" or if it was in a group, ask other group members to resend the pic. I have just checked the whole internet and found that there are people claiming updating, uninstalling and installing the WhatsApp will fix this issue. But no! There isn't a solution for this one. You just can't get the file back no matter what you do! So, simply ask the person to resend it and that's it.
Hope you don't fall prey for any other stupid tricks and also do not download any harmful app to recover the files.
Read Also:
How To Make WhatsApp Video Call On PC
Best Ways to Save WhatsApp Status Videos and Photos to Gallery
Here's How To Find Someone On WhatsApp