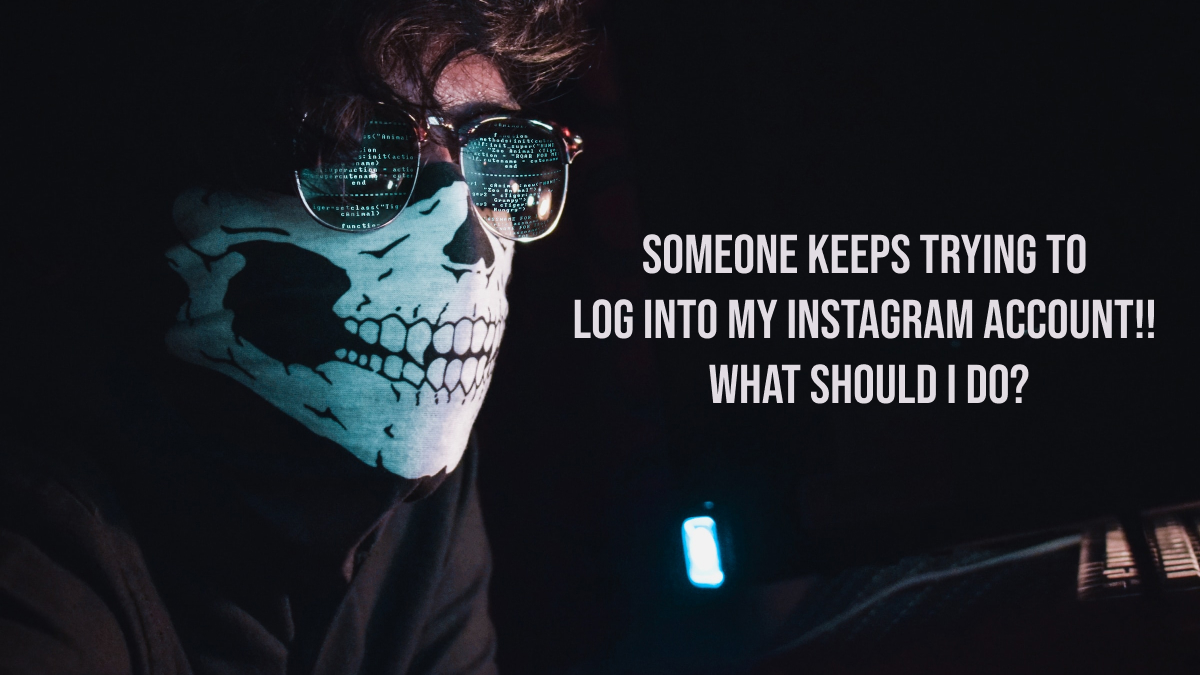 Instagram is a free photo and video sharing app in which you can upload photos or videos to our service and share them with your followers or with a select group of friends. You can also view, comment and like posts shared by your friends on Instagram. But have you ever encountered an error that says there's been a suspicious or unusual login attempt on your Instagram account? That means someone is trying to access your account. This is going to put anyone in panic mode and you will hit the Google search with queries like, Someone Keeps Trying to Log into My Instagram Account!! What Should I Do? Well, if this is your case, you have come to the right place. Today we will tell you how you can get rid of this situation and secure your IG account easily.
Turn on Two-Factor Authentication
As soon as you get such a notification, first step you should take is to turn on Two-Factor Authentication. The two- factor authentication ensures that no one can log into your Instagram account without a second step, which involves getting code sent to your phone via text or email. To turn on the Two-Factor Authentication for your Instagram account follow these steps:
Go to the Instagram feed page.
Tap the three-line menu icon on the top right of the screen.
Go to Settings, then select Security.
In the submenu turn on Two-Factor Authentication.
Now, choose how you want to receive your codes.
After that tap on Done.
Change the Password
Turning on two-factor authentication and changing the current password are two most important steps that you need to take in this situation. When you change your password, make sure you logout each and every device that was logged into your account.
Use a Unique Password
If you are using a simple password for your Instagram account or the password you are using for IG is also your password for multiple sites, the hacker might be able to access your Instagram account. Because there are so many websites being compromised Your password should be unique. Use a mixture of special characters, numbers and alphabetical characters  A-Z and a-z. That will make your password strong and unique and it would become more tough for someone to guess it.
Check your Login Activity
Check your recent logins to your Instagram account, which are saved in Login Activity. That will help you to figure out where the person is signing in form. And you can block that device with the person trying to log into your Instagram account.  To check the login activity follow the steps given below:
Tap on your Profile icon.
Select the Three line menu icon on the top right side of your phone's screen.
Now, go to the Settings and select Security.
 On the next screen, select Login Activity.
Look at the history of login activity for your account.
If you notice a login that's definitely not you, tap the three-dot menu icon and Log out next to the login that you don't recognize.
Read Also: