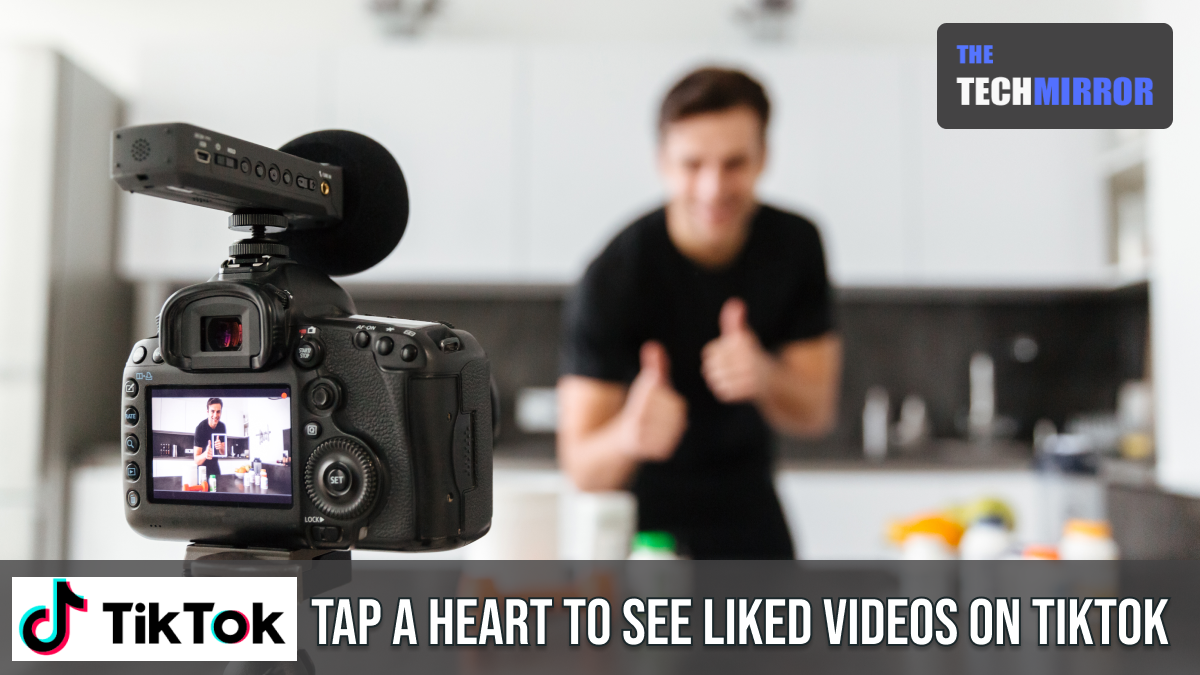 Social media platforms including the likes of Instagram provide you a direct option such as the bookmark icon to save a post for future viewing as the post get added to your "Saved" posts. Unfortunately, TikTok lacks any direct feature so as to save the videos you wish to re-watch.
If you wonder about how to save a video on TikTok, you must note that it can be done by liking the video. This blog post will tell you everything related to how to see liked videos on TikTok, and provide answers to associated FAQs.
Seeing Liked Videos on TikTok
The heart icon provided on TikTok functions as to bookmark/savethe videos which you enjoyed watching in past and wish to re-watch again at some time in future. So, whenever you come across such an eye catching video, the best possible way is to like the video and watch it any time later.
However, seeing your liked videos on TikTok is quite simple and no time consuming. You can effortlessly get to see these videos, by going to your TikTok profile and tapping on the heart icon. Doing so will list all of your liked videos in a grid, sorted from last to first.
In order to see videos liked by you on TikTok, you must follow a two step process provided below:
Step #1: Head to your TikTok profile
To begin the process you should first launchthe TikTok and then head to your profile. This can be done using the mobile app as well as the desktop version of TikTok.
To see liked videos on TikTok firstly open the app, soon after you logged in to your TikTok account you will straight away land on the "For You" page.
Here you get to see the profile icon provided on the bottom navigation bar. Just make a tap on it and you will be headed to your TikTok profile.
Having done that you now need to follow step 2 to find and see your liked videos on Tiktok.
Step #2: Navigate to the heart icon
Once you have landed on your TikTok profile, you will get to see three icons underneath your profile.These icons are; a grid, heart, and a lock icon.
The grid icon is meant for showing all of your uploaded videos, while the lock icon on the other hand will display those videos which you have set as private. Since you are looking to see liked videos on TikTok, tap on the heart icon that will list all the liked videos.
Tapping on the heart icon will display all your liked videos on TikTok in a grid list, arranged in reverse chronological order, i.e.; from newest to oldest. Putting it in other words, you will get the most recently liked videos first, while the first video that you have liked on TikTok will be displayed at the last of the list.
In case you don't want a certain video to be displayed on this list you can remove the video. To do so all you need is to first tap on the video, and then tap on the heart icon to unlike it. As soon as you tap the heart icon and unlike the video it will no longer appear on the list and get removed from your liked videos.
Once removed from the list, there is couple of ways to see that particular video. If you remember the username of the person who posted the video, you can head to their profile and see the video. Or else, you can go on to submit a request for your data file to see your TikTok watch history.
Kudos!! You have finally learned and understand about how to see liked videos on TikTok!
Read Also: Get a track of videos watched: Here's how to see TikTok History
Can you see someone else's liked videos on TikTok?
Yes, there is an obvious possibility of seeing someone else's likes on TikTok. However, in case they have set their liked videos to private, the videos will be hidden and you will not be able to see.
As per TikTok's default settings, liked videos by a person is only visible can be themselves as they are set to "Only me". Unless the user changes it from "Only me" to "Public", there is no chance to see the liked videos by them. Thus to see other people's liked videos on TikTok it is essential that they must have set their liked videos to public.
Why your liked videos get disappeared on TikTok ?
There is quite likelihood when your liked videos on TikTok disappeared. It could be due to the reasons that either the user has removed the video or set it to private. Else it might be taken down by TikTok for violating its policy guidelines.
Another possibility of not getting a liked video is that the user may have blocked you, and thus you can no longer be able to see their videos.
Summing up:
Liking a video on TikTok is not just a means to show appreciation for someone's content; it is also a way to amplify the probability of getting the video on someone's "For You" page. Furthermore, tapping on the heart icon to like the video also works as a "Save" option as it will add the video to your liked videos which can be seen any time later. It is quite simple and straight to see your liked videos on TikTok and can be done in a couple of steps as mentioned above in the article.
Read Also:
Learn Easy Steps to Add Videos to TikTok from Gallery
Get a track of videos watched: Here's how to see TikTok History