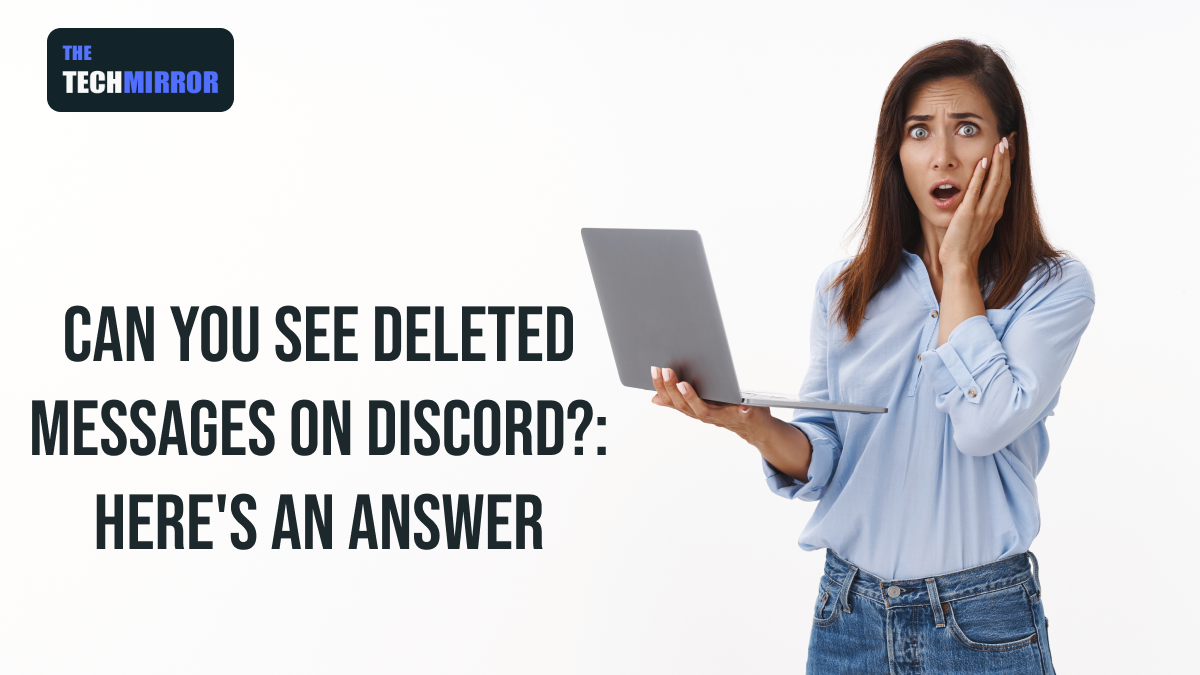 Introduced in 2015, Discord is a perfect place for gamers to stay connected with friends at the same time while enjoying the game. Principally designed for gaming community the application has gained popularity among various other users throughout every part of the world. It allows the users to live-stream games, and also to communicate over voice, video, and text. The platform offers you a feature to delete send messages. But what if you want to see deleted messages on Discord, is there any possible way??
This guide will provide you with the answer pertain to the possibility of seeing deleted messages on Discord. Come on; let's find it out here in this article.
Deleting message on Discord:
Discord, the gamers' paradise allows you to delete messages send by you to fellow users. This can be done by right-clicking the particular message followed byand clicking on "Delete" button. Once a message is deleted by you, it'll automatically get deleted for others as well. Putting it in other words, if deleted once at your side, the fellow users won't be able to view the message any longer. Likewise, if the other users delete message send by them, you won't get to see that message in your chat.
Can you see deleted messages on Discord?
The answer is 'Yes', it is quite possible for you to see deleted messages on Discord. However you need to arrange for a few resources to get the job done. To see the deleted messages on Discoed, you are required to download a couple of applications viz.; BetterDiscord and MessageLoggerV2. Thereafter you have to add MessageLoggerV2 to the plugins folder and finally enabling it will let you to have a look at deleted messages by opening the log. Here's how you can see deleted messages on Discord:
Steps to see deleted messages:
Step 1: Download BetterDiscord
The initial step for getting the job done is to download and install BetterDiscord. This application increases the overall functionality of Discord by using plugins and themes which can be downloaded from official website of BetterDiscord.
Firstly, navigate to the BetterDiscord website by clicking the link; https://betterdiscord.app/.
Once you landed on the website, click on "Download" to get BetterDiscord.
It will then ask you to choose from three actions; "Install BetterDiscord", "Repair BetterDiscord", and "Uninstall BetterDiscord".
Select the "Install BetterDiscord" to download it, and then click "Next" to continue.
As soon as you click on "Next", you have to opt for your Discord version from among; "Discord", "Discord PTB", and "Discord Canary".
Select "Discord" followed by a click on "Install".
This will successfully install BetterDiscord on your device, and you'll see a BetterDiscord pop-up displaying its current version. Close the pop-up by clicking on the "x" icon, and go to Step 2 given below.
Step 2: Download MessageLoggerV2
As you've downloaded BetterDiscord, now you are required to download MessageLoggerV2, a plugin which lets you to see deleted as well as edited messages on Discord. Here's how to get it downloaded.
First of all, visit this link provided under:
https://gitlab.com/Lighty/bdstuff/blob/master/public/plugins/MessageLoggerV2.plugin.js.
To download MessageLoggerV2, click on "Download".
A warning message pops up on the screen saying that the file may harm your computer (however, there's nothing to worry about as the file is quite safe to work with).
Click on "Keep" to continue and finish the download process.
3. Add MessageLoggerV2 to the plugins folder & enable it
Once downloaded MessageLoggerV2, you must go on to it to Discord using following steps:
Launch Discord on your desktop.
Go to Settings by clicking on the gear icon.
Here you will find multiple options including "My Account", "User Profile", "Privacy & Safety", and so on.
Look for the "BetterDiscord" header by scroll down.
Click on "Plugins" under "BetterDiscord"toopen the plugin library.
Now click on "Open Plugins Folder" to open the plugins folder.
Here look for the folder where you have saved MessageLoggerV2 in and open it.
Finally, to add MessageLoggerV2 to Discord,drag and dropitin the plugins folder.
Now is the time to enable Message LoggerV2. To do so perform following:
Click on the switchprovided next to MessageLoggerV2 to enable it.
Once enabled MessageLoggerV2, you will get a "Missing Libraries" pop-up.
Then click on "Download Now" option to download the missing library.
This will open a few more pop-ups for "Missing Libraries" pop-up, click on "Cancel" to cancel it.
To finish, you are required to enable XenoLib and ZeresPluginLibrary.
Step 4: Right-click the server & open logs
You'll now be able to see deleted and edited messages on Discord using under mentioned steps.
Go to the Discord server where you can see deleted messages in.
Now right-click on the server.
A navigation menu will appear on the screen with several options.
Find and click "Message Logger" option.
This will open one more menu.
Now to open the server's log, click on "Open Logs".
Once you've successfully complete above steps, the server's log will open having 4 tabs; "Deleted", "Edited", "Purged", and "Ghost pings".
In the "Deleted" tab, you'll get to see deleted messages on the server, while in the "Edited" tab, you'll find all the edited messages that exist on the server. This tab will also display the date and time of the deleted message.
You've now understood the method to see deleted messages on Discord!
Read Also:
How to Customize Your Discord Background to Fit-in Your Own Aesthetic
Uninstall Better Discord from Discord: Easy Methods for Users