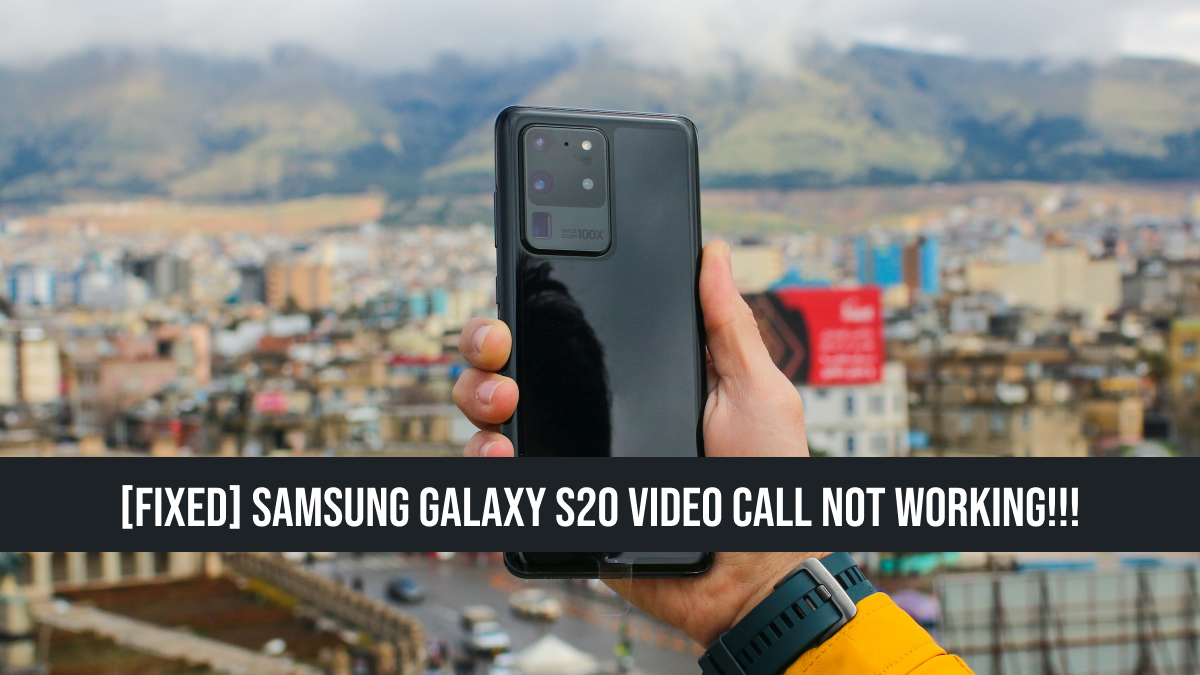 Samsung Galaxy S20 series is the phone that comes with a 6.20-inch touchscreen display offering a resolution of 1440×3200 pixels and an aspect ratio of 20:9. Samsung released the Galaxy S20 series, i.e. Galaxy S20, S20 Plus, and S20 Ultra as its latest flagship family at the Galaxy Unpacked 2020 event in San Francisco, California.  The most common reason to buy any mobile phone is that you can text, voice or video call anyone whenever you want. But the users of Samsung s20 have found an error which is causing them trouble. If you are one of them and your Samsung Galaxy S20 Video Call Not Working, check these methods to fix.
What to do when video call is not working on Samsung Galaxy S20?
When you  want to video call someone firstly make sure you have a sim card on your phone and balance to make a call. Now do try one of these and you can video call the person you want.
Verify network strength
Most of the time the signals are the reason for the issue in a video call but people blame the mobile phone or company. No Service all the time recently, be sure to check how the signal bars are showing on your device. Anything lower than 3 bars is not good and can indicate a network issue. The network issues mainly happen when you are in a building, or you are traveling. To make a video call you have to make sure that you are on the place where the network is full or at least the three bars indicated on your phone. 
Simple Reboot your phone
Rebooting or restarting your phone can solve most of the errors that occur on your phone.  Restarting your phone can also solve the problem of video calls.  Restarting a device is always the ultimate solution for any issue. Not only Pixel but this applies to each and every electronic device. To restart the phone you have to do this:
Press and hold the power button of your phone.
On the next screen tap Restart.
It takes a minute and your phone will be restarted. 
Change network mode
Sometimes, changing a device's network mode from, say, 4G LTE to 3G can get rid of network problems and make you video calls. To change network follow the steps given below
Open the Settings app.
Select Connections and tap on the Mobile networks.
Tap Network mode and select 3G or 2G.
Restart the device and repeat steps 1-3.
Tap 4G or LTE or auto-connect to return to the original configuration.
If still your phone is unable to video call you can clear the app cache or app data. Go to the service center of Samsung and they will help you.
Read Also:
Snapchat Video call Not Working 2022
What is OBJ Emoji? Why am I seeing it on Facebook/Snapchat?
Why Does Snapchat Videos Keep Freezing? Find The Fix Here!