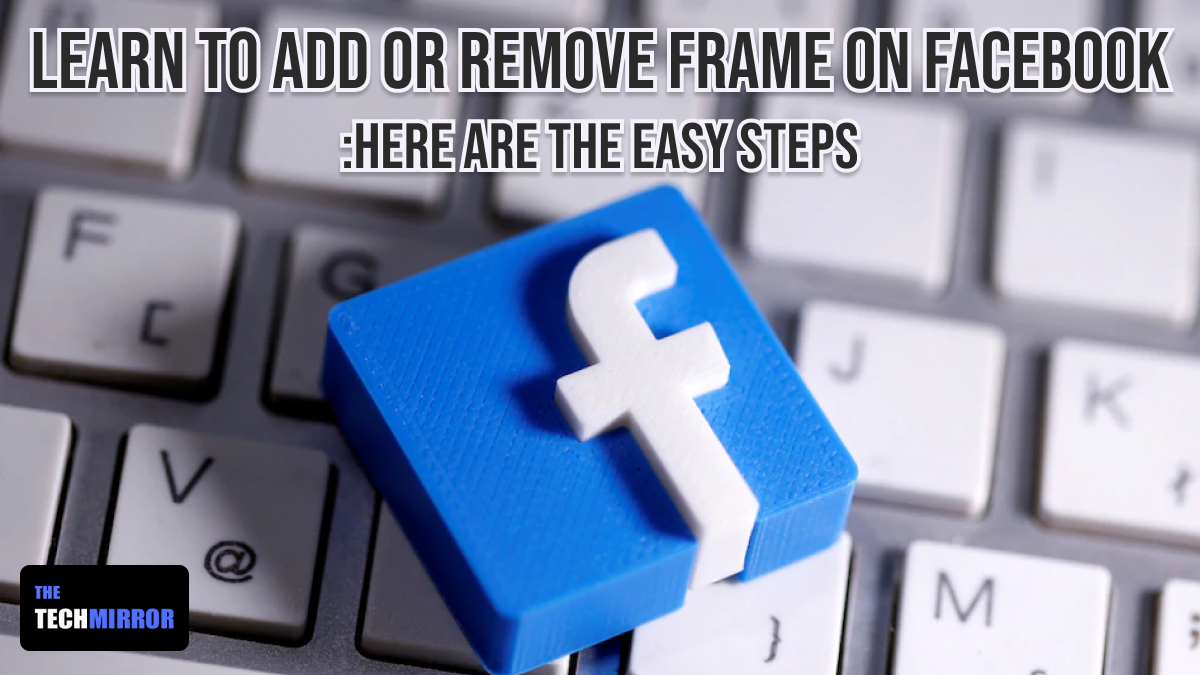 Most of the social media users have this very common craze of changing their profile picture quite often and even experimenting a lot with their photos to give it a distinct look. To help users on that Facebook has incorporated many options so as to apply a on their DP, one of which is to add or remove Frame on Facebook profile picture.
If you have no clue whatsoever about how to use Frames to add on your Facebook DP and looking for ways to remove an added Frame on Facebook, then you are just landed to the right blog. This article will let you know about a few feasible and effective methods that would help you to remove Frame on Facebook.
So here we go…
Frame on Facebook: A Feature to Style your Profile Picture?
Facebook has introduced a unique feature that allows the users to add frames to your profile picture.
It offers you with an option to add to your profile picture an array of attractive frames, meant to show your support for any trending topic and event of social cause or express sympathy for sufferers of some wide-spread subject. You can apply these frames on your DP whenever you like, and also remove it as and when you feel so.
There is a huge collection of frames available and users can opt to search for any related frame to use them for beautifying or altering their profile pictures. Facebook also provides you hint on latest state of affairs across the world and thereby suggest flag frames accordingly.
Let's learn about how to add or remove frame on Facebook.
Adding or Removing Frame on Facebook:
Adding a Frame on Facebook:
For purpose of showing your support or concern for some specific cause, you can add a frame on Facebook to your profile picture. By adding a frame to your profile on Facebook, you can create a new picture. Here's how to add a frame on Facebook to your profile picture:
Navigate to www.facebook.com/profilepicframes.
Here opt for a frame by selecting it from the menu or alternatively you can search for the same.
Once you get the desired frame of your choice, click on Use as profile picture
Finally save the changes to add the frame to your profile picture.
In addition to that, you can also use customised photos taken with the Facebook camera and apply them to frame.
Removing a Frame on Facebook:
In case you have added a photo on Facebook and applied a frame to it, the process is quite reversible.  You can simply get the job done by either removing the frame or adding a new photo on your DP without applying any frame to it. Here's how to remove a frame on Facebook from your DP:
Go to your Facebook profile and click on the profile picture located at the top right corner.
Now click on camera icon    placed at the bottom right of your profile picture
Select the Switch to previous picture now option.
Finally click on Confirm to end the task.
Alternatively, you can also get it removed by just adding a new profile picture and ignore to apply the frame to it.
That's it… You have successfully learned about how to add or remove frame on Facebook to make your profile picture speaks for good and more.
Read Also:
Top Friends On Facebook: Here's Everything You Must Know
Discover Hidden Friends on Facebook: Here are the Hacks