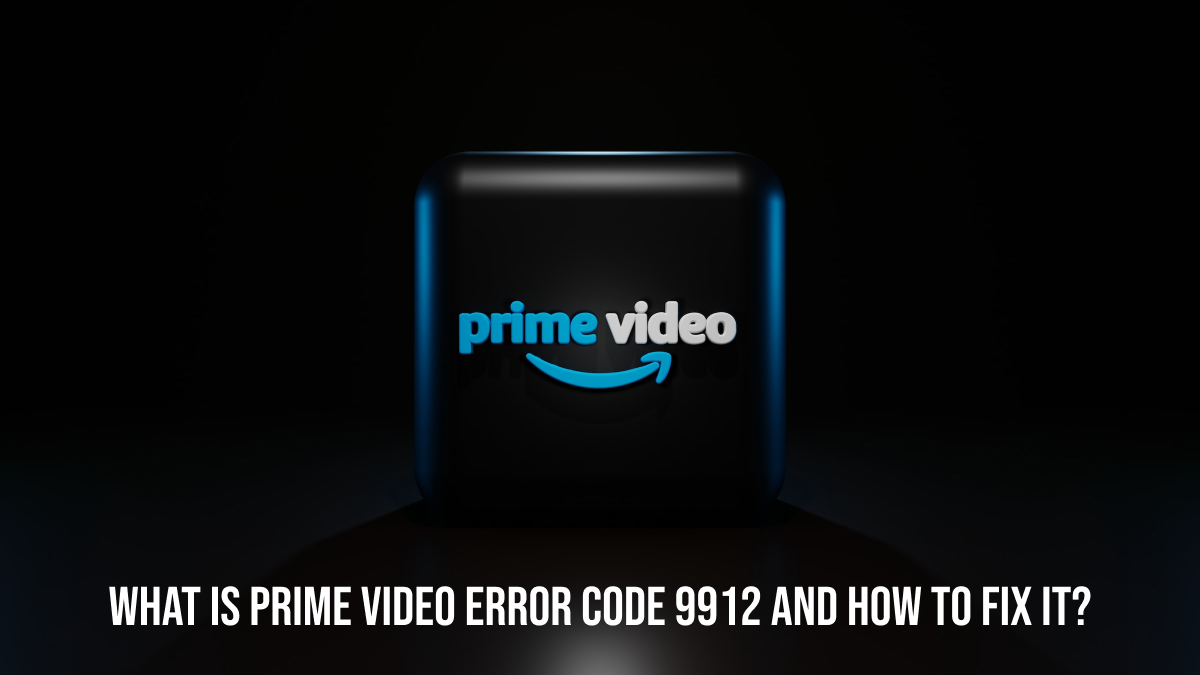 Amazon Prime Video is a subscription based streaming platform that allows you to watch your favorite movies or shows on device of your choice. It is available on almost every device available in the market. Be it a mobile phone (Android/iOS), Android TV, TV boxes, PC or Fire TV. But, each device has its own limitations or might face some errors that are really frustrating. Today, we will talk about Fire TV's Prime Video Error Code 9912. We will tell you why it occurs and how you can fix it easily.
What is Prime Video Error Code 9912?
No matter how better they've engineered their devices or services, an error may occur anytime. If you're using a Fire TV stick and see Error code 9912 while browsing your favorite series on Prime Video, it could be because of temporary service issue.
How to Fix Prime Video Error Code 9912?
Below you will find the best solutions that will help you fix this error on your Fire TV.
Check your Internet Connection
The very first thing you should try doing is to make sure if your internet connection is working properly or not. A poor connection with slow speed could also be the cause of this error. Check if your Fire TV is connected properly to the internet. Also do check speed of your internet connection. If it is below 3 MBPS, ask your service provider to upgrade it or maybe if there is a problem with connection speed, maybe they will help you out about it.
Update your Prime Video and Fire TV
Next thing you should do is updating prime video and your Fire TV. If you're not using the updated software version of your Fire TV and Prime Video app, you might encounter such issues. So, keep the apps and software version of your device up to date.
Clear Cache
Cache files make it easy for an operating system to access the application faster. But, too many cache files or corrupted cache files are root cause of these kind of errors. Here is how you can clear cache of Amazon Prime Video app on your Fire TV.
Go to settings on your Fire TV using your remote.
Select Applications and then choose Manage Installed Applications.
Now look for Amazon Prime and Select Clear Cache Option.
Reinstall Amazon Prime Video App
If nothing above works, you should remove the amazon prime video app first from your Fire TV device and reinstall it. This will clear all the data and cache from the device's storage and will install a fresh application and there are more chances of working.
Read Also: