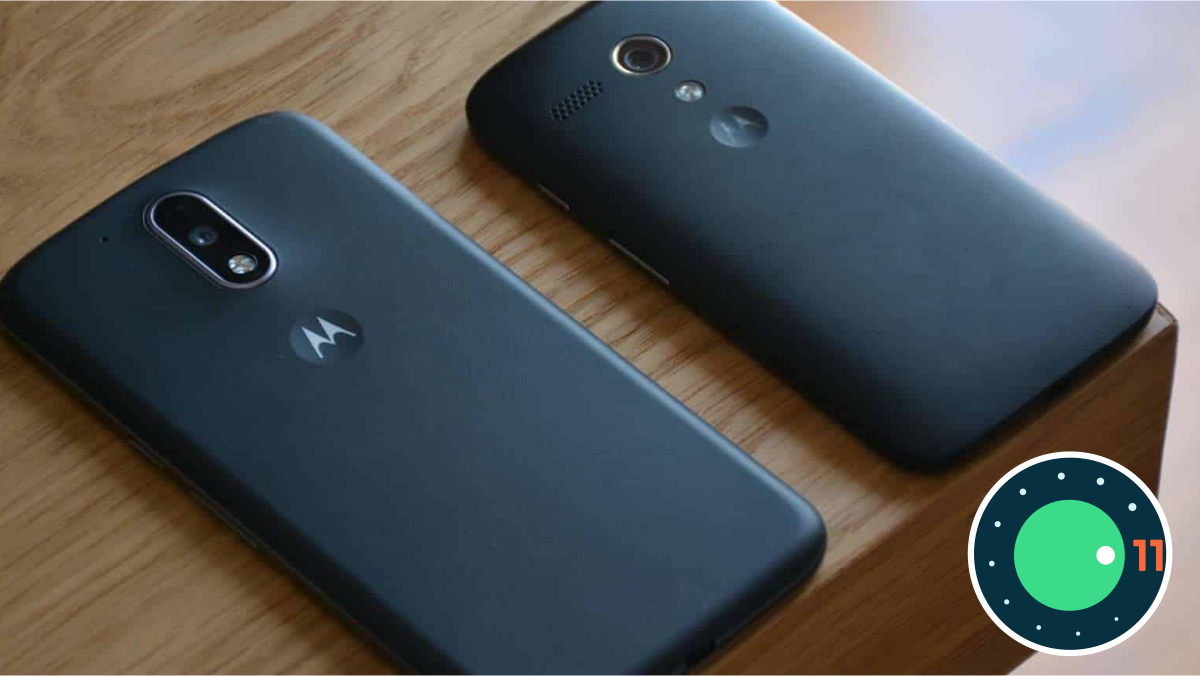 Motorola, one of the leading mobile phone manufacturing companies, strive to explore every promising opportunity that can alter people's lives for good from end to end via the magic of mobility. The company has recently made it official to rollout the latest version of Android for more than a few of its popular smartphones. As an Android user people always feel anxious and excited to experience novelty every time they catch up with a major software update.  Though Android 11 is the new tech buzz and is on the go to revolutionize user interface and experience, but there are many devices left untouched, and received no update till date. Motorola is also among few of the popular name that includes in this list. Checkout which Motorola phones will get android 11? Is your phone on the list?
However a 'good news' was shared through the official blog of the companyhas made it obvious that selected models of its Android phones are going to get the hottest version Android 11.
A complete list of Motorola devices to get Android 11:
As per the official Motorola Blog post about Android 11 rollout plans for its devices, the complete list of Motorola cell-phones planned to get the Android 11 update is as under:
Motorola Razr 5G
Motorola Razr 2019
Motorola edge
Motorola edge+
Motorola one 5G
Motorola one action¹
Motorola one fusion
Motorola one fusion+
Motorola one hyper
Motorola one vision
Moto g 5G
Moto g 5G plus
Moto g fast
Moto g power
Moto g pro
Moto g stylus
Moto g9
Moto g9 play
Moto g9 plus
Moto g9 power
Moto g8
Moto g8 power
Lenovo K12 Note
In totally, these 22 names were announced and technical crew at Motorola is quite occupied in getting these updates running as early as possible.
By what time Motorola phones will receive an Android 11 update?
Motorola as a brand exists to invent, build and deliver the best mobile devices. This is why the company has made this breakthrough announcement about which phones are lined up to get Android. Even if the company made it official and released the statement that the Android 11 updates are rolling out 'in the coming months', yet the dates are pretty much unclear.
Meanwhile, all that the users can do for now is to wait until the announcement turned to real time update.
Read Also:
Motorola P30 Note with massive 5000mAh battery announced; Find Out price, specifications and more…..
10 Awesome Things Android Can Do That iPhone Can't