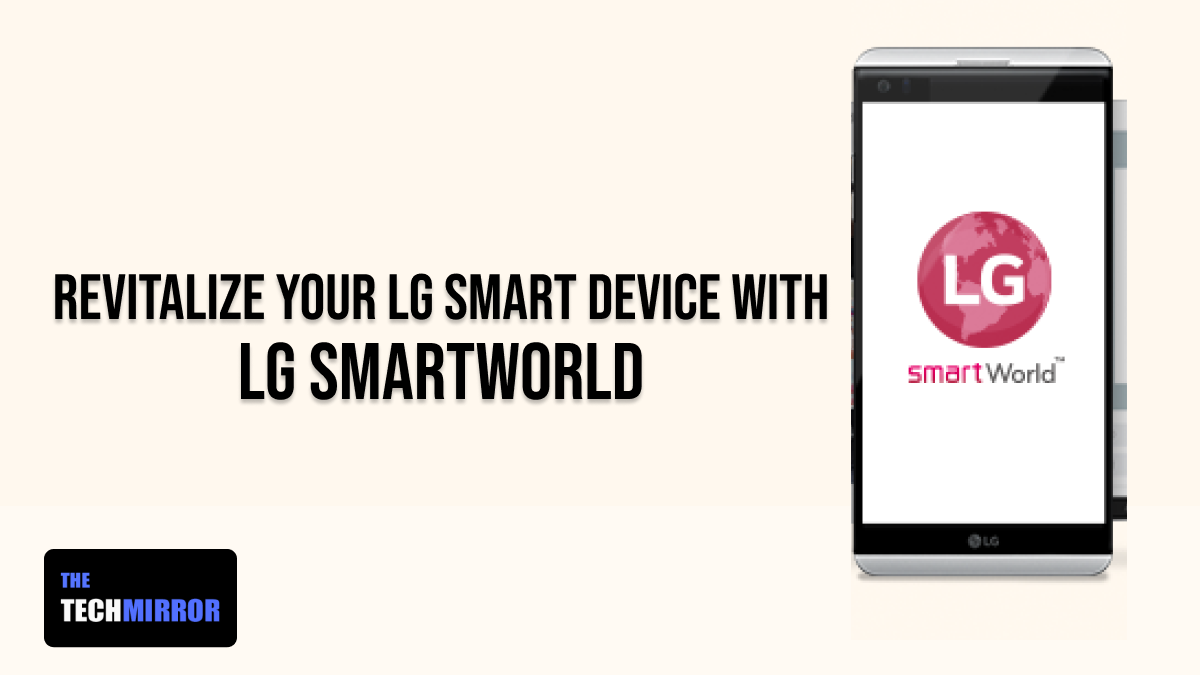 Every one of us wants to have an aesthetic look and appeal for our mobile phones. As a bare screen seems to be quite boring, mobile user prefer to have lively and animated features on their phone which can even help them boosted up with energy. If you own a mobile phone manufactured by LG, then LG SmartWorld is what you must need to get best of themes, wallpaper, screen timer, fonts and much more on your phone. If you have no idea about what is LG SmartWorld and how you can use it to beautify the appearance of your phone's screen, this is a must read article for you.
We have compiled this article to let you know everything about LG SmartWorld. So let's get started to be aware of the benefits and use of the LG SmartWorld for making your phone looks better and more beautiful.
So here you go….
About LG Electronics:
LG surely is among the major electronic companies of the world. The Korean company is one of the leading manufacturers of smartphones with multiple models being used by millions of users across different countries all over the world.
To help its users to customize their handsets and also to keep up with all the latest features and advances it introduces LG SmartWorld. The next section of this blog article will make you understand as to why it is a great tool for LG mobile users. So let's check it out.
What is LG SmartWorld
LG SmartWorld is an excellent and unique application meant exclusively for LG smartphone users. It offers quite a lot of effects to customize your phone. LG SmartWorld is an exceptional place where LG has put in all its contents and apps intended for LG devices. It can be accessed by all of the LG users to get all the apps and accessories intact at one place.
From its easy and straight-forward user interface, you can get to know about all the latest news on technological advancements and others, besides from using plenty of elements for customizing your smartphone.
LG SmartWorld: Features and Offerings
LG SmartWorld uses com.lge.launcher3 as a default launcher and as a result of that you will be able to use LG's huge library which includes plentiful apps, wallpapers, themes, ringtones, games and many other customization features. Some of these features are listed as under:
Editing and customization of the fonts
Personalization of the keyboard to have a more vibrant look via KEYBOARD THEME.
Customization of Home, Menu and Lockscreen via HOME THEME.
LG SmartWorld: Application Models
As the name suggests, LG SmartWorld is provided exclusively by LG to benefit its users. This app offers a wide-ranging tools for Smart devices manufactured by LG Electronics. Most of the offerings are Android apps to be run on LG Smartphone, Tablets and Smart TVs. Following are the models and variants to which LG SmartWorld is compatible.
Android OS 2.1, 2.2, 2.3, 4.0, 4.1, 4.4, 5.1
Resolution with QVGA, HVGA, WVGA, XGA, WXGA, HDWXGA, WUXGA, HD, FHD,QHD.
How to Download and Install LG SmartWorld?
You can download the LG SmartWorld app for your android phone manufactured by LG from the Play Store on the Google. Here's how to get this app on your device following these steps:
Go to the Google PlayStore
Search for LG SmartWorld by typing it in the search bar
Once you locate the app just click on it to get it downloaded and installed on your device.
How LGSmartWorld Works?
The working of LG SmartWorld is quite easy-going. Soon after you get the app installed on your device, you can effortlessly navigate and browse through all the options on hand. Not only you can get attractive themes and wallpapers to give a new avatar to your smartphone but you can also keep yourself updated with latest news and events in the field of technology, especially the topics related to Android smartphones. Following points will guide you to use this app:
Once you have the app installed on your device, go to the menu option by tapping on three dots icon provided on the top right corner.
From the menu select the LG special apps followed by the LG apps.
Here in the LG apps section you will get to see LG customized apps features and instructions.
You can now customize your home screen and give a new look to your phone using these features.
Conclusion
So that's all. We have covered the topic LG SmartWorld for your understanding. It is a brief yet useful piece of information. In nutshell we can say that LG SmartWorld is an easy to use application that helps LG mobile phone users to take benefit from best of tools to customize their smartphones and keep themselves up-to-date with all the latest developments in Android technologies.
Read Also:
Is lg ims spyware? Here's an answer…