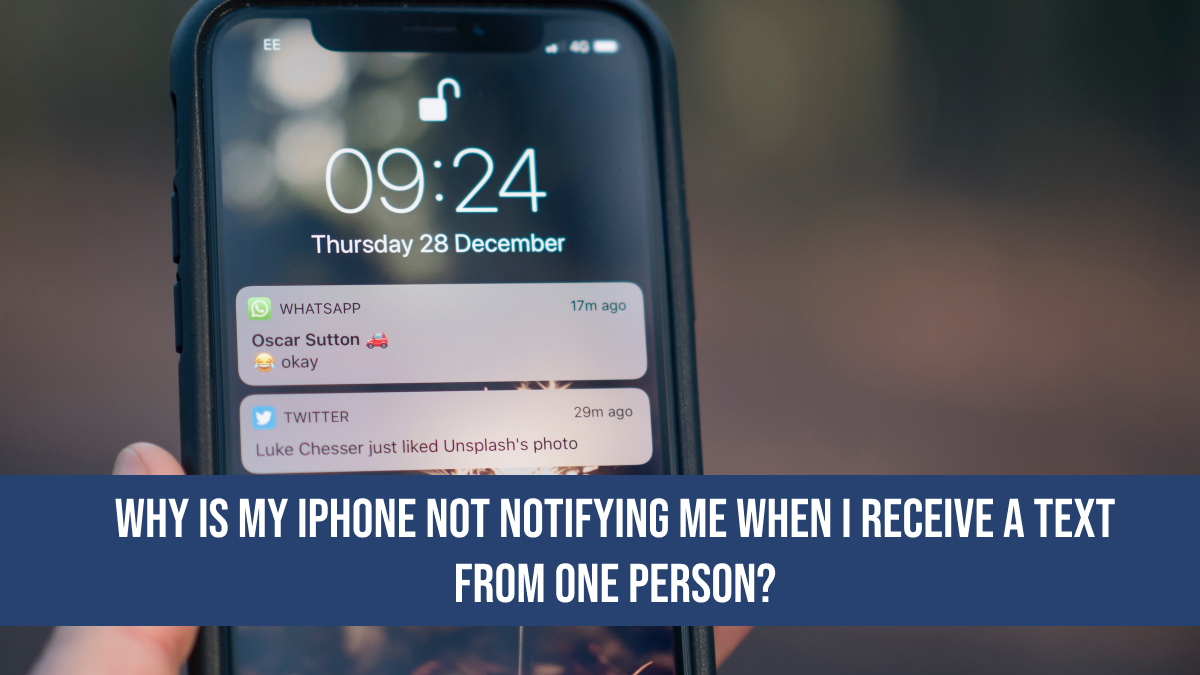 Some iPhone users are not receiving notifications when they receive a text from a specific person. The reason behind that can be the outdated version of your iOS. And sometimes even after checking all the settings, restarting the iPhone, and updating the latest version of the iOS can get the sound or notification from that one specific person. Why? Why is My iPhone Not Notifying Me When I Receive a Text From One Person? Well, here is a fix! Give this article a read and find the solution for your problem.
How to Fix When You're Not Receiving Text from an Specific Person?
If you're not getting a text from a single person and the question arises in your mind Why is My iPhone Not Notifying Me When I Receive a Text From One Person, below we've mentioned all the possible reasons and fixes for the same.
Do Not Disturb mode
This is a separate setting in which your iPhone may not be on Do Not Disturb mode but the conversation is. To check these you can simply follow the steps given below:
On your iPhone, go to the iMessage app.
Select the conversation which does not notify you when they text.
Go to the details.
Toggle the Do Not Disturb switch and you should have the notification back.
Unmute conversation
If you are receiving text notification from everyone except for one specific person, there is a possibility that you have muted the person. If you see the crescent moon icon beside the person from whom you have not gotten notification, it means you mute them. Now you want notification from them so you have to unmute the conversation. To unmute the conversation you have to follow these simple steps which are given below:
Open the iMessage app.
Find the conversation which is muted.
On the profile icon tap the i icon on the header.
Switch off hide alerts 
Tap on Done.
Reset iMessage app
There is a chance that your messaging app might be messing, but it could be affecting iMessage notifications not texts. Resetting the app can solve the problem. To reset the iMessage app do these:
On your iPhone open Settings 
Now, select Message.
On the next screen turn off iMessage. 
After you have turned off iMessage, restart your iPhone. 
Now go to the settings again.
Go to the message and re-enable the feature.
Summing Up:
So, if Why is My iPhone Not Notifying Me When I Receive a Text From One Person? was your question, we hope that it has been solved by now. If you're still facing any problems, you can connect with Apple Care and ask them for support.
Read Also: