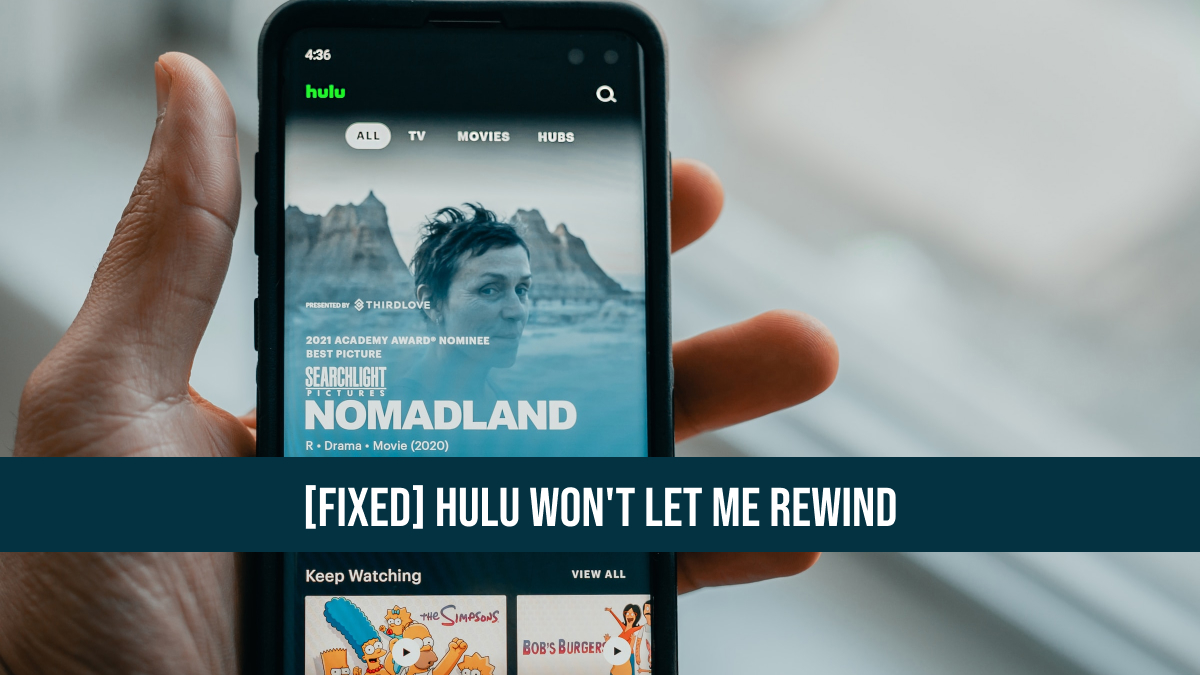 Hulu is the leading and most comprehensive all-in-one premium streaming service that offers an expansive slate of live and on-demand entertainment. This is one of the best ways to consume media today. Having the option to watch shows anytime you want is probably the best thing that happened to the film industry. Besides on-demand streaming, you can also stop or pause shows on Hulu if you need to work on something. You can also scrub through the timeline if you just want to watch a specific scene from a movie or TV show. However, these features on Hulu are not working all the time. if your question is "what to do when Hulu Won't Let Me Rewind the show?" here we are with the solution.
What If Hulu Won't Let Me Rewind?
If you are trying to rewind the show on the Hulu app but you are unable to do so, here are some tips to follow when Hulu won't let you rewind the show.
Check Hulu Servers
Whenever the app is not working, the first thing you can do is check the app server. To check the server you can directly go to Google and search "is hulu server is down?" and you find the result. If the server is down the only thing you can do is "wait". You have to wait for some time. The team of hulu will correct this problem.  
Restart Your Device
Whenever the app is not responding you can try to restart your device. Restarting the device can sort lots of errors and fix temporary bugs.  
For Android: 
Press and hold the Power button on your Android device. 
Hold it down until the selection menu shows up. 
Tap on Restart to reboot your system. 
If you are using Hulu app on iPhone
First, access the Assistive Touch on your display. 
Now, tap on Device and go to More. 
Choose the Restart option. 
Update Hulu 
Outdated versions of Hulu could also be the reason you can't rewind shows on Hulu. updating an app can patch the error in playback of the video or shows. To fix the  rewind problem in the Hulu app, go to the App Store or Play Store to install the latest version of Hulu. 
 For android users:
Go to the Play Store.
Type and Search Hulu.
On the next screen tap Update.
For iPhone users:
GO to the App store.
Type and Search Hulu.
On the next screen tap Update.
If you tried all of these and you still unable to rewind the show in hulu app then you can try these also:
Uninstall the app and then install it again.
Clear the cache in the app.
Check if you are using the outdated version of your software, update it.
Read Also:
"Hulu keeps logging me out?" – Absolute ways to fix
Experience the New Age Entertainment: Get Hulu on Sharp Smart TV
How to block or Skip Ads on Hulu