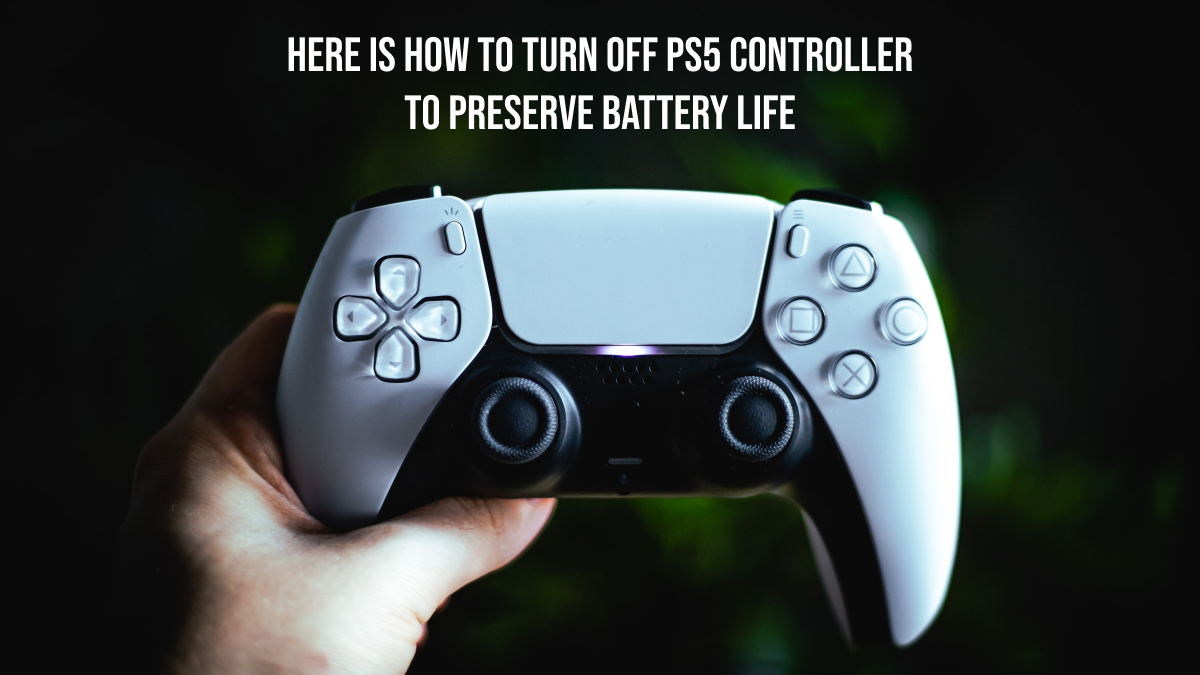 The PS5 DualSense controller is packed with plenty of amazing features that includes haptic feedback, dynamic adaptive triggers and a built-in microphone. It works wirelessly and has a good battery life. A single charge can power it for 12 to 15 hours. But, when you're taking a break from gaming, for a walk or watching Netflix, turning off the controller could help you preserve battery life. So, today we will tell you how to turn off the PS5 controller in 2023.
How to turn off PS5 controller from Settings Menu of Console
From the control center of your PS5, you can quickly turn off the controller. Below we've mentioned it in 3 easy steps.
Step 1 : Just press the PlayStation (PS) button on your console to get into control center on your TV.
Step 2 : Navigate to the Accessories menu and press X on your DualSense controller to select.
Step 3 : Here you can find the DualSense controller named as Wireless Controller, select it by pressing X. Than choose Turn Off.

How to turn off PS5 controller without console
When you're playing games on a PC, you can turn off the DualSense controller without console too. Just press and hold the PS Button on controller and wait for 10-15 seconds.
Setting the DualSense controller to turn off automatically when not in use
Turning off the controller manually may not be time consuming but it is human nature to forget things. So, the best you can do is, set the controller to turn off automatically. Here is how to do that.
Step 1 : Go to Settings and select System.
Step 2 : Navigate to Power Saving and under Power saving menu, select Set Time Until Controllers Turn Off. A popup will appear, from here you can choose from 10, 30 or 60 mins time frame.
Read Also :
More Friends, More Games, And More Fun: Here's How To Add Friends On Steam?
Make PS4 Controller Vibrate – Here's An Easy Guide in 2023
Here is How to Connect PS3 Controller without USB
How to Refund a Game on PS5