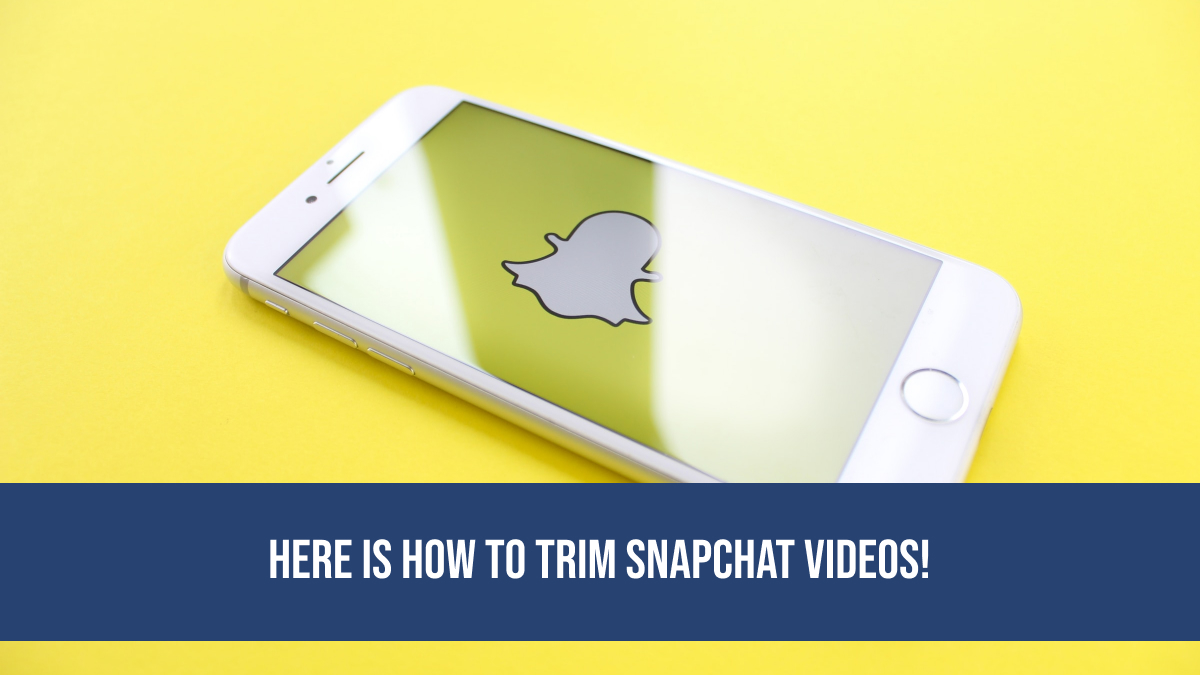 Snapchat is favorite of millions of teenagers. The platform is a big rival of Meta and is capturing a great number of users by each passing day. The "Streak" system makes it way more engaging for everyone. Like nobody wants to get their streak broken so they will open Snapchat at least once in a day. I have also seen people who will call you if streak is being broken from your side. We can say that keeping the streak is driving everyone crazy. You do not get a single penny for maintaining streaks but you will get mad if it is broken from either side. To save a streak, people share snaps or videos with their fellow streak partners. If you're planning to send them a video for the sake of streak or just sending it normally, snapchat allows only 10 seconds of video to share. If you record a long video and it can not be sent fully because of the length of your video and you might be looking for a way to cut the most interesting part of the video and share with your friends. To share it you will have to trim it. You can directly trim the video on the Snapchat app or you can use a third party app to do so. But, it would be much better if you directly trim it in Snapchat app only. So, today we will be sharing the method on Here is How to Trim Snapchat Videos in 2023.
Step by Step Guide on How to Trim Snapchat Videos
To determine the starting and ending point of your video, you can trim it according to you. If you share a video on snapchat, the length of the video should be upto 10 seconds. In case your video is more than 10, seconds you will have to trim the video. You have to follow these few easy steps to trim snapchat videos:
Step 1 Log in to Snapchat 
First of all you have to login into the Snapchat app with your Mobile number or email ID. If you're already logged in, you can skip to the next step.
Step 2 Make or Import a Video 
Open snapchat and take a video using camera or import it from your camera roll.
Step 3 Preview Video   
Before sharing the video with your friends or followers, you can preview it from Snapchat app directly.
Step 4 Enable Editing 
Tap the three dots on the top right side of your phone screen and select Edit. This will show you options for editing the video you are willing to trim and share.
Step 5 Trim the video 
'Tap to Trim' option will appear, tap it and select the beginning and ending point of the video. By doing this you can cut down your video within 10 seconds of the preview.
Step 6 Share trimmed video with your friend 
After trimming the video, you can share it with your friends. You can also add it to your story by tapping the blue icon.
Step 7 Save the video 
You can also save the copy of the video that you have edited by just tapping on 'Save as Copy' option.
Read Also: