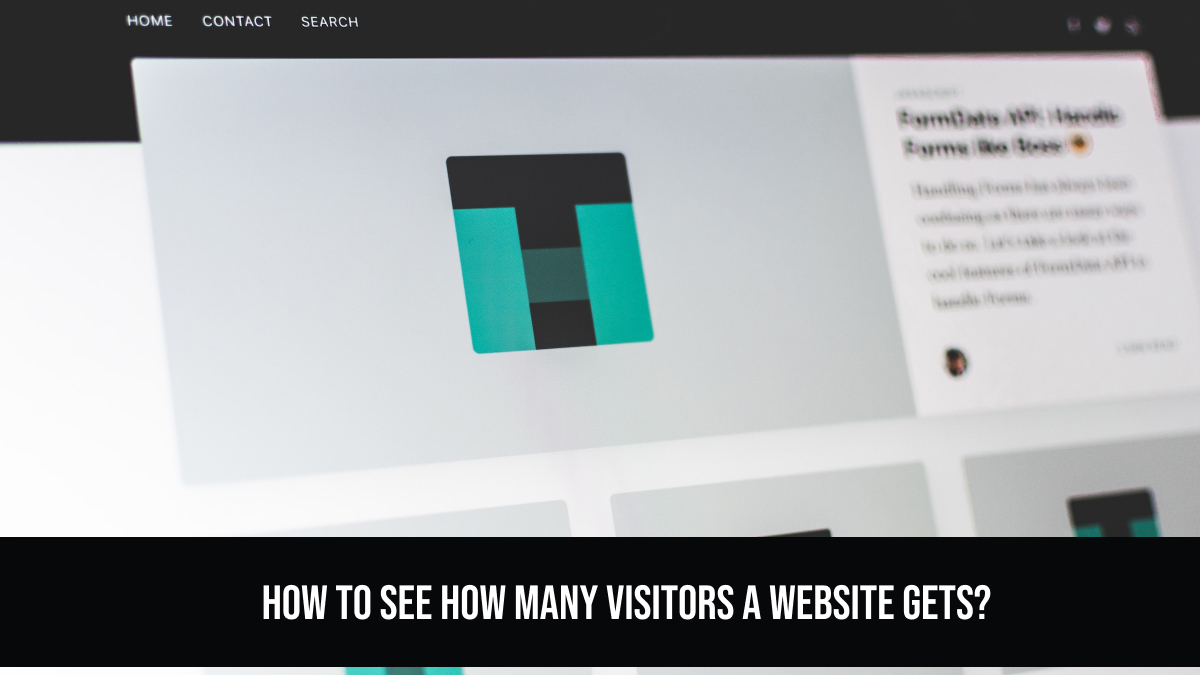 You can not major a website's success only by getting information of how many visitors it gets! But, a website's true success can only be defined by how much of user engagement it is actually getting and what revenue it is capable of generating. There are many websites receiving millions of hits but can not justify the earnings. On other hand there are some websites that get only 10-20 hits a month but generating more leads and attracting more revenue. If you are willing to find out how many users are browsing or website or How to See How Many Visitors a Website Gets, you have come to the right place.
How to See How Many Visitors a Website Gets?
To answer this question, we now have to divide this into two categories. Number one, for owner of website and number two, for anyone who wants to check the traffic (visitors) on a website.
If you are an owner
If you are an owner of a website or a developer or someone who is associated to the website, you can use traffic estimation tools like Google Analytics to check the traffic of a particular website. Google Analytics is easy to implement. You can do it yourself or ask your website's developer to implement the code. If your website is on a CMS like WordPress or Shopify, you can install Google's plugins or a third party plugin to add the code of Google Analytics.
If you're not the owner
If you are not the owner of the website but still want to know the number of visitors it is attracting, you can use different tools like: Semrush, Ahrefs, Ubersuggest. Some of these tools are paid and some allow you to check a little information about a website's traffic, where it ranks and how many keywords are ranking on SERP for free of cost.
Read Also:
Freeze the Firewall : Here is how to Unblock Websites Behind a Firewall
Wanna Watch Cartoons Online for Free : Here's A List of Must Watch Websites
How to Repost on Craigslist? Find out Now!