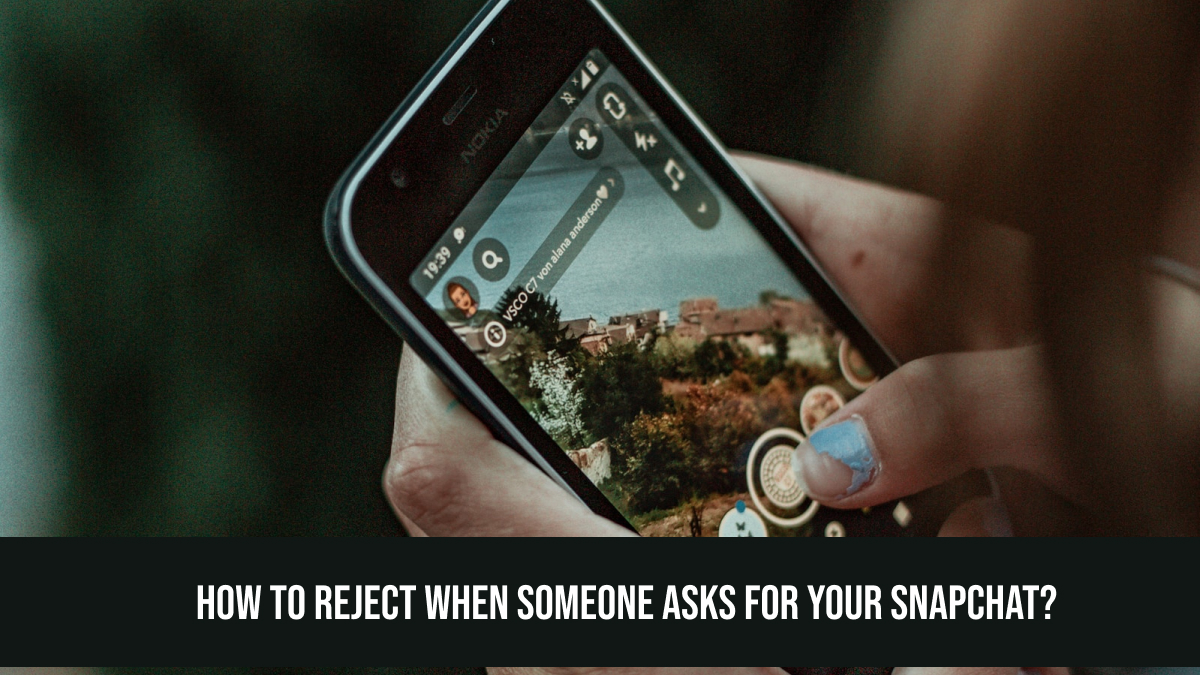 Snapchat is a picture sharing / social media platform that you can find installed on every teenager's smartphone. The filters, effects, features and the facilities the paid version of snapchat provides are just amazing. Almost everyone loves to use snapchat not just for sharing the pictures, maintaining the streak but also for chatting with their friends. If you're talking to someone and don't want the records of that chat, you can just take the conversation on Snapchat so you don't have to worry about getting caught or something. Because all the conversation you make on snapchat are deleted automatically after 24 hours. But, what if a stranger or someone from your family comes to you and asks what's your snapchat? How to Reject When Someone Asks for your Snapchat? Let's discuss it here!
How to Reject When Someone Asks for your Snapchat?
if you don't want the other person to connect with you on snapchat, you can simply say no to them! But rejecting also isn't that easy! So, here are a few ideas / replies that you can try to not give someone your snap ID!
I use it only for taking pictures!
You can say that you are using snapchat only for capturing pictures and you're not active on the platform. You are just taking the selfies/pictures using these amazing filters and effects of snapchat and you have no interest in having a convo on snapchat.
I don't share my snap with strangers!
This is not a polite way to get rid of someone, but if it's an stranger asking for your snap ID, you can simply say them and tell that you are not into sharing your snap ID with strangers.
It's only for close friends
You can tell them the snap ID is only for close friends! Like you don't chat much on the snapchat and aren't interested in adding more people on snapchat. Yeah, this one is also rude but if you don't want to give them your ID, just say it!
Don't Add them!
If you're tired of making excuses, just give them your snap ID and do not accept their friend request! This way you have accepted their request of giving them your ID and also you have rejected them from your snap group by not adding them as your friend.
Hope you like these excuses. Also do share some of the excuses in comment box so we can share them over here.
Read Also:
How To Fix Your Snapchat When It Keeps Crashing
What Happens to Your Snapchat When You Die?
Does Snapchat Delete Inactive Accounts?