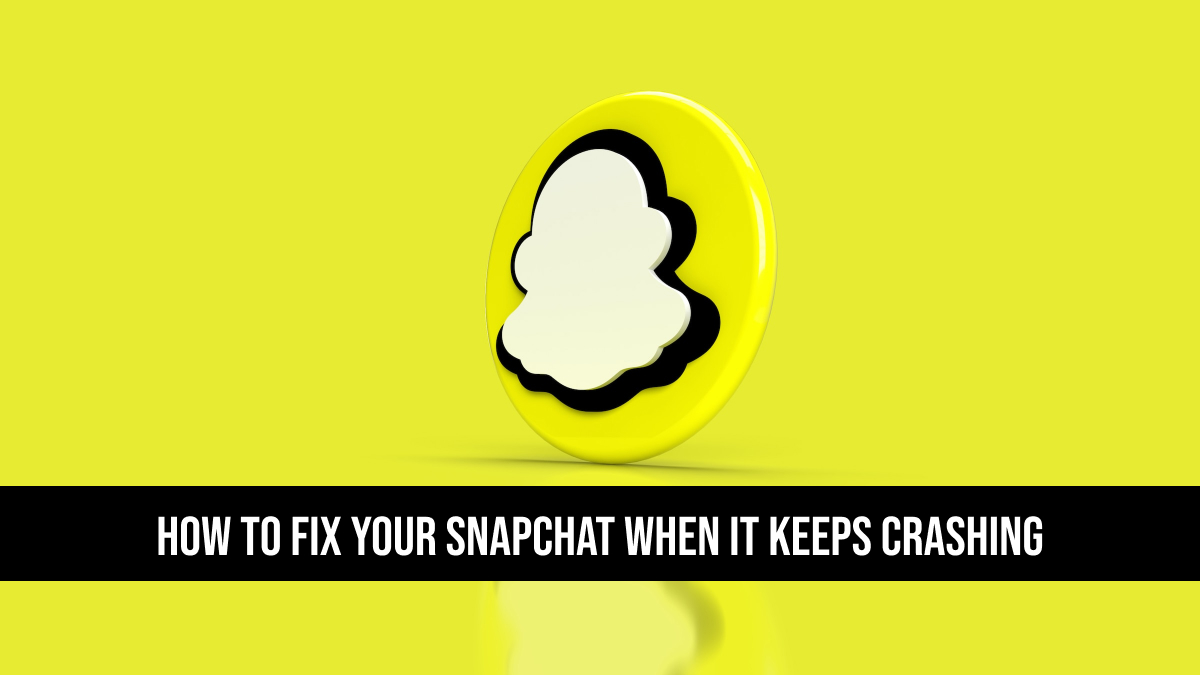 Snapchat is one of the most popular social networking sites. People use snapchat to share a photo for only a short time period and messages that expire after a short time. People also use snapchat for video chat. Snapchat is a great app when it's working, but there may be occasions when you have trouble getting it to stay open. You may find that the app constantly closes when you're using it, or that you can't get it to open at all. It can be frustrating when the service is offline or does not appear to be working properly. Here you will find How To Fix Your Snapchat When It Keeps Crashing.
How To Fix Your Snapchat When It Keeps Crashing
There will be a lot of reasons When snapchat app is not working and doesn't allow you to open the app. Here are some approaches that you should try next time to fix your snapchat when it keeps crashing.
Check the server
Snapchat is one of the most reliable services. If you are having a problem accessing the services and your snapchat keeps crashing. Generally you will assume that the issue is probably with your phone or network, not snapchat. But no service can be 100% on that time, so check if snapchat is experiencing an outage. You can check it by simply searching on google.
Clear App Cache
The snapchat app keeps crashing and not responding properly  then you can fix it by clearing the app cache. it is not properly working or sometimes snapchat won't let you open the app.  Your app might have corrupted data. You have to clear the cache to use the app smoothly. You can clear the cache with these simple steps: 
If you are using an Android device:
Go to the settings app.
Tap Apps & Notifications.
Tap See All Apps and find Snapchat.
Scroll down, Tap Storage & cache.
Tap Clear Cache.
If you are iPhone user 
Go to the settings app.
Under the General select Storage and iCloud Usage.
Tap the Manage Storage option at the top.
On the next screen you will see the list of the app, scroll down and search for the  Snapchat app.
Tap clear cache.
Update the app
While using your snapchat the app keeps crashing , Outdated version of the application can be the reason behind that. you can update the app and that can fix the problem of crashing, and you can use the app smoothly. 
If you have android phone 
Go to the Google Play store.
Search Snapchat and select it. 
Select the green button written Update.
That will install the latest version of the snapchat app.
If you are iPhone user 
Go to the App Store.
Search Snapchat. 
Tap on Update.
That will install the latest version of snapchat on your iPhone. 
You try all these and your snapchat is still crashing then Here are some more fixes to try:
Delete and Reinstall Snapchat.
Restart Your Phone.
Close the Snapchat App From Recent Tab.
Check The Internet Speed.
Update Your Software.
Read Also:
Can Your Snapchat Score Go Up Without Opening Snap?
How to see Someones Snapchat Friends
Random People Adding Me on Snapchat By Phone Number!