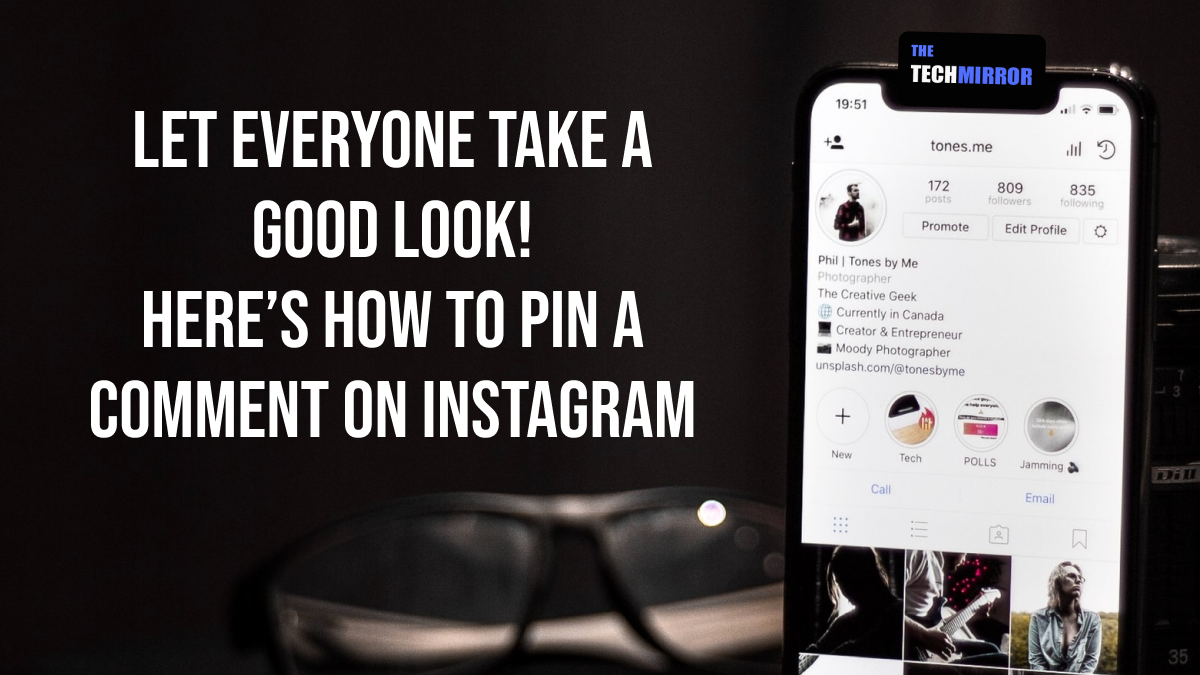 Have you heard of the Pin Comment Feature on Instagram, and wonder how it can help you get positive responses from followers and other users. Moreover, if you are running a business account on Instagram pinning a few of the best user reviews or testimonials will plead your case to the prospects and help them turn into real customers. So, don't waste any time further, just read through this must read article and know everything about how to pin a comment on Instagram.
This blog article is a complete guide to Instagram's Pin Comment feature and will provide you with step-by-step process to pin comment on post, story, reel and alike. Also it will make you understand about what to do when you are unable to use this all important feature. Let's get started and explore more about Pin Comment feature on Instagram.
Pin Comment Feature: An Overview
Instagram has always been caring a lot about its users and also keep of surprising them with new features on the app. Of late in 2020 the media sharing platform has rolled out a ground-breaking feature known as, Pin Comments. It allows you to pin up to a maximum of three comments on your comment section.
This feature is a great boon for the one who have enormous followers and enable them to structure the conversation around their posts. The feature let you fight cyber-bullying and avoid trolls on the platform; thereby helps to uphold positivityin your comment section. You can purposefully pin the finest of comments to appear at the top of your comment thread where everyone can see, take note of, get influence and act in affirmation.
Having understood the importance and benefit of the feature, let's learn how to pin a comment on Instagram. So, here's a quick guide at it.
How to Pin a Comment on Instagram
If you want to know about how to pin a comment on Instagram, you must first take a note of few things. So, ahead of moving on to the process to pin a comment, here are a few important points to be remembered. Let's have a look:
You cannot pin your own comment
You cannot pin the replies on the comment
You must have the most recent iOS/Android version
Here's how you can pin comment on your Instagram.
On iOS device:
To begin, launch the Instagram app on your device and log in to your account using valid credentials. (if not logged in)
Now, head to any one of your earlier posts
Swipe left the comment that you like to pin
You will get to see four different options, including reply, report, delete and pin
Tap on the pushpin icon from there to get the job done.
On Android device:
Launch the Instagram app on your device and log in to your account.
Go to your posts, locate and long press the comment that you like to pin
On the top of the screen you will get to see three options including report, delete, pin.
Finally, tap on the pushpin icon to pin the said comment.
Pinning a comment is surely a good option to make your information more wide-spread and your boost marketing strategies. You can use and repeat the above steps to pin a comment on Instagram Post, Reel, IGTV. However, pinning a comment on Instagram Live depends on your region as the feature is currently available for use in some selected regions only while there's no possibility to pin a comment on Instagram Stories.
Moreover, to pin a comment on your Instagram, you must note that you cannot pin the comment made by yourself it has to be from someone else. Having everything said, if you are facing any sort of problem in pinning comment on Instagram, here's how to troubleshoot it.
Unable to Pin Comment on Your Instagram? – Easy Fixes
In case, you are not able to use this Pin Comment feature on instagram, you can try using one or the other tactic/ trick mentioned below:
Close the app and re-launch it
Update your Instagram app and get the most recent version installed on your device
Un-install and then reinstall back the app again
Clear the cache to get rid of corrupted app data
Check for your WiFi or cellular network to ensure uninterrupted Internet connection
That's it. Now you know how to pin a comment on Instagram and use it to the best.
Read Also
Learn all about Instagram Ops, Meaning Slang carries and much more:
How To Get On Instagram Explore Page 2022: Working Tips And Tricks