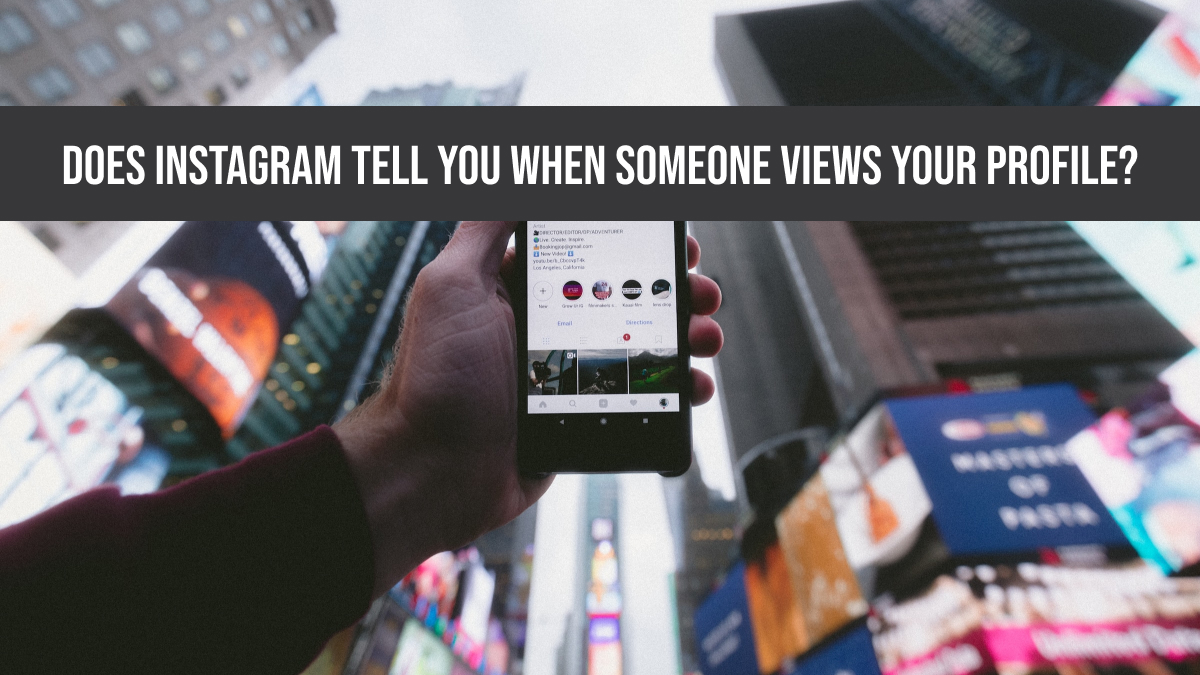 Instagram is the app that allows you to create and share your photos, stories, and videos with your friends and followers. First you have to create your profile on it with the help of your email and mobile number. You can mention more information according to you in your bio. Instagram has lots of cool features beyond its photo filters and hashtags. But Does Instagram tell you when someone views your profile in 2023? Is there a new feature or is there a way to find out? Here's the answer.
Does Instagram tell You When Someone Views Your Profile
Instagram doesn't allow users to see who views their profile. So if someone views  your Instagram profile and doesn't like or comment on a post, there's no way for them to know who sees the pictures. Users are unable to see who has viewed their profiles regardless of the type of profile they own: personal, business, or creator. Even the people without accounts who use the web to browse Instagram publicly can not see who views their profile.  If your Instagram account is for Business, It will display numbers about the volume of traffic but doesn't show specific profile information. Business accounts specifically show the number of people who visited your profile in the past seven days, or how many people saw your posts in their feed, according to an Instagram representative.
Is there any other option?
NO! There is no other way to see who views your Instagram profile. There are no third-party apps that will tell you who looks at your Instagram profile. Heid says "Anything advertising a feature that shows who viewed your profile would not be a legitimate service and should be avoided as it is likely just an app that is there to collect data for those who use it."
There is no way to see who views your profile. If you have a business account or creator account, Instagram will tell you the number of the people who visited your profile in the last seven days, but not tell you the name of the people.
We hope this helps! Stay tuned to TheTechMirror for more such tech information and updates related to social networks and technology.
Read Also:
How To Check When You Made Your Instagram Account?
How To See How Many People Saved Your Instagram Post
Here's How To See Who Doesn't Follow You Back On Instagram