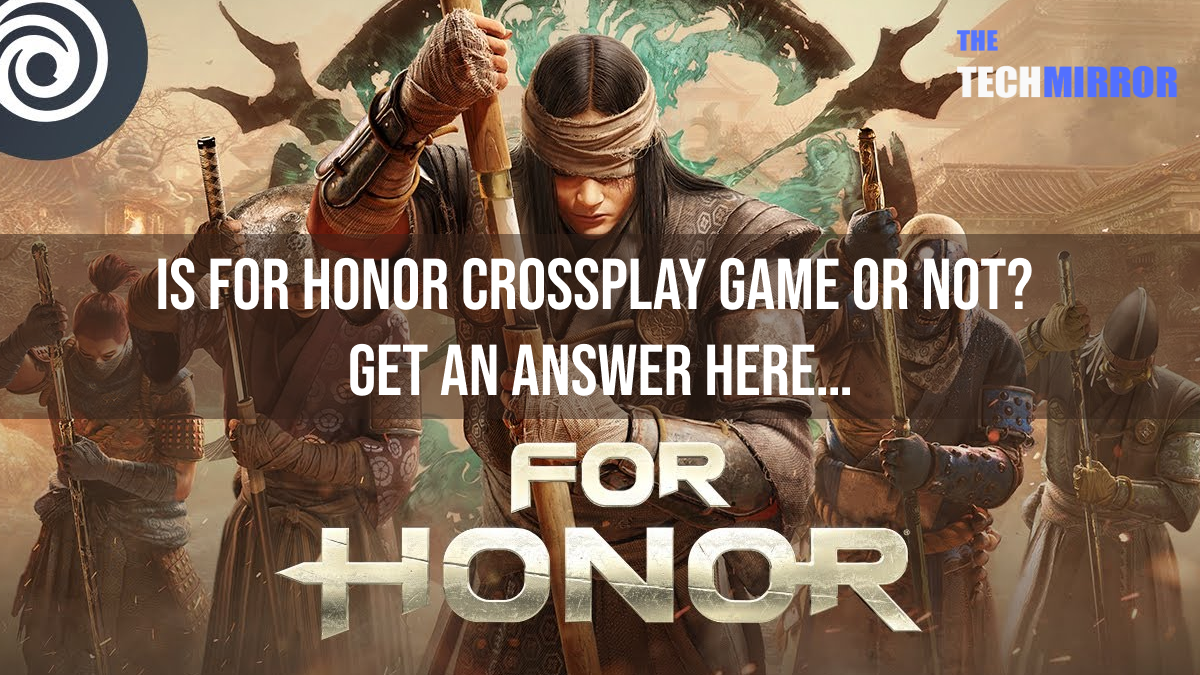 For Honor, Introduced in 2017 by Ubisoft, is an extremely thrilling action fighting game. While many game lovers keep battling for title most of them have a common question about possibility of For Honor being Crossplay game. As many gamers are quite curious to know whether it is a cross-platform game or not? Here's everything you need to know about.
Crossplay in For Honor:
Gamers who at present play this game with their friends or Computer PCs, want this game to be a Crossplay game. As a result of that they will be able to play the game with many people at the same time. Regardless of the ongoing requests from users, the makers of the game have no intention to update the game as Crossplay.
Unluckily at this juncture, there is no cross-platform support for For Honor. Ubisoft has not released any official statement regarding whether the title will sooner or later enable cross-play between consoles or between all platforms. However, one of the statements relating this on the developer's website reads "Will have more info to share on cross-play features in the future."
By releasing such statement, you can expect that they are quite open to the idea to launch For Honor Crossplay in the near-term. Though the apprehension remains as it is, but this statement gives you an obvious hint from makers that they do have some sort of consideration about adding the functionality of Crossplay in the near future.
Probable reasons why For Honor is not a Crossplay game
Technical Mismatch Issues
It is a common occurrence that in a Crossplay game, the gamers running older versions of the game cannot match up to the gamers with the latest version of the game. As updates for all the platforms in a Crossplay game arrive at the same time, it requires unique processing architecture for each console and may sometimes lead to technical mismatch issues while working on updates.
Platform Advantage Issues
Another big challenge which developers have to face is to keep a stable and equal platform for all players.  They must ensure that gamers shouldn't be facing platform differentiation once the game is out as Crossplay.
What can you expect in the For Honor game for next-gen consoles
Amidst all the speculations, we are hereby giving you a glimpse of the features that are likely to be present in the the next-gen console of For Honor game:
4K Resolutions (Xbox series X, PS5) or 1080p for Xbox series S
60fps (PS5 / Xbox Series)
Premium texture filtering
Superior water reflection
Better reflection of shadows
High-class Distance level of details
List of a few Popular Crossplay Video games
We are enlisting some of the best Crossplay video games that you can enjoy using consoles or PCs. The list includes the name of the game as well as compatible devices mentioned in brackets.
Call of Duty (Warzone: PS4, Xbox One, PC, Xbox Series X, PS5)
Dauntless (PS4, Xbox One, PC, Nintendo Switch)
Dead by Daylight (Nintendo Switch, Xbox One, PS4, PC)
Final Fantasy XIV (PS3, PS4, Windows, macOS)
Fortnite (PS4, Xbox One, Switch, PC, mobile, Xbox Series X, PS5)
Guns of Icarus Online (Microsoft Windows, MacOS, Linux, PlayStation 4)
Realm Royale (Xbox One, Nintendo Switch, PC, PS4)
Rogue Company (PS4, Nintendo Switch, PC, Xbox One, Xbox Series X)
Final Words
Is For Honor a Crossplay game or not? You already have the answer above. Sadly as of now, For Honor is not cross-platform. All we can do is to be patient and keep waiting for it to happen.
Few FAQs about Crossplay
Cross generation games – are they available?
If you are asking for cross-generation games then yes, they are available. You can play Xbox One and Xbox series games together. Similarly Playstation 4, Playstation 4 Pro, and Playstation 5 can be played together.
Can I use same account when I switch to a next-gen console?
For sure, you can use the same account while switching to next console. It can be done even without restoring the previous purchases and game progression already achieved on your preceding account. Just to consider the example of PS4 and PS5, the progression of PS 4 will by default be reflected in PS5.
Are Purchases and progression transferable across platforms?
Gamers are yet to find a Crossplay with multiple options to link the accounts. And as an answer to the question; No, you cannot transfer anything if you have accounts on multiple platforms like PC and Xbox. You have to purchase all the required emotes, outfits, special effects, etc separately for each platform. 
Read Also:
How to Log Out of League of Legends: Best Possible Ways
How to Uninstall Star Citizen: A Handy Guide
What Happens If I Disable My Instagram Account?