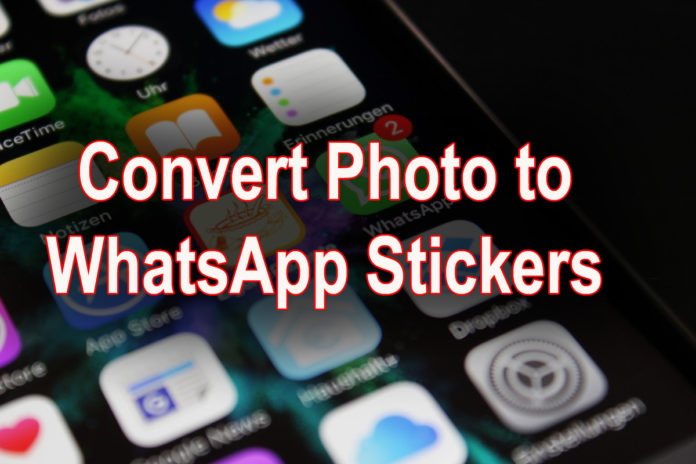 Whatsapp sticker feature is now available on Android as well as Apple iOS devices. Android smartphones have WhatsApp sticker packs and also will have the option to download third party pack through Google Play store. Not only this they can also create custom Whatsapp stickers from their photos.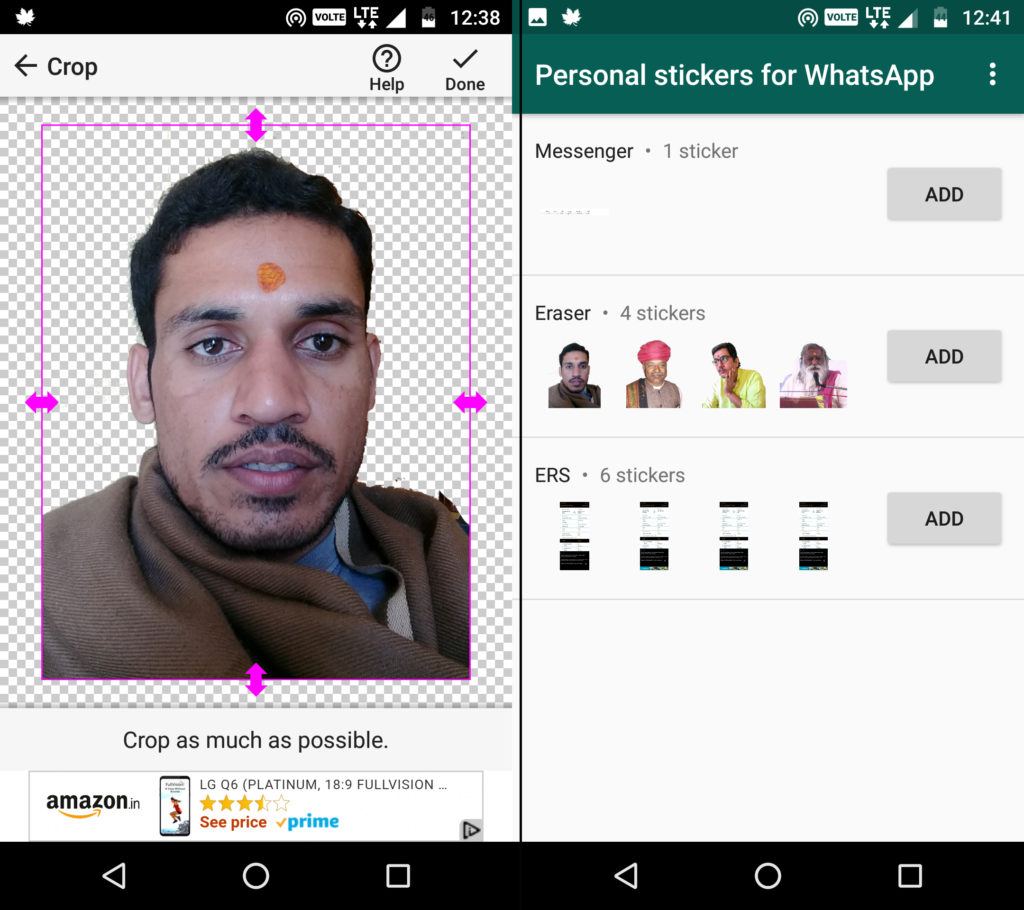 You need to follow below method for the same. However, before going ahead you need to create an image without any background and further you will have to add it in WhatsApp Stickers.
Read Also: How to send WhatsApp message without adding contact
Steps to follow:
First, you need to have WhatsApp version 2.18 or above updated in your smartphone.
Now with required expressions capture your photos.
Next, convert the photo into a PNG file format without any background
To remove background install a background eraser app from Google Play Store.
Choose a photo which you need to convert into Stickers and erase the background using the app installed.
To make the image look like a sticker you need to crop it.
Now save the image in PNG format.
Thus your personalized sticker as per your photo is ready.
You need to create at least three stickers as Whatsapp does not allow less than three stickers in personalized section.
How to add Whatsapp sticker photo in chat?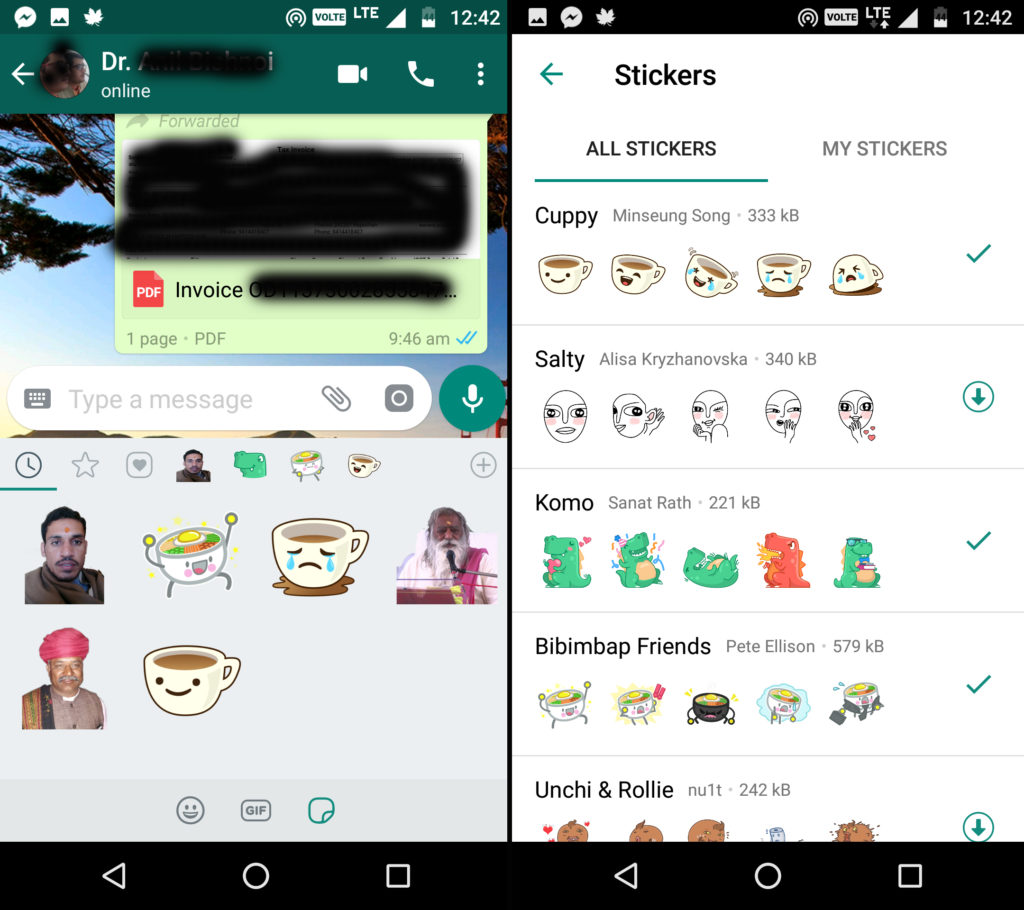 Install 'Personal Stickers for WhatsApp' app through Google play store.
Open the app. This will take you to all the 'personalized stickers' that you have created.
Select the 'Add' button along the side of 'personalized stickers' option.
Again you will be asked to 'Add'.
Once done, go to chat window on WhatsApp and select the smiley icon.
There is an option of stickers icon with the GIF icon.
Go to the sticker icon section, choose your 'photo sticker' and send it in the chat.
Note that 'personalized stickers' created by you will stay in your collection of stickers.
Hence, here you go with your 'photo stickers' for Whatsapp. Now you can choose any photo and turn it into a sticker to send it to your friends and family.
Read Also:
WhatsApp Stickers: Know how to download and use it in chats
Teasing Trick to Try: Here's How to Send a Black Message on Social Media