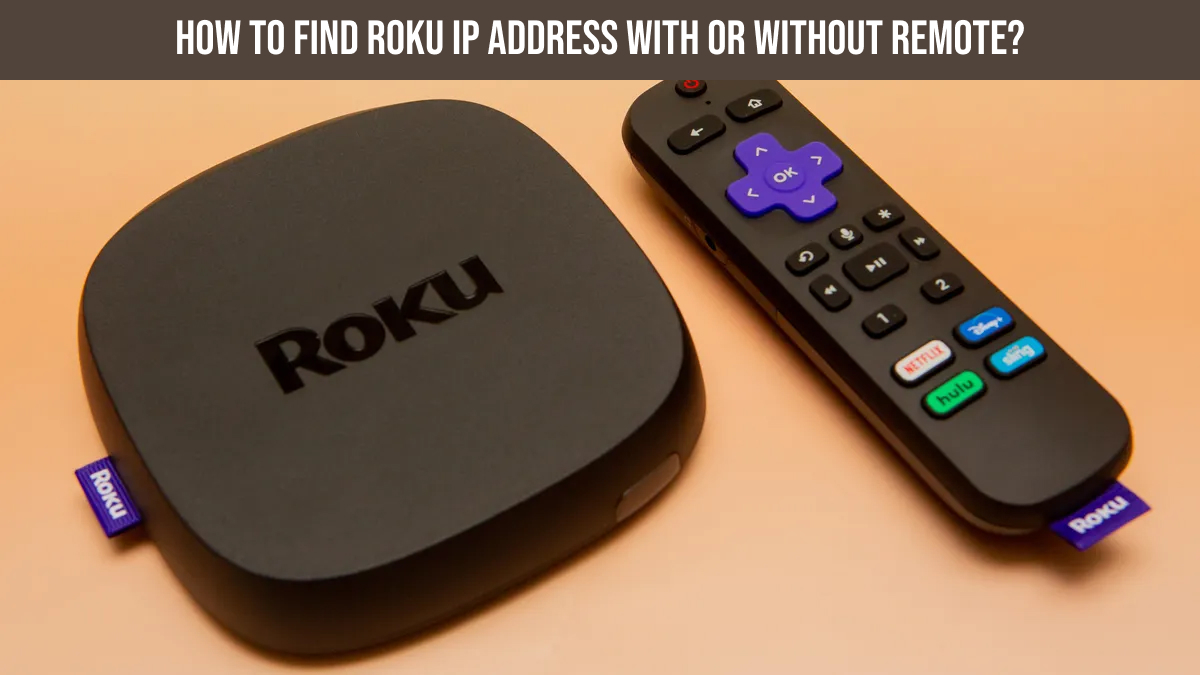 Are you facing some trouble with your Wi-Fi and Roku? Is there any troubleshooting required to fix network issues? Well, these are the only reasons why you might be looking for IP address of your Roku. Well, you've come to the right place. Today we will tell you how to find Roku IP address with or without remote in 2023.
How to Find Your Roku's IP Address with Remote?
This is the easiest way to find your Roku's IP Address. All you have to do is, go to Settings from your Roku device's home screen and then Network > About. The about page will display your IP address.
Also it shows network status, strength so you can determine the problem is. Is it a weak signal issue or something else.
How to Find a Roku IP address without Remote?
Another way to find your Roku IP address is via it's official app. You need a working Wi-Fi connection to your Roku for this. Here are the steps you need to follow to find Roku IP address on Android or iOS device.
Step 1 : Open official Roku App, go to Devices Tab.
Step 2 : Tap three dot icon next to your device name.
Step 3 : A popup will open, select View System Info.
Using Third Party Chrome Extension
A chrome extension called Remoke is made to remote control your Roku from a PC. But it can also be used to reveal the IP address of any Rokus connected to your network. Below are the steps to find your Roku IP address using Remoku.
Step 1 : Download Remoku Extension by Clicking Here.
Step 2 : Look for the puzzle icon in the list of your extensions to open Remoku in Chrome.
Step 3 : Go to Settings tab and beside How Many Rokus, click Scan. Wait for a moment and just after the scan is done, you will see IPs of any Roku connected to your network.
Keep in mind that if your Roku device is having connection problems, you won't be able to see IP address using this extension.
Read Also :
Is your Roku Remote not working? Here are the Troubleshooting Tips
How Can You Watch HBO Max on Roku in 2023
How to Fix Disney Plus Error Code 401 on Roku in 2023