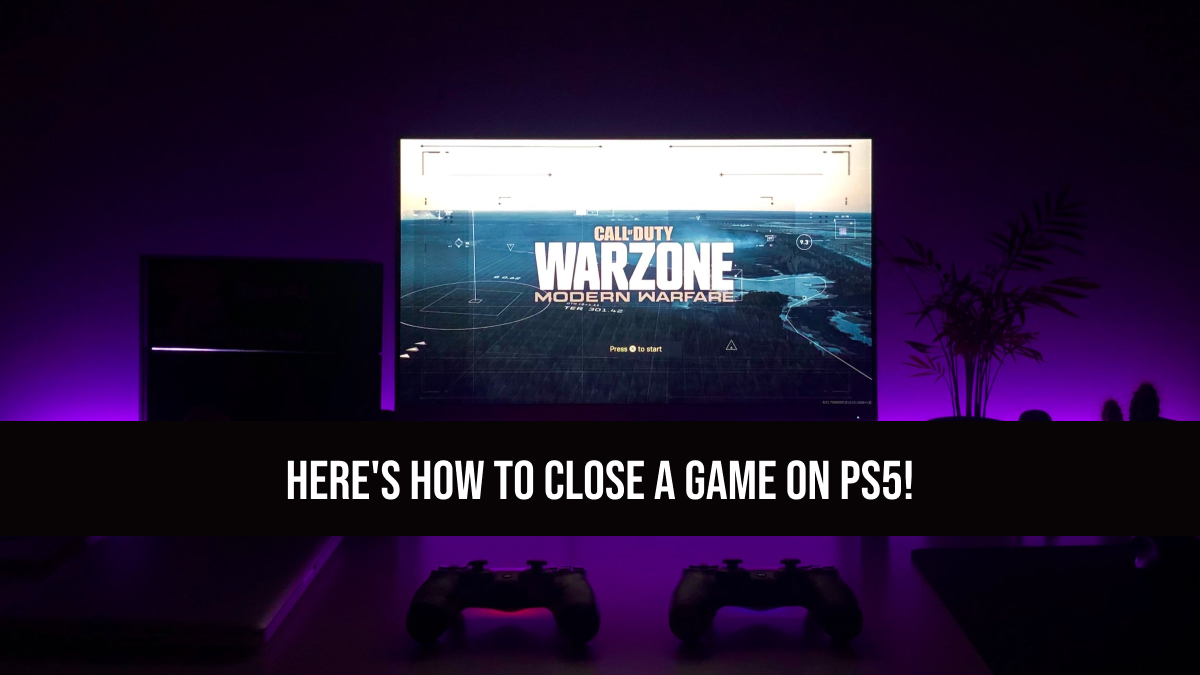 Having a PS5 is still a dream for many boys. Those who own one or those who wish, they all know how great these consoles are for gaming. If you're an owner of a Play Station 5 device and have had used PS4 or older consoles early, you might have an idea that the UI of PS5 is way more simple and easy to use. But, still there are several things that make small operations look complicated to perform. Today in this article we will be talking about one such thing that most of the people are facing problems with. Here you will learn how to close a Game on PS5.
How to Close a Game on PS5?
If you want to close a game or apps on PS5, you can perform the below mentioned steps.
Press and hold the PS button while playing the game or using the app to come back to the home screen.
Now select/highlight the game or app that you want to close and press options button on your DualSense.
A sub-menu will appear, just select the option "close" from it and you're good to go!
Does PS5 Games Close Automatically?
Yes! PS5 games are closed automatically as soon as you –
Switch off the PS5 device.
Switch to a different game using switcher button.
Launch a new game on your home screen.
PS5 Frozen? Here's how to close the game
When you're trying to close a game or the console gets hang while you're playing a game or using an app, you should follow below mentioned methods.
Press and hold the power button on your PS5 until you hear the system beep twice.
This way you will be able to turn off the system. (Note- it might take a little longer to reboot a device when it's frozen.)
Read Also:
Can you Play PS3 Games on PS5 and How?
How to Connect AirPods to PS5 – A Handy Guide 2022
Here is How to Turn off PS5 Controller to Preserve Battery Life