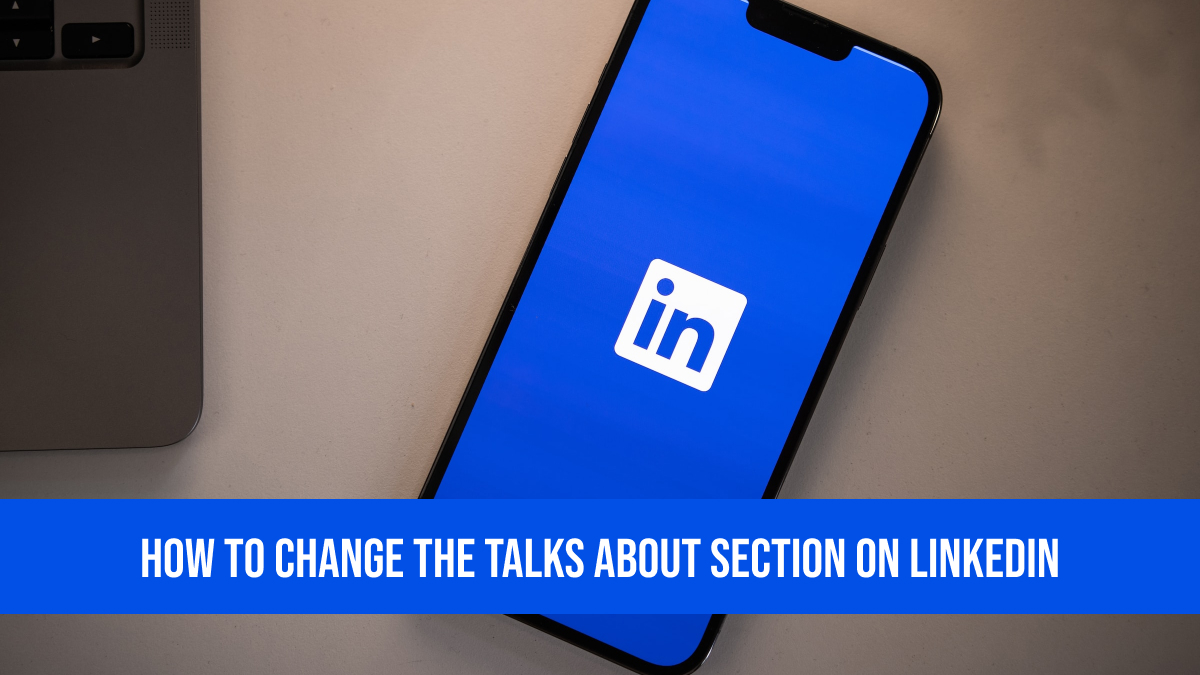 LinkedIn is the world's largest professional network on the internet.  You can use the platform to find the right job or internship, connect and strengthen professional relationships. You can also learn new skills from LinkedIn to succeed in your career. You can access LinkedIn from a desktop, LinkedIn mobile app, mobile web experience, or the LinkedIn Lite Android mobile app. Here we are tell you what is Talk about section and how to change the talks about section on LinkedIn in 2023.
What is Talk about section on LinkedIn?
LinkedIn is a fantastic place for networking and growing your business. LinkedIn is essential to make your profile appealing and share progress in your professional life if you want to get more clients or job opportunities shortly. The Talks About section, one of the latest LinkedIn features. It is a part of Creator Mode on your profile.
How to Add the Talks About Section on LinkedIn
If you just created or want to improve your LinkedIn profile, you have to add the Talk About section. To do so follow the steps given below:
Update your LinkedIn app from Play store if you are using an android device or App store if you are using any iOS.
After you login to your LinkedIn account, go to your profile and click on view profile.
Find the Resources option and then tap on the Creator Mode button. 
Select on the Add Topics
Type in Your Interests and choose the Hashtags.
Add your hashtags and click on Done.
Now Your Creator Mode is on.
How To Change The Talks About Section On LinkedIn
In case you want to make some changes on your talk about section. Here are the following steps to edit the section for users using a smartphone or a desktop:
Select Me to view your profile.
Scroll Down & Click on The Creator Mode.
Then Edit or Delete The Hashtags
 Make the changes according to you and click on Done.
Conclusion:
It is super easy to update the talks about section on LinkedIn. The steps to do it are mentioned above and if you're still facing any problem, you can comment your query. Stay tuned to TheTechMirror for more tech updates and hacks.
Read Also:
How To Save A TikTok Draft To Camera Roll
How to Make Your TikTok Dark Mode on Android?
Here is How to Change Your Age on TikTok