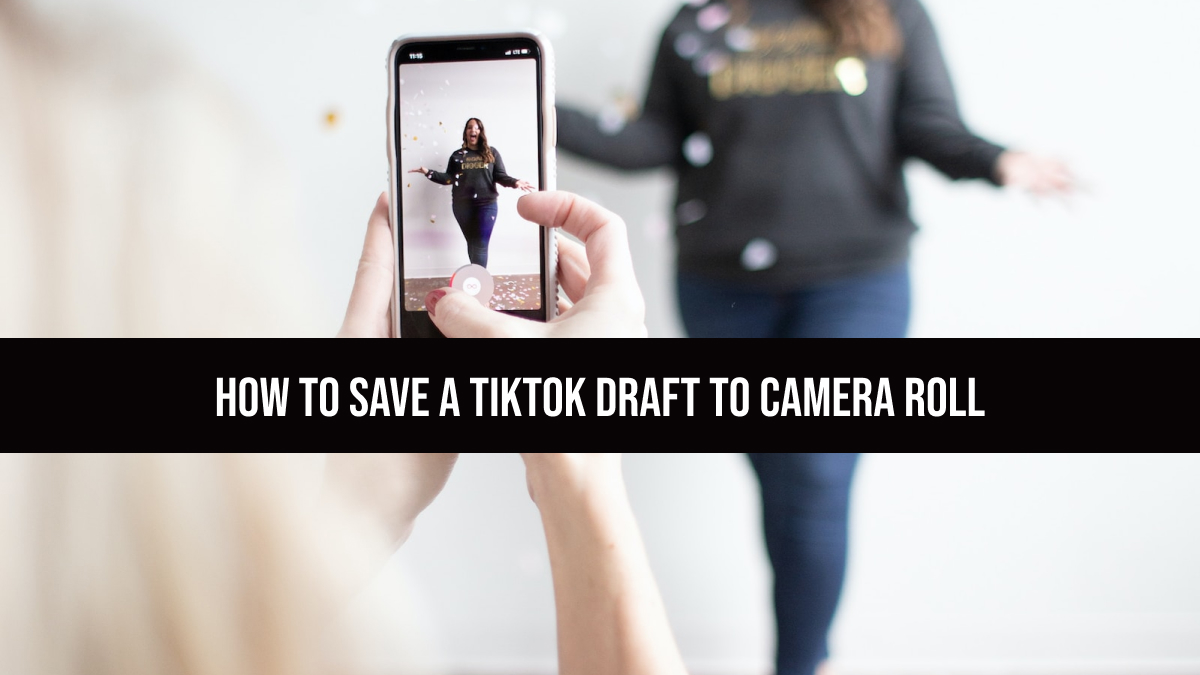 TikTok is a social media platform for creating, sharing and discovering short videos. The app is mostly used by young people to express themselves through singing, dancing, comedy, and lip-syncing. TikTok allows users to create videos and share them across a community. TikTok creators might not always want to publish a video right after recording it. They know how to save a video in draft but they don't know how to save a TikTok draft to camera roll. Saving draft in camera roll is important if the creator wants to share a video later or some other platform.  Saving a TikTok draft to the camera roll can be useful, not only to keep a video safe until it's ready to be edited, but also to make it easier to share on other social media or messaging apps.
How To Save A TikTok Draft To Camera Roll
Many social media trends start on one platform before spreading to others. Often, creators will use a trending filter or effect from one social media app and post it on another where they have a large following. For example, Snapchat's crying lens went viral on both TikTok and Instagram too. The users were able to post on other platforms by saving their original Snapchat video to the camera roll. Same as if you want to post the TikTok draft somewhere else you have to save the tiktok draft to the camera roll. Unfortunately there's no way to save a draft directly to your camera roll without taking some extra steps.
Record and Prepare the draft you want to save to the camera roll.  
Go on the posting page.
Select the Who can watch this video setting and set it to Only Me.
Go to your profile page and click the Lock icon that represents private videos.
Click the three dots at the bottom of the page.
From the submenu tap Save Video.
Read Also:
How to Make Your TikTok Dark Mode on Android?
Here is How to Change Your Age on TikTok
Tiktok Is Testing A Watch History Feature