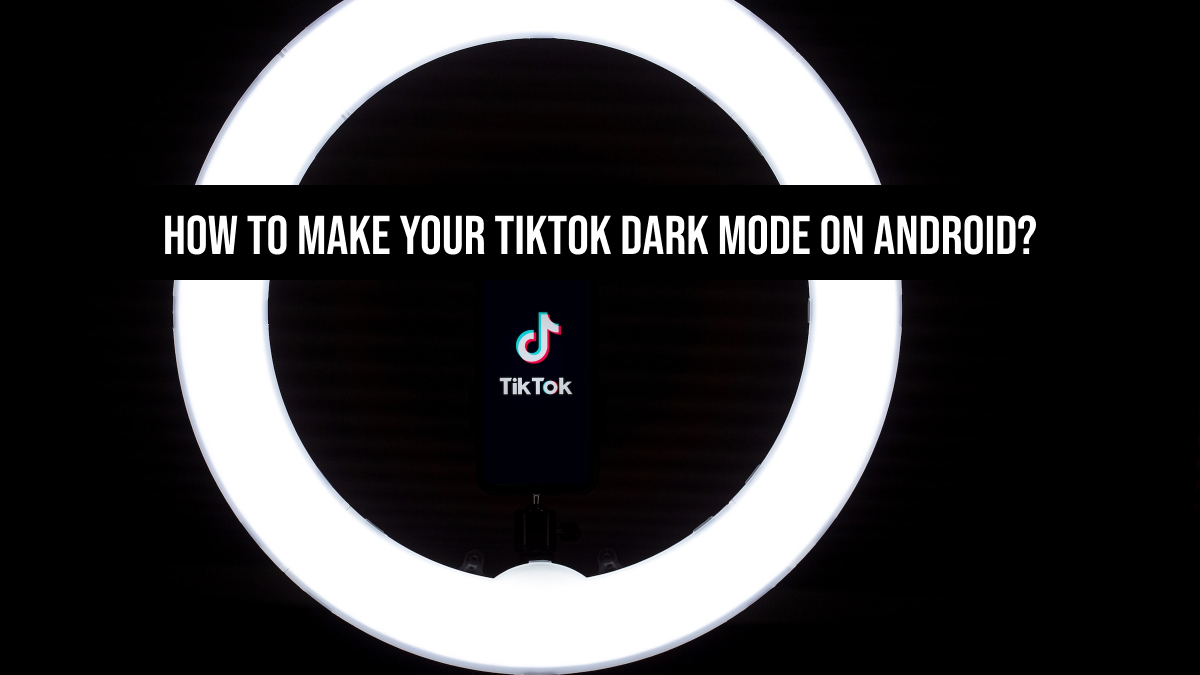 TikTok is a social media platform for creating, sharing and discovering short videos. The app is mostly used by young people as an outlet to express themselves through singing, dancing, comedy, and lip-syncing, and allows users to create videos and share them across a community. TikTok is an app used all over the world. The craze of TikTok is increasing day by day. This app is an endless stream of short videos is a great way to lose hours that would probably have been better spent on something healthier.
If you are the one who uses TikTok for hours in light mode, then you should change it to dark mode. Dark mode successfully cuts glare and reduces blue light, both of which help your eyes. If you turn on dark mode, your app will have a dark background with light text. Dark mode doesn't change the way videos look on TikTok. Here you will find how to make your tiktok dark mode on your android device in 2023.
How To Make Your TikTok Dark Mode On Android
You are an android user and want to turn on the dark mode on the Tiktok app. Here we are to tell you how to turn on dark mode on TikTok.
Open the TikTok app on your android device.
Go to your Profile by tapping the profile icon in the bottom right corner of the screen .
​​Tap the three horizontal lines (hamburger icon) in the top right corner.
Select Settings and privacy.
Now, tap on Content & Activity.
On the sub menu select Dark mode.
You can also have your TikTok app's dark mode settings match your device's appearance settings. This means when you change the appearance settings for your phone, your TikTok app will automatically change to match those settings.
To match your device's settings follow the steps given below:
Open the TikTok app.
Tap Profile in the bottom right side of your screen.
Tap the three horizontal lines icon called Hamburger icon in the top right to go to your settings.
Tap Settings and Privacy.
Tap Dark mode.
Read Also:
Here is How to Change Your Age on TikTok
Learn Easy Steps to Add Videos to TikTok from Gallery