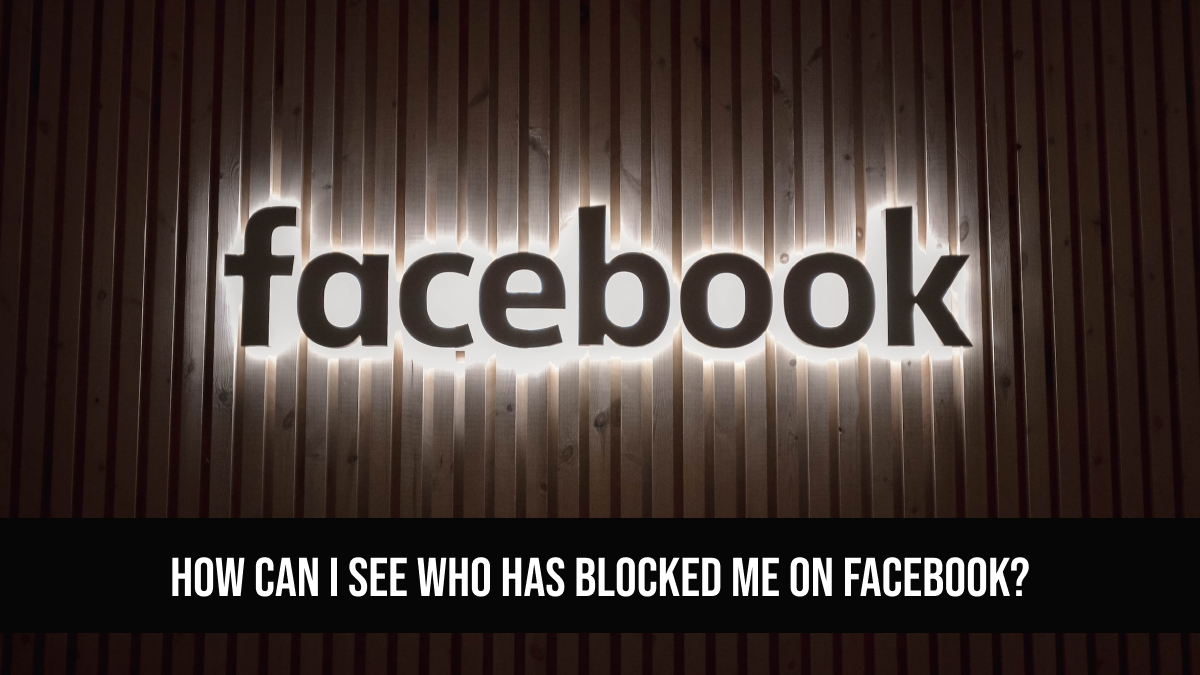 Facebook is a social networking site that makes it easy for you to connect and share with family and friends online. Facebook is an app which is used all over the world. Some people blocked you on Facebook because they don't want to be connected to you. Facebook doesn't give you any sort of notification when someone blocks you. Here we are to tell you some signs of how can I see who has blocked me on Facebook in 2023. 
How Can I See Who Has Blocked Me On Facebook
If someone has blocked you on Facebook and you don't know how to figure out. You want to know Make sure to check these points when you're trying to figure it out:
If someone blocks you on Facebook then you can't find them in our friend list.  For that log in to Facebook and go to your Friends List by clicking on Friends on the left side of the page. Then click on All Friends. Now, type in the name of the friend in the search box. If there is no result, it means they have blocked you.
When you are scrolling on Facebook You can no longer see their posts in your Facebook feed you can't even see their story too.            
You are not able to Tag that person in your Facebook post. 
You can't  invite the person who blocks you to join a group or event.
If someone is blocked you can't find that person in search.
If You can't send messages to the person in Facebook Messenger that means they are blocked you on Facebook. 
You are directly going to your friend's profile. and you receive a message that the content is unavailable. that means they may have blocked you and you are not able to see their profile.
Read Also: