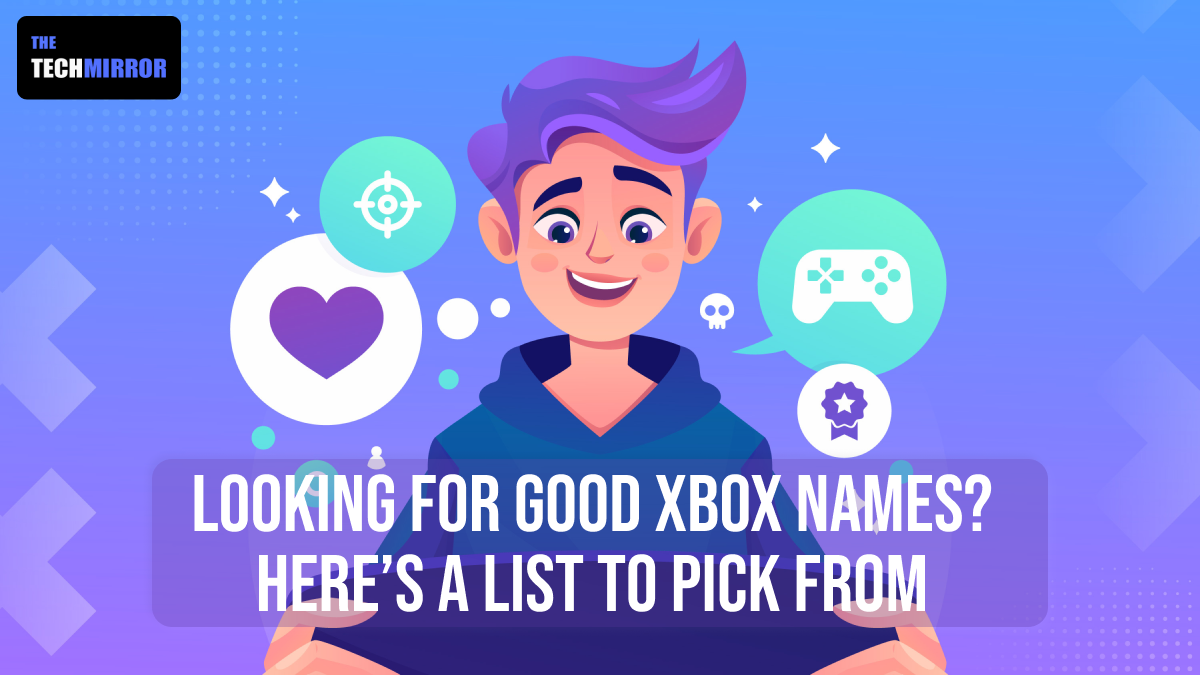 Online gaming is filled with thrill and excitement. In the world of Xbox you need both smart skills and luck on your side to have good track record as a gamer. In addition to that the console also demands good Xbox names as well. It helps in representing yourself while you play a game or share content with the Xbox community. In this article we have compiled a list of good Xbox names for you.
Why you should have good Xbox name?
To be known as a fearless and confident player is equally important as conquering the game. Hence, no matter what gaming skills you posses, you need a cool, catchy and captivating Xbox Gamertags, just similar to that of your role models from gaming community or your favorite gamers.
Moreover, having a great username will fright and bring terror to your opponent and provide you a psychological advantage over them prior to the start of the game. And that could play as the key to your success!
However coming up with fancy Gamertag and having good Xbox names can be an infuriating and time-consuming task. But worry not; we are here to help you by making it a bit simple and straight. We have got a list of some really good sounding Xbox names to draw ideas from. So let's get going by knowing as how you can change name on Xbox….
How to change Your Xbox Gamertag?
When you first join Xbox it asks you to create a Gamertag. On the other hand, if you don't like the name and felt that it has became irrelevant or sound bit ordinary, you always have the option to change it. Following are the steps you need to undertake to change the Gamertag on your Xbox One console: 
Tap the Xbox button from your controller
Go to System and follow the path as: Settings  > Personalization > My profile > Customize profile.
Now click on your Gamertag, select it once more to add new Gamertag for yourself.
Note: You must note that Xbox users are allowed to change their Gamertag only one time without charges. If you wish to change it often you will be charged a specified fee for that. In general it costs $9.99 per change. However, the fee usually varies from region to region and depending upon currency as well.
Here's A List of Good Xbox Names for You:
If you are not pleased with your existing Gamertag or planning to go with even more cool or crazy Gamertag, probably you can pick one from the list provided underneath.
Angelofdeath
Captain peroxide
Eyeshooter
Commando
Metal star
Lil cobra
Noise fire
Spoon man
Thunder bunt
 Psycho thinker
Spy
Toxic charger
VenusLion
Washer
The Easter Bunny
Ninja hype
Fortnite god
 XBOX4life
 NOwyouseeme
 Justturtles
Pandas
Toughnut
Twix bond
Venuslion
Sky herald
Scary stone
Shadow chaser
Sniperinstinct
Solokill
Sweet talker
XhellokittyX
Smillingbutt
hungryforburg
 Realzibit
Third Moon
GrumpyCAT
Female grizzy
SquirrelPower 
Astrogirl
angelsCreed
BOMBBLASTIC
Revenge of omega
Agent Hercules
junkwardDOG
 Osamaisback
 Osama's_ghost
Tearsofjoy
 9mm
Acisattack
Petrolbomb
You have now effectively came to know about process of changing Gamertag on Xbox and also have list of some good Xbox names for your inspiration. Just have your pick and attract more gamers from your community to challenge you on Xbox gaming console..!
Read Also:
No More, Xbox One "Can't connect to DHCP Server" Error: Here's How
How much Storage does an Xbox One have? Know it here…