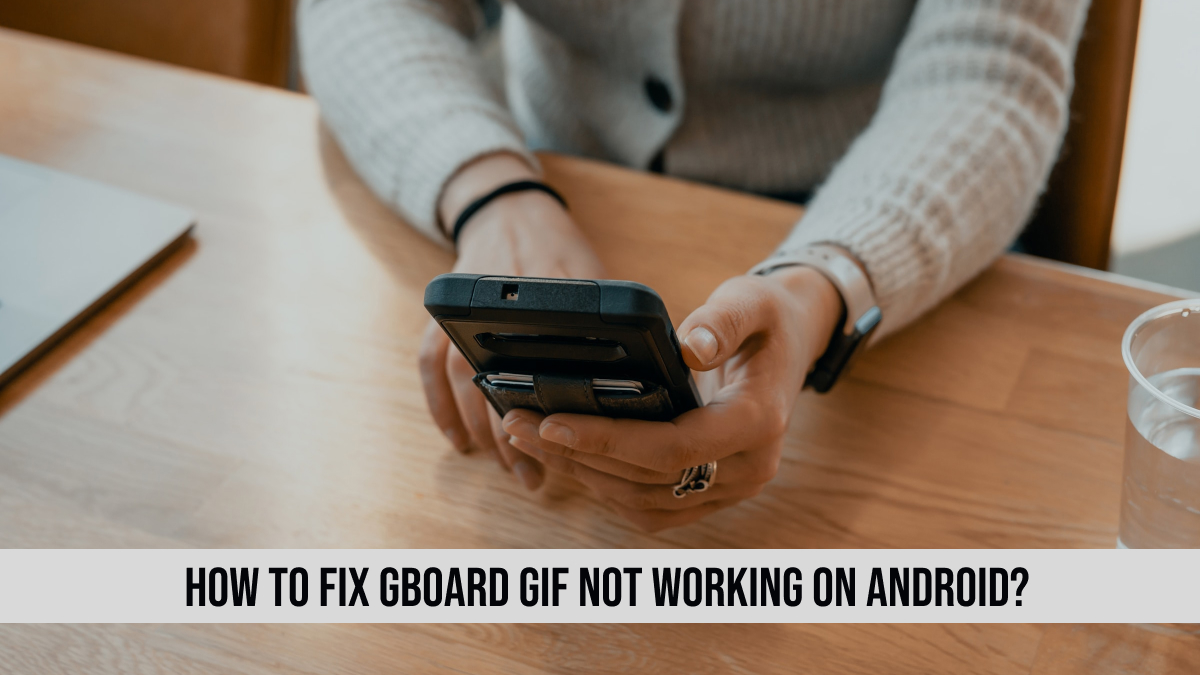 Android is one of the major mobile operating systems with a lot of features and effortless user interface. Most of the people use android mobile phones. As we all know that after the arrival of smartphones, a mobile is capable of doing hell lot of things and texting is one of them. Almost every smartphone user uses the text feature to chat or communicate over apps like messages, WhatsApp, Instagram or FB messenger. There are multiple keyboards available on play store for this task and Gboard is the most preferred one. It has all the feature that you require and is backed by android's parent Google. But, still there is an error that annoys almost every android user. The problem associated with the GIF files. Sometimes words and images are not enough to express your feeling you need something more and that is GIF. GIF stands for Graphical Interchange Format. GIFs are a few seconds of videos or moving images packed together in a single file. In the android device Gboard keyboard is full of gifs. But imagine you want to send a GIF, and your Gboard is not working. We are here to help you in such a situation. Here are some solutions that will tell you how to fix Gboard GIF not working on android device in 2023.
Ways to Fix Gboard GIF not Working on an Android 
These are some solutions that you can try when the Gboard GIF is not working on your android.
Clear App Cache
The cache is a part of memory that stores copies of data so that the data can be found very easily and quickly. Generally the cache is previous records of saved scripts, texts and other entries. But the cache should be cleared from time to time to run the app properly. To clear the cache of the Gboard app on your android device you have to follow these steps:
Go to the Settings.
Scroll down and tap on Apps.
By scrolling down or by simply searching in the search bar select Gboard.
Select Storage.
Now, tap on Clear cache.
Restart Your Android Phone
If the Gboard GIF is not working on android you can try to restart your android phone. Restarting the device can solve many bugs and errors. To restart your android device you can simply long press the shutdown button and tap on the restart options from the menu which appear on your android screen. You can also switch off the phone and wait for a couple of minutes and switch it on. That will sort the problem.
Update The Gboard App
If you are using the outdated version of the Gboard app that will cause many errors and bugs. Updated app will give you new features and fix previous bugs.  If your Gboard is not working properly or stopped working, it could be that your Gboard needs an update. To update the app in  android follow the steps given below:
Open Google Play Store on your android phone.
Tap on the hamburger icon signified by three horizontal lines one below the other.
Select  My apps & games
If there is an update pending for Gboard app, you will be able to see it under the Updates
You can set it on Auto-Update. Whenever the update arrives it will update it automatically.
Summing Up:
So, these three steps are the most useful when Gboard GIF not working on Android. Give them a try and let us know in comment box which one worked for you?
Read Also: