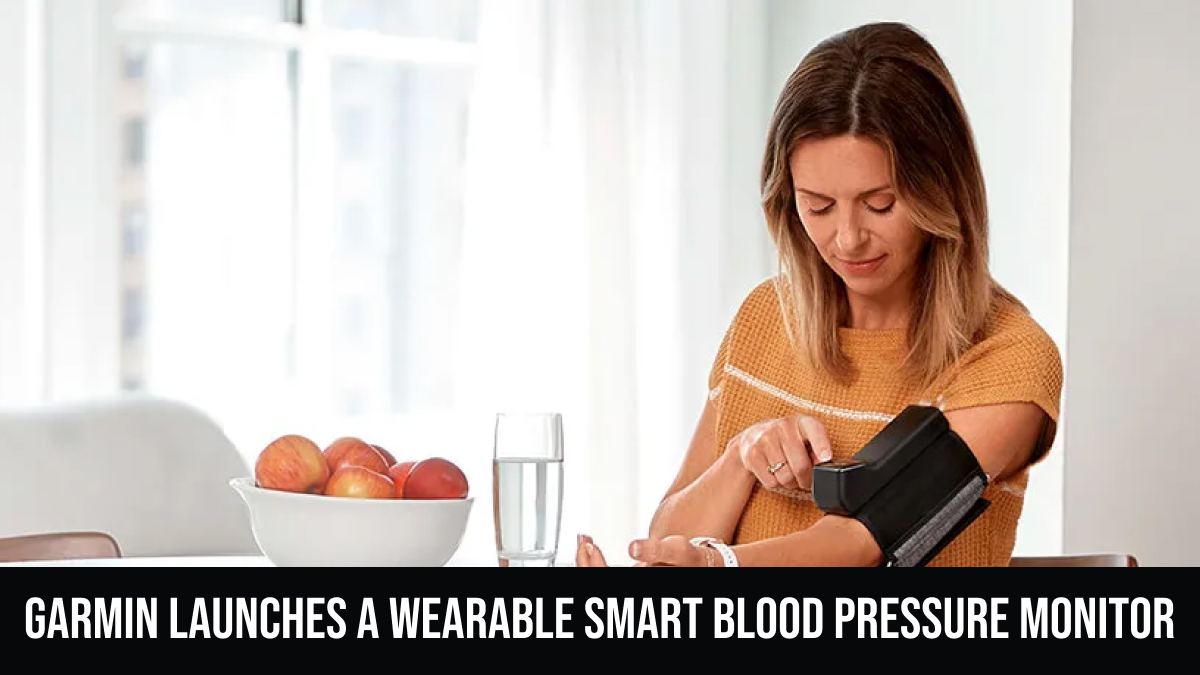 Just like every other big tech company, Garmin is also working hard to improve its eco-system. As part of it, the Swiss-domiciled multinational technology company has unveiled it's first ever smart blood pressure monitor. The new Index BPM Smart Blood Pressure Monitor by Garmin will allow users to monitor both systolic and diastolic blood pressure and sync the data with Garmin connect mobile app and it's devices like smartwatches, chest straps, smart scales, and bike computers.
Garmin Vice president of global consumer sales Dan Bartel said, "When using the Index BPM as part of the larger Garmin ecosystem, all of your health and fitness data can be viewed right in Garmin Connect, helping to give you a more complete look at your overall health in one app".
It has also been revealed that Up to 16 users will be able to track their individual readings and sync the data with their own Garmin accounts or devices. So, this is going to be a good Blood Pressure Monitor for a whole family. They will also be able to set reminders and readings will be available to view in reports of 7 day, 4 weeks and a year. Also one can export the reports as PDF in case they need to share it with a health care provider. The cuff is adjustable to fit arm sizes from 9-17 inches in circumference.
To operate, the device will require four AAA batteries and these batteries will server for up to 9 months.
It is being reported that the device is yet to be FDA-approved but it is FDA cleared. Which means that the manufacturer can demonstrate that the product is "substantially equivalent" to a similar and legal market device that has either FDA clearance or the gold standard FDA approval.
The new Garmin Index BPM smart blood pressure monitor is priced at $149.99 and can be purchased directly from Garmin's official website.
Read Also:
Here is How to Cancel Fitbit Premium Subscription in 2022
How to Eject Water from Your Apple Watch using Water Lock
[FIXED] Apple Watch keeps Pausing During Workout