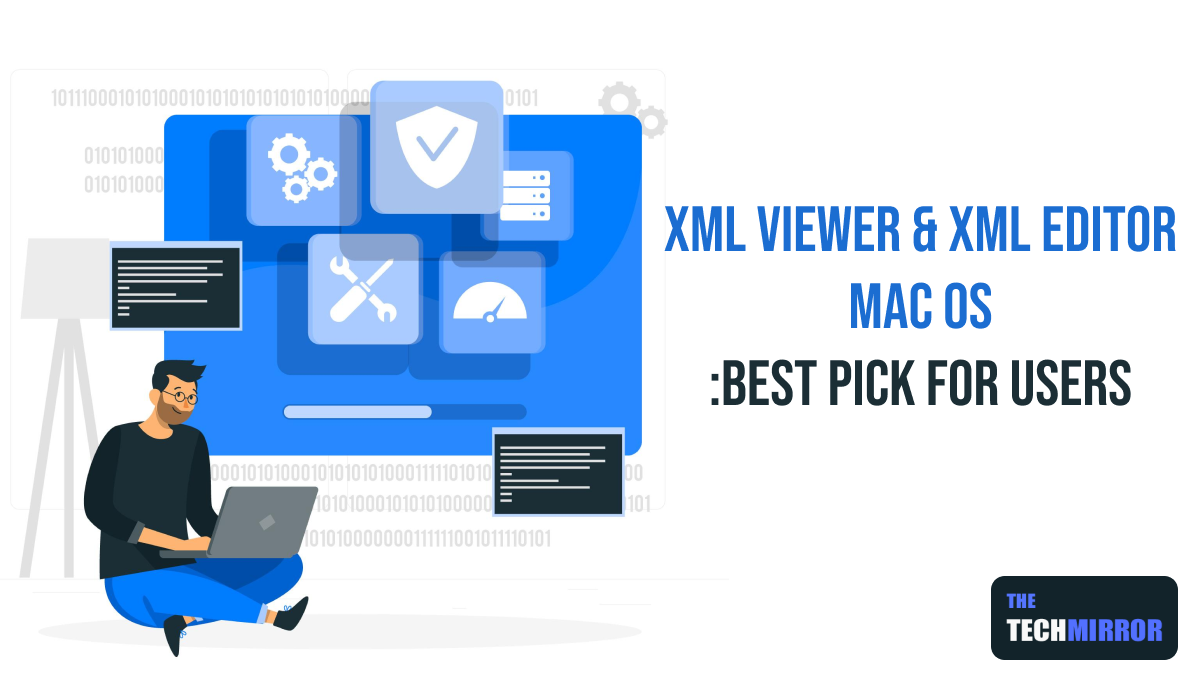 XML, as abbreviated for Extensible Markup Language, is a widely used text-based markup programming language. It defines the set of rules meant for configuration of encoded documents. XML Editor Application is used for viewing or modifying the XML tags and syntax. If you are looking for a good XML Editor to be installed on your Mac OS, here are the best pick Free XML Editor Mac for you.
As a software developer one must be familiar with XML and be aware of editing tools available for use. If that is not the case this article will help you pick and choose best suited XML Editor to edit and view the code written in XML for Mac OS. With that you will be able to make use of syntax and XML format plug-ins allowing you to edit XML easily.
Here we are providing a brief description of some Best XML Viewer & XML Editor for Mac OS which you can download free of cost without any difficulty. Just read through and decide to get the one which meets your requirements.
EditiX:
EditiX is an exceptional feature-rich XML file viewer and editor. Bundled with numerous features this tool is a perfect pick for designers and developers.
This XML editing software requires Java VM 7.x to function. EditiX allows you to work for an extensive range of XML utility inside a sophisticated IDE. It is provided with context syntax, popup supporting DTD, rematch, and Schema validation for the XML tags and syntax.
This Software comes with realtime XPath location and syntax error detection and and XSLT debugger which let you to debug the XML file in case of errors in your XML document. It also has a feature that facilitates Visual Schema Editor enabling you to edit the XML file with a preview mode.
EditiX XML Editor is well-suited for both Windows and Mac operating systems.
Notepad++:
Notepad++ is a free XML editor. This content editor has multiple features that make it more popular among the users. With Notepad++ you can effortlessly Highlight and Edit text in your XML document. The Pretty Print format style enables you to organize the XML document giving it a proper arrangement.
The Color Coding feature of this editor allows you to make a distinction between the text and the content of an XML document. Not only that this content editor comes with XML document editing module which enables you to work on several documents at the same time.
This XML editor even let you create Macros, a sequence of actions, which can be included to different XML documents. Whereas, XML Syntax Check is an aid for you to check and correct the language form of your XML documents. This XML Editor product has an easy to use interface and is compatible for both Windows as well as Mac OS.
Oxygen:
As a developer if you are looking for an ideal tool to edit XML codes, the Oxygen XML Developer could be a good choice. Oxygen XML Editor is amongst the best OSX XML editor (XML editor for Mac) available in the market.
Oxygen XML Editor is all-in-one software (Macintosh XML editor) with complete functionality for XML tree development as well as authoring. It has a user-friendly interface and instinctive XML editing features. Oxygen XML Editor offers easy to use preset and configurable techniques, which help you to create outputs in multiple formats (PDF, ePUB, HTML etc.) from the same source code.
This software is designed to acclimatize users of all classes with different needs, may they be amateurs or professionals, beginners or experts. It is easily accessible on various platforms including Windows, Linux, Mac, and alike.
TextMate:
TextMate is a potent tool for XML editing. This software works with the Xmlmate plugin and supports most of the programming languages. It is very well attuned with XML nodes, XML notepad, XPath expression, XML tags and XML tree structure.
Having such a large compatibility TextMate will help you to validate XML and XHTML documents with hold up for DTD, W3C XML Schema, RELAX NG, Schematron, and XInclude.
Xmplify:
This is one of the best editors for Mac OS. This Mac native app offers an entirely conducive environment leading to a better performance. This XML editor supports DTD and XML Schema-based auto-execution, XSLT, and XPath support. Additionally it allows you to use handy features such as programmed document validation, live HTML preview and much more.
With this Mac XML Editor and its useful features, editing the large XML file seems pretty simple and natural. Moreover the web preview feature enables you to have a look at the changes by a preview of (X)HTML documents.
Having all these features intact, Xmplify is always a great deal.
XML Edita:
XML Edita is an exceptional XML viewing and editing tool with several unlikely features. While using XML outline or a DTD to create and edit your XML document, this editor suggests ways to finalize names for components or properties.
It will let you to visually compose XML schemas, while the dashboard enables you to notice and restrict errors which usually occur during the validation process.
Online XML Viewer for Mac
Above is a list of various XML viewers and XML editors available for your Mac device. Beside that for the purpose of basic viewing, you can also go with some of the online XML viewer. There are many online XML viewers and XML editors which offer more or less same features like that of offline editors. However there is always an element of doubt when it comes to the privacy, and when you have an XML file containing some confidential data, it is definitely not a right choice.
Read Also:
How to Enable iTunes Dark Mode Theme on Mac and Windows
Step-by-step Guide to Launch iOS Simulator for Mac without XCode