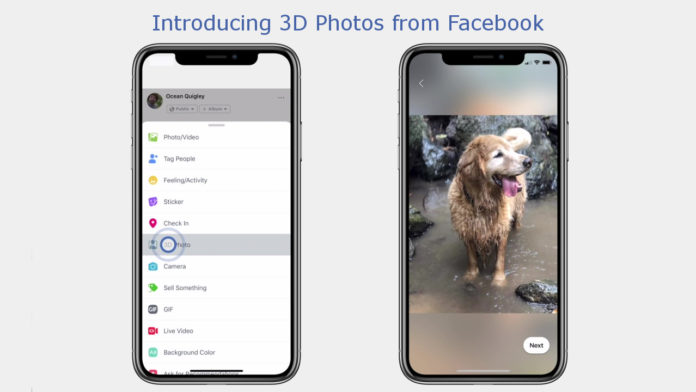 Facebook has started rolling out a new feature called 3D photos that capture an additional layer of depth to give images a third-dimension in both feed and VR mode.
This feature captures the distance between the foreground and background to bring lifelike sense with depth and movement.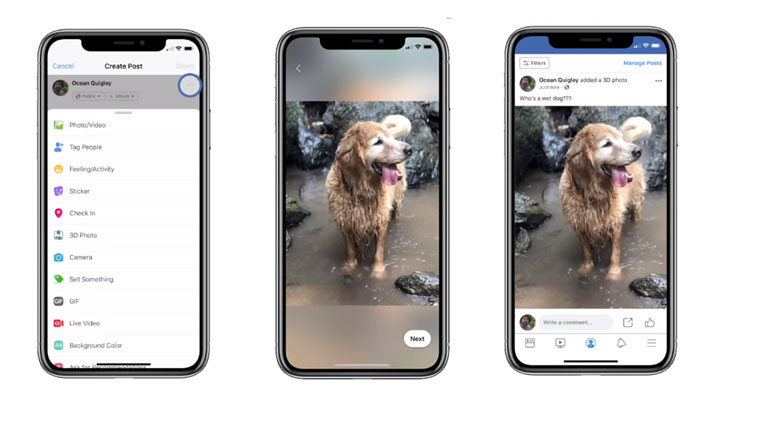 This feature is currently available on Apple iPhones starting from iPhone 7 to iPhone XR and the users are need to do is to capture a portrait image using compatible dual-lens and share it on Facebook as 3D photo.
Read Also: How to Delete sent messages on Facebook Messenger
The 3D photo posted on Facebook lets users scroll, pan and tilt in 3D. The 3D photos can also be viewed in VR mode using Oculus Go, Oculus Browser or Firefox on Oculus Rift.
Here is a quick guide: How to create and share 3D photos on Facebook:
Open the camera and switch on to 'Portrait' mode, and click pictures that you want to share, or you can also use the photos that are already taken on portrait mode.
Now, head to 'Facebook' app.
Then, create a new post on Facebook.
Tap on three-dots in the top-right corner
Select the option '3D photos' to open iPhone's portrait folder.
Select that image you want to share in 3D
Add the caption and other detail you want to add to the post
Now click on the share button to post an image on facebook.
Here below are some few tips and tricks to create, capture and share 3D photos on Facebook as follows;
To get the best results the subject must be 3 feet away.
Subjects with contrasting colours give the best sense of depth.
Use solid edges and texture to enhance portrait image.
Depth sensors must not be that accurate with transparent objects
If you have any question regarding this article then comment on it. we trying to resolve and also don't forget to share this with your friends. 🙂
Read Also:
M Facebook Touch: A Real Touch Of Better User Experience
How to find a Facebook profile using a reverse image search