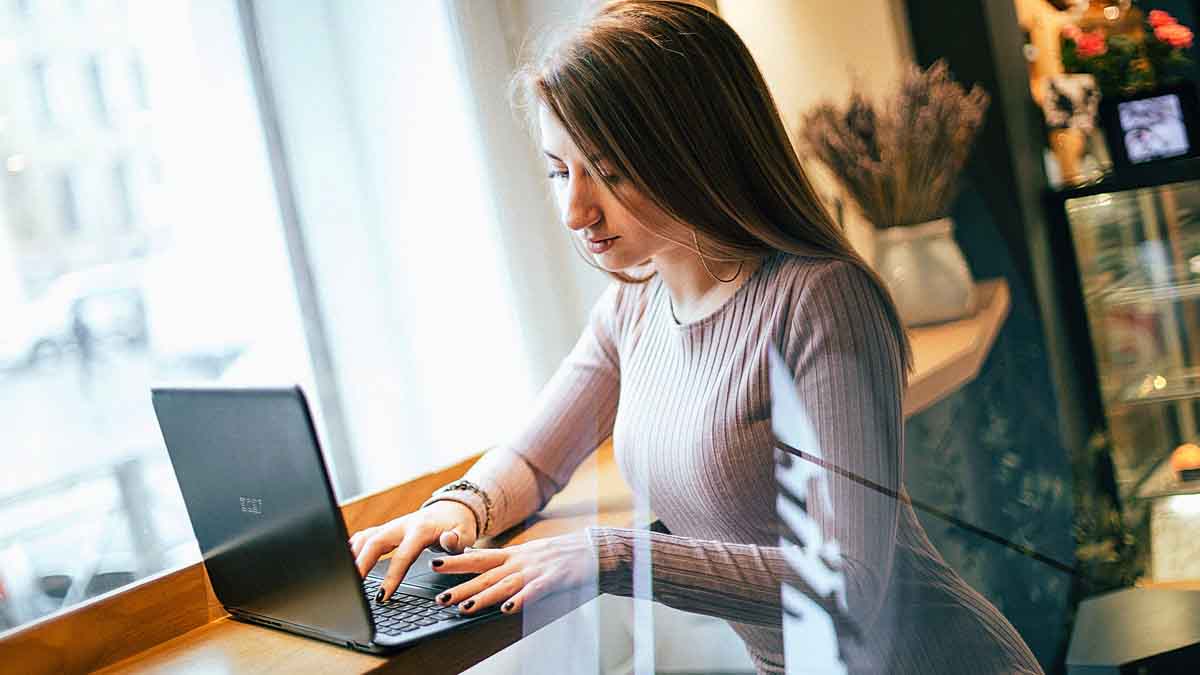 Numerous reports reported an 'ETD Control Center' which is popping up on the user's screens most of the time & there are many inquiries related to this functionality & the requirement of this application. Read continue this article and we will guide you about this application & also inform you if it safe or you need to disable this app permanently.
Know more about ETD control center (ETDCtrl.exe)
ETD control center is basically the driver for the touchpad and multi-figure tasks. One can see this application in their taskbar named ETDCtrl.exe. And, you do not need to install this application manually as in the modern devices having touchpad or laptops, this application is pre-installed.
ETD control center is finally managed by the ETDCtrl.exe & this is found in program files in C driver or C:\Program Files. Moreover, with the help of the ETD Control center, one can also change multi-figure functionalities & add new functionalities in their computer as well. Isn't it amazing?
Read Also: Fix Connection Insecure Failed to Verify the Server Certificate
Yes, it is. But, there is an issue. Sometimes various antiviruses block this application & treat it like a virus. Other than this, sometimes people also censure this app for corrupting their computer files. Thus, for some users, EDT is like a virus & they want to permanently delete it from their system.
Read Also: What is Cisco Leap Module and Should you remove it
Furthermore, the ETD control center or ETDCtrl.exe also causes various types of errors in the system, such as not responding errors. So, let's discuss – is it safe to delete EDT Control Center?
First, you should know what Elantech is…
ELANTech Smart-Pad is an input device that is used for finger tracking. It is the device that sold to the original equipment manufacturers. This trackpad features two & three-finger gestures and intuitive scrolling, rotation, zooming in & out, magnification, tapping, window-switching, and more.
Should you delete (Uninstall) the ETD control center or ETDCtrl.exe from your computer?
Since the ETDCtrl.exe is a significant driver for the touchpad, we suggest not doing anything if you do not face any issue or problem. However, if you don't care about these shortcuts or touchpad the multiple-finger functions and get any error then you should delete ETDCtrl.exe. Here is the discussion about this you can read from Microsoft official forum.
Read Also:
Honestly speaking, these touchpad attributes are not necessary for general users. Thus, for ETDCtrl.exe is not responding error & other errors, you can simply delete it. It will not affect your computer's other functions at all.
How to Disable the ETD Control Center or ETDCtrl.exe?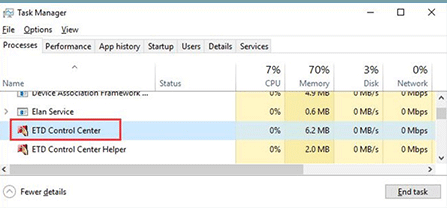 Since ETDCtrl.exe is safe to disable this app without losing any of the touchpad functionality of your system, we will be preventing the app from starting automatically when the system launches. For that, you have to follow these steps –
Press 'Windows' + 'R' and open 'Run' prompt.
Type in 'Taskmgr' & then press 'Enter'.
Click on the 'Startup' tab on top.
Scroll down & click on the 'ETD Control Center' entry from the list.
Select the 'Disable' button from the bottom right corner of your window.
Close task manager & program will be disabled from automatically launch at startup.
Frequently asked questions (FAQ's):
What is the ETD Control Center?
ETD Control Center or ETDCtrl.exe is a kind of 'Driver' which provides various additional functionalities to your system's touchpad. ETDCtrl.exe helps the user to attain Multi Finger operations similar to the smartphone. This application is however apprehensive as certain antiviruses that are detected as the potential threat to the integrity of your system.
ETDCtrl.exe is running in the background via the Task Manager, the app operates under the guise of 'etdctrl.exe' in task manager.
This application was first developed by 'ELAN Microelectronics Corp' & comes pre-installed on all the laptops having the company's microchip for their touchpads. There are various reports of 'ETD is not responding' error when this app's popup is click-on.
What is the ETD control center used for?
The ETD Control Center offers various additional functionalities of your system's touchpad. This application also enables the users to attain Multi-Finger Operations which are similar to the smartphone. With the help of ETD, once can execute two-finger and three-finger functionalities. This application is an ELAN service in the task manager.
What is ETD intelligent?
ETDIntelligent.exe is recognized as an executable file that is a part of the ThinkPad UltraNav Driver program and it is developed by 'ELAN Microelectronic Corp.'. This software is frequently approx 113.53MB in size. And, .exe extension of the file name displays the executable file. And, executable files might damage your computer in some cases.
Final Verdict
To sum up, this article has shown the importance of the ETD Control Center and also told you whether the ETDCtrl.exe or It can be removed from your computer or not. To keep this functionality of touchpad, it is recommended not to remove ETDCtrl.exe from your system. But, you can take the ways mentioned above to disable this application.