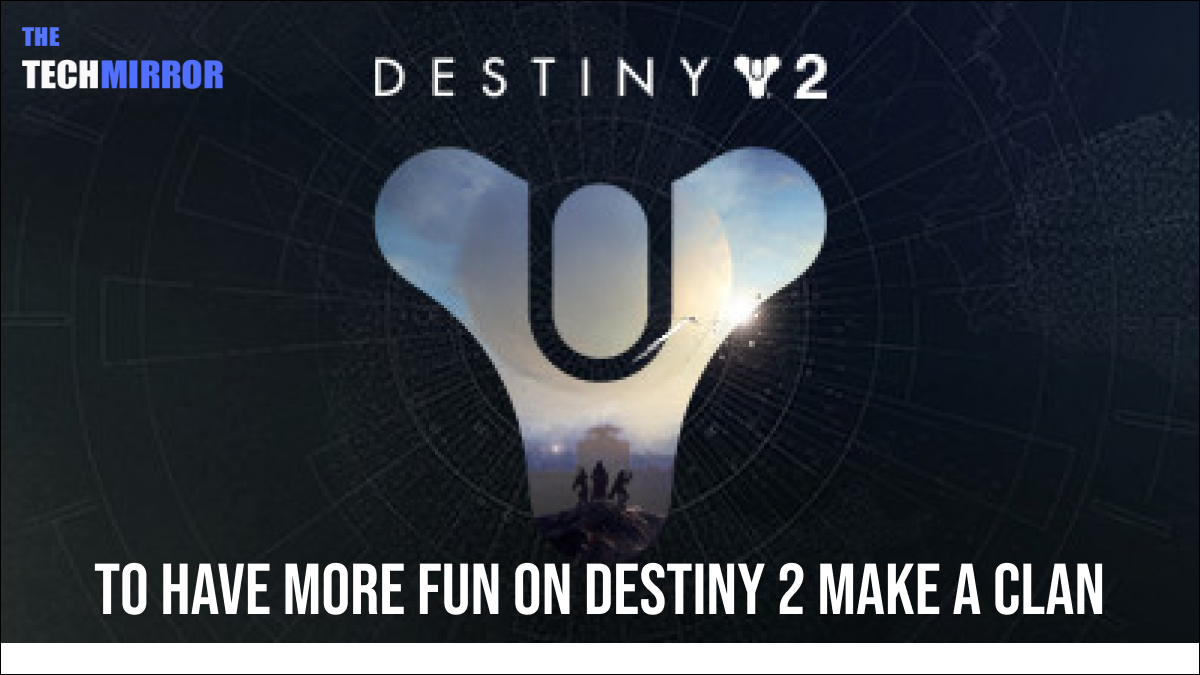 Having love for the multiplayer online game, Destiny 2, with a group of players ready to play together. This calls for an opportunity to create your own clan for the game. This is extremely simple process and can be done in no time. The only thing you have to remember before doing this is to have an account on Bungie.net.
Bungie's Destiny 2 is an extremely popular game which allows players to band together and fight against strange threat set in a sci-fi world. Gamers have the option to enjoy the thrill alone or in a small group, while they can even become members of in-game communities called Clans.
About Clan in Destiny 2
Created and managed by players, Clans are communities that can be accessed in-game and on Bungie.net. It offers many characteristics and benefits which will let the community of players within the Clan to play and progress together, communicate, administer, and make their community. Clan Founders and Admins are provided with quite a few methods for managing their Clan in Destiny 2.
Creating or joining a Destiny 2 Clan can benefit you in number of ways. Most importantly it enables you to have private chat with other members and entitles you for weekly Clan engrams and exclusive Clan banner perks.
If you wish to create your own, here's how you can make a clan in Destiny 2.
Creating a clan in Destiny 2 via the Bungie
The primary method to create a Destiny 2 Clan is by logging on to the developer's official website. The Bungie website will facilitate Destiny 2 make a clan on any device. Following steps can help you to serve your purpose:
Navigate to the official website, Bungie Clans.
Log in with your credentials on any of your preferred destination including Xbox Network, PlayStation Network, or Steam account.
Once you are logged in, Click on Create Clan option.
Fill in the details like, your Clan's name, a four-character short name (a call sign which will appear in post-game reports), clan motto (optional), and a short introductory paragraph (particularly to help players who are looking for clans).
You can also set a language and choose whether or not players need an invite or approval to join your Clan, or if it's open to all.
Choose a preferred language for your clan and then select other security options to decide if you'd like to accept members through approvals or not.
Once you finish filling up all the relevant information, select Create Clan to complete the process.
You will then be routed to your Clan page, wherein you are provided with features like chat with members, update your Clan settings, and much more.
Note: It is to be noted that you are required to recruit a minimum of two people previous to your Clan, roster, and banner display in-game.
Creating a clan in Destiny 2 via the Companion App
On the other hand, you can make a new Destiny 2 Clan in the game's Companion App (available on both App store as well as Google's Playstore). After getting the app installed on your iOS or Android device, you'll be capable to create a clan by using the below mentioned steps:
Open the Destiny 2 Companion App
Log in with your Xbox Network, PlayStation Network, or Steam account by entering valid credentials.
Tap on the Clan section provided at the bottom of your screen.
Then select "Create Clan."
Make all the obligatory entries including your Clan's name, call sign, motto, short description, as well as other security options.
Select a preferred language alongside membership option. Also mention the Destiny account to create the Clan under.
Once you're finished with it, tap on "Create Clan" to complete the process.
By now you got the idea as of how to create your Clan in Destiny 2, but if you don't know how to join or leave someone's clan go through the next section given under:
Joining a Clan in Destiny 2?
For joining any clan in Destiny 2 you are required to have a browser or the Companion app, in any case you must perform following steps to join Clan:
Enter the full name of the clan you'd like to join in the box provided therein. 
In case the clan is not having any security measures, you ought to directly join their ranks. However if the clans have increased security it will take some time to join as it requires a custom system check to proceed further.
Leaving a Clan in Destiny 2?
Though it is all exiting to have fun with clans around you, there comes a situation when you prefer playing without an external assist. If you wish to leave a clan for some obvious reason you must note that leaving a clan is just as simple as creating or joining it.
Alike above process, you are required to go to the Clan section either using the Companion app or Bungie's official website. Then head to your clan page under your clan's banner. Find and click the option named as "Leave Clan" at the bottom of your screen.
Summing Up:
Having gone through this article, you have now understood how to add players and strengthen your clan while playing Destiny 2. Make a clan to have more fun and enjoy the game.
Read Also:
How to Get More Gems in Cooking Fever? A Handy Guide
How to Log Out of League of Legends: Best Possible Ways