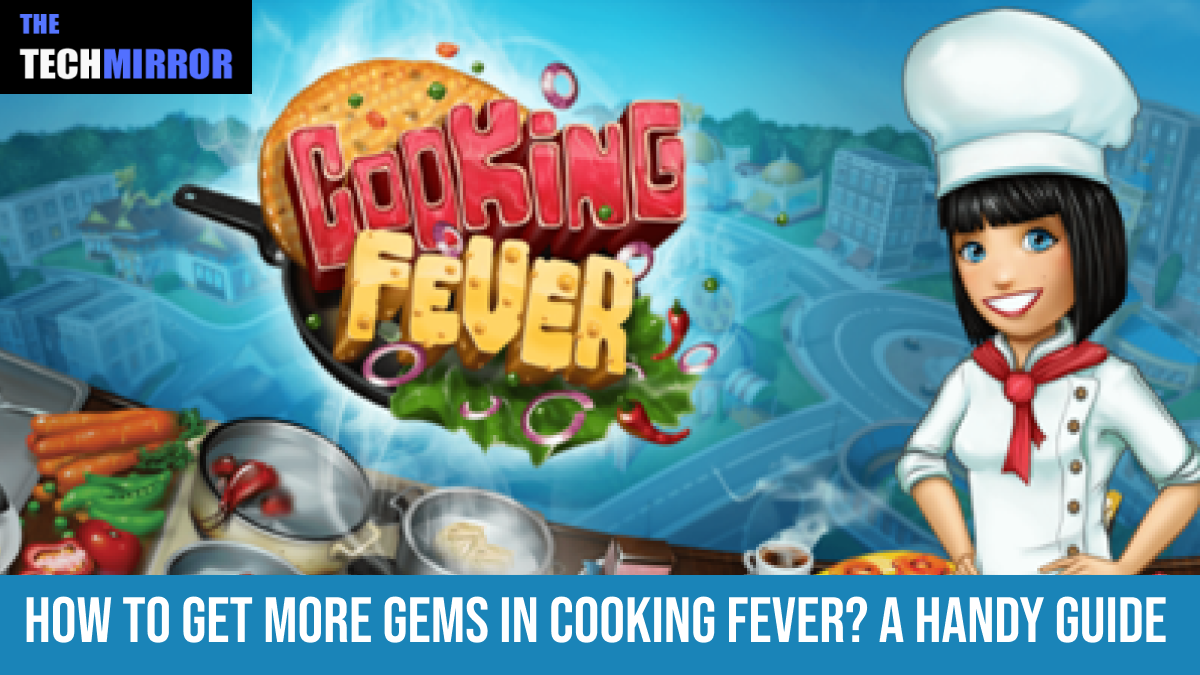 Cooking Fever is an addictive time-management game for cooking lovers. Most popular amongst girls, the cooking simulation game is being played all around the world. Launched in 2014, by Nordcurrent this game is accessible on more or less every platform. To gamers requisite they need to have more gems and coins for making a speedy advancement in the game. If you are stuck at some stage and wondering about How to get Free Gems on Cooking Fever Game, here's a handy guide to help.
Before moving on to know the hacks, let's have a briefing about Cooking Fever.
About Cooking Fever
Cooking Fever developed by Nordcurrent is a cooking simulation game wherein player can cook appetizing meals and desserts from every hook and corner of the world, with an option to pick from more than 27 exclusive locations!
In this game you can put into practice your cooking skills in a variety of settings and cooking techniques. By using over hundreds of ingredients to cook tasty dishes, you can try hands on almost every possible kitchen appliances, ranging from coffee makers to popcorn makers and rice cookers to pizza ovens.
Features of Cooking Fever
1000+ dishes to cook from 250 ingredients
27 unique locations to work from, including Fast-Food, Bakery, Chinese, Pizza, Seafood, Indian, Breakfast Café, Sushi Bar, Ice Cream Shop, Paradise Cocktail Bar, Corn Dog Van, Café Mexicana, House of Crab, Sports Bar, Sunset Waffles, Smokey Grill BBQ, Italian Buffet, Salad Bar, Aloha Bistro, Hell's Kitchen.
1000+ levels to complete
Numerable appliances and interior options to upgrade your kitchen settings
350+ challenge levels to test your cooking skills!
As similar to the real life stores you have to beautify your restaurants to attract more customers and offer them with your own freebies to enhance their experience making it memorable.
To meet these objectives you are required to gain more coins and gems, necessary for buying raw materials, ingredients and food items to run your restaurant/hotel. So here is what you can do to get free gems on Cooking Fever.
How to Get More Gems in Cooking Fever?
The call for these coins and gems for gamers is to help them advance and level up in game. Though making coins is quite easy but on the contrary, making diamonds is quite hard. Unlike older days, presently you can easily get as many gems as you want by spending money for it on Google Play Store. But if you are not willing to pay, given below are some of the ways by which you can get free gems in Cooking Fever:
Play Regularly – as the game offers you a Welcome Back Rewards, which may also include gems, for logging in on a regular basis. Thus by playing the game on everyday basis you can get a chance to earn 2 gems a day.
Increase XP or Experience Points – Every time you step higher to earn an Experience point you will also get rewarded with coins as well as with gems. You can earn maximum of 7 gems per level. So try to increase your XP regularly.
Repeat the completed levels – you can even replay the levels already been completed by you to earn more gems and coins.
Go for Casino Gems – try your luck in the casino and get a chance to earn more gems there. You can get a chance to win 15 gems every 12 hours, hence you can win total 30 gems. But for this you need have enough coins to be claimed from your daily income from restaurant/hotel that you own in the game.
Know Your Customers Well – try to understand your customers by their gestures, facial expression and moods to serve them accordingly. This will also help you in getting good amount of gems.
Level up – the best thing which you can do as a gamer is to earn free gems by levelling up.
Note: Beside these genuine ways you can also get free gems by trying your hands on a cheat. This can be done by disconnecting the device from internet. Thereafter enter the game and make an exit. Turn off all automatic time and date settings and change the date by a day. Now logging back to the game can help you receive a reward, which may be gems too.
Summing up:
So these are some of the ways that help you to get free gems on Cooking Fever. We suggest you to have a consistent game play to bring in more gems and coins your way. Be positive and go on playing as that is probably the best thing you can do as a response to the question how to get free gems on Cooking Fever.
FAQs
How do you earn more gems in Cooking Fever
If you want to earn more gems in cooking fever, you can play it regularly, gain a new experience level, complete the daily tasks and
Read Also:
Is For Honor Crossplay Game or Not? Get An Answer Here…
How to Uninstall Star Citizen: A Handy Guide