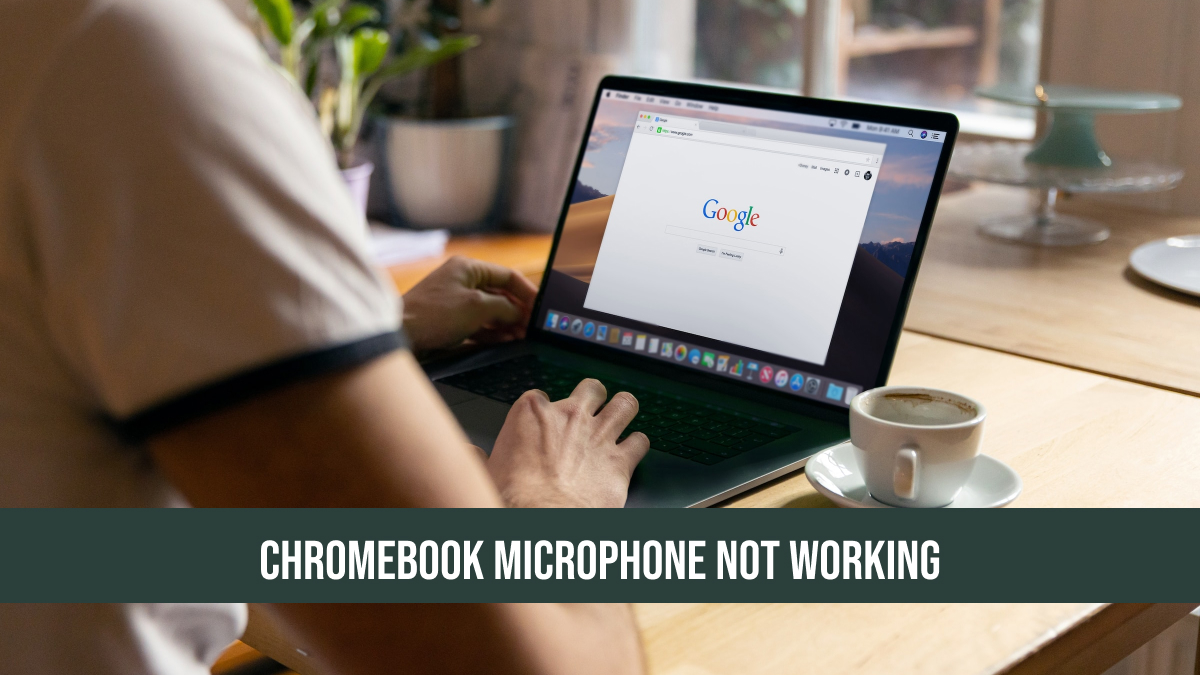 Chromebook, which runs on Google's linux-based ChromeOS is a great laptop/tablet device that is used by many people widely. It is a great choice for those who work on web apps, android apps and linux based software. You can operate Google's Gmail calendar, drive etc offline on this device (they sync automatically when connected to internet). If you're someone who attends meetings on the Chromebook and suddenly you find that your Microphone is not working, don't panic and try the below mentioned methods to fix this issue.
How to fix Chromebook Microphone Not Working?
There are multiple things that you can do to fix the Chromebook microphone not working on your device.
Check if your mic not mute
Sometimes you muted the headset and forget to unmute it, and start assuming there are some problems in the Chromebook. If you're using a headset, make sure the mute switch on the cord is off. Also, confirm you aren't muted on the Chromebook.  
Check your system settings
Make sure your microphone is the default recording device, and that recording levels are correct: 
To test a microphone that has already been installed:
First of all make sure your microphone is connected to your pc.
Select start and then click on the settings.
Select sound under the System.
In sound settings, select Input and then select Test Your Microphone. 
If the blue bar rises and falls as you speak into your microphone your microphone is working properly.
If the blue bar has no movement, select any troubleshoot to fix your microphone.
Update Your Chromebook
If your headphone is working properly but you found troubleshooting in using the microphone on your Chromebook, it may be because you are using the outdated version of the Chromebook. If your Microphone is not working properly then you have to update your Chromebook. To update your Chromebook manually you have to follow these easy steps:
Click the three-dot button in the upper-right corner of your screen.
Select Settings.
Select About Chrome OS and click the Check for updates button.
If an update is available, download and install the latest version of Chrome. 
After completion of the update restart will be required.
Restart Your Chromebook
Unplug any connected external microphones and click the notification area in the right corner of the taskbar.
When the menu appears, click the Power button to shut down the Chromebook.
Wait about 30 seconds, power the Chromebook back up, and log into your Google account.
After that, launch an app that uses the microphone and see if it's working. If you're using an external microphone.
Disable Conflicting Extensions
If your microphone is not working on chromebook. It may be because you have too many extensions installed, one or more could be conflicting with the others. This may stop your chromebook from using a microphone. So you have to disable the extensions that are not needed. To disable a Chromebook extension follow these steps given below:
Open Google Chrome and on the toolbar click the Extensions icon.
Select Manage extensions from the menu.
From there you can disable the extension one at a time.
After deleting an extension, check if your microphone is working or not.
Disable all extensions one by one until you find the culprit.
These methods will surely help you get your Chromebook's microphone in working state! However if nothing works, you should contact the service center as soon as possible.
Read Also:
How To Turn Off Touch-Screen On HP Chromebook? – Here's A Guide
How to Disable Extensions in Chrome
Easy Fix to Solve Netflix Won't Full-screen on Chrome Issue in 2023