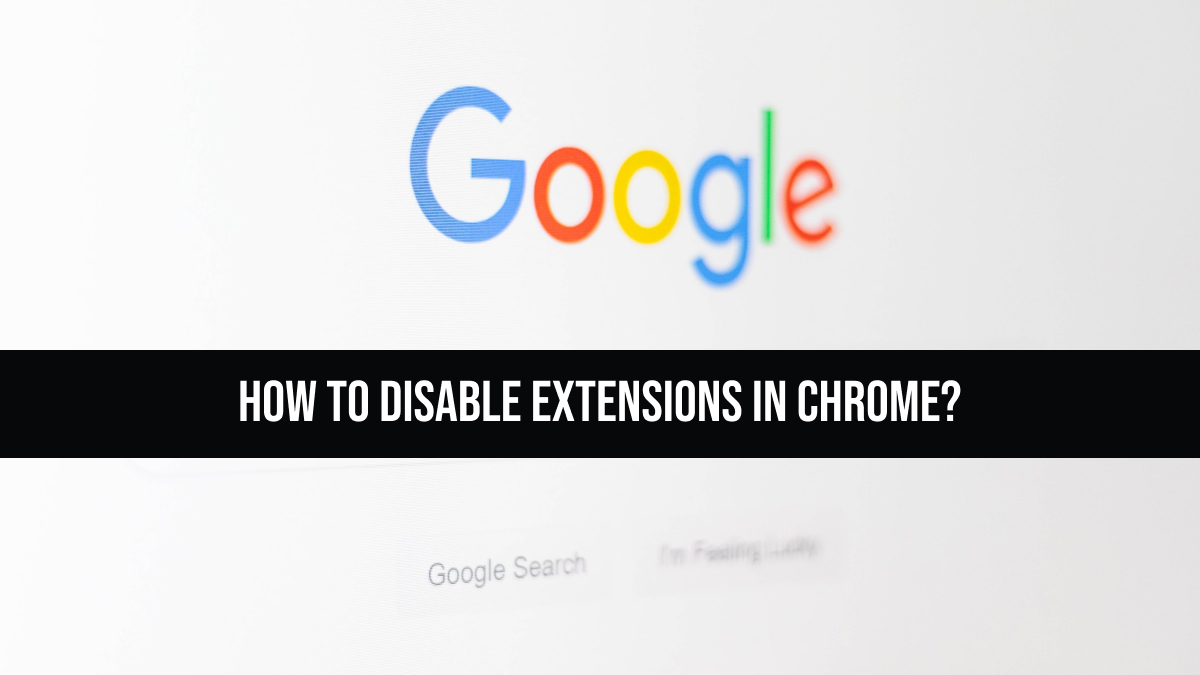 Extensions are small software programs which are built on web technologies such as HTML, JavaScript, and CSS to customize the browsing experience. They enable users to tailor Chrome functionality and behavior to individual needs or preferences. These extensions can help you automate certain functions in your chrome, modify existing behaviors, and improve your software's convenience.
HubSpot Sales.
Todoist.
Reply.
StayFocusd.
LastPass.
Add to Trello.
Extensions Manager.
Toggl Track, Are the examples of the chrome extensions 
But those extensions, sometimes can slow down the speed of browsing on chrome. If you are using too many extensions your browser will become clogged with background processes. Disabling extensions is an effective way to improve your browser's speed, especially if you notice that webpages are loading slowly or that you can't open videos on YouTube. If you are facing the same problem then we are here with the solutions on how to disable extensions in chrome in 2023.
How to Disable Extensions in Chrome
Chrome Extensions are programs that improve your browsing experience. Extensions are allowing you to optimize Google Chrome according to your needs. Extensions can be anything like Anti-virus, Ad blocker, translating tools, mail checkers. If they are not working properly you have to disable them. Here is a few easy steps to disable the chrome extensions:
Open the chrome browser click on the three dot menu icon in the upper right corner of your screen. 
Now, click on More Tools. 
On the next screen select Extensions.
Now search for the extension you want to disable.
Tap to the toggle button next to the extension.
How to Disable Extensions in Chrome Without Opening Chrome
Sometimes the chrome is crashed or disabled because of some Chrome Extensions. If you are experiencing that you can disable  the chrome extension without opening the Chrome. 
Here is how to disable Extensions in Chrome without opening Chrome:
On your computer Right-click on the Chrome icon 
On the next screen, Select Properties.
Search for the Target field.
Add '(space)–disable-extensions' to the Target field and click Apply and then OK.
Read Also:
Easy Fix to Solve Netflix Won't Go Full-screen on Chrome Issue
How To Turn Off Touch-Screen On HP Chromebook? – Here's A Guide