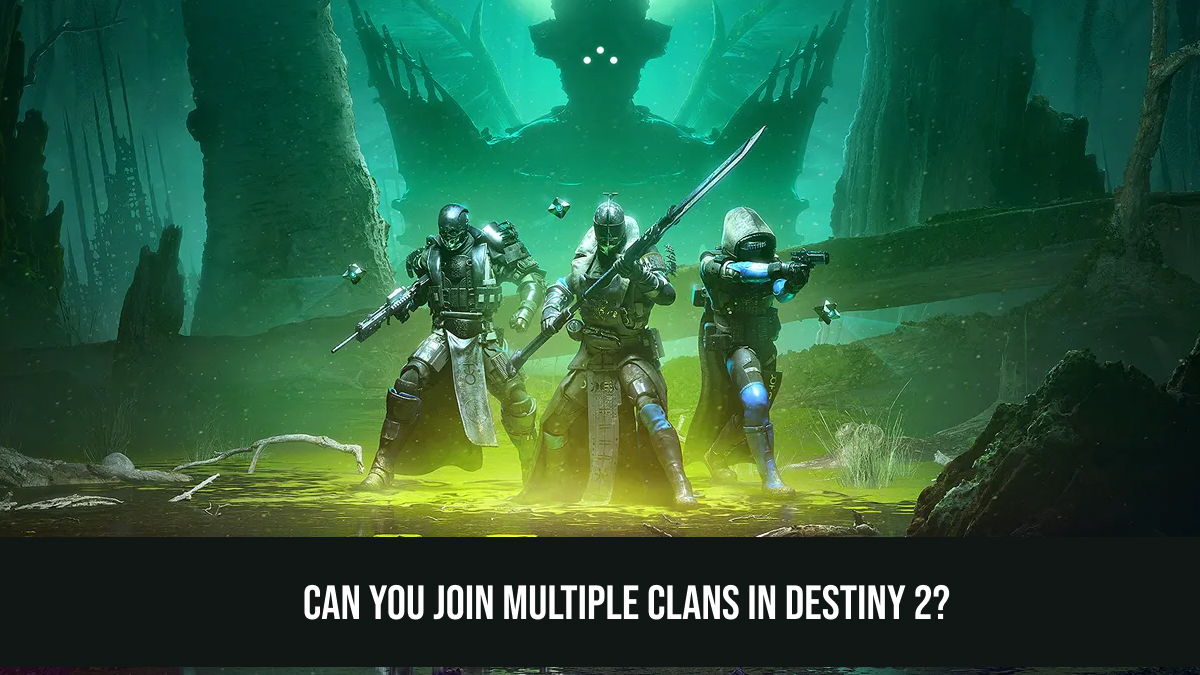 Destiny 2 is an online action game where you can join teams and grow together. You can join an existing clan or gather your own friends play with them. Playing with a clan is a good idea as it helps you grow with the team, make you learn new things, group up with up to 100 people having the same motto or purpose. You can find thousands of clans on Destiny 2. But, there are some people interested in joining more than 1 clan on Destiny 2. So, here we are to answer this question, Can You Join Multiple Clans in Destiny 2?
Can You Join Multiple Clans in Destiny 2?
No! officially you can join only 1 clan with 1 account in Destiny 2. Below we have mentioned a few ways that maybe can you help with joining multiple clans on Destiny 2.
Multiple Accounts
If you have multiple accounts on Destiny 2, you can join multiple clans! Yeah! Just create more than one account and you're ready to join more than 1 clan.
Multiple Platforms
If you have an Xbox, PS and PC, you have 3 devices/platform to play Destiny 2. You can create different accounts on all these platforms and can join multiple clans.
Can I switch a clan?
If you want, you can make switch at any time! Whenever you want you can join another clan by leaving the existing clan you were in. But, remember that each member in clan contributes to the experience and rank of the clan. So, don't do any damage to a clan just for fun!
As a newbie you can join a new clan and as soon as you grow you can join a different/grown clan.
We hope we were able to help you know if you can join multiple clans in destiny 2 or not.
Read Also:
Here's How to Close a Game on PS5!
Is For Honor a Crossplay Game or Not? [Read This First]
Seven Simple Steps To Mod The Google Snake Game