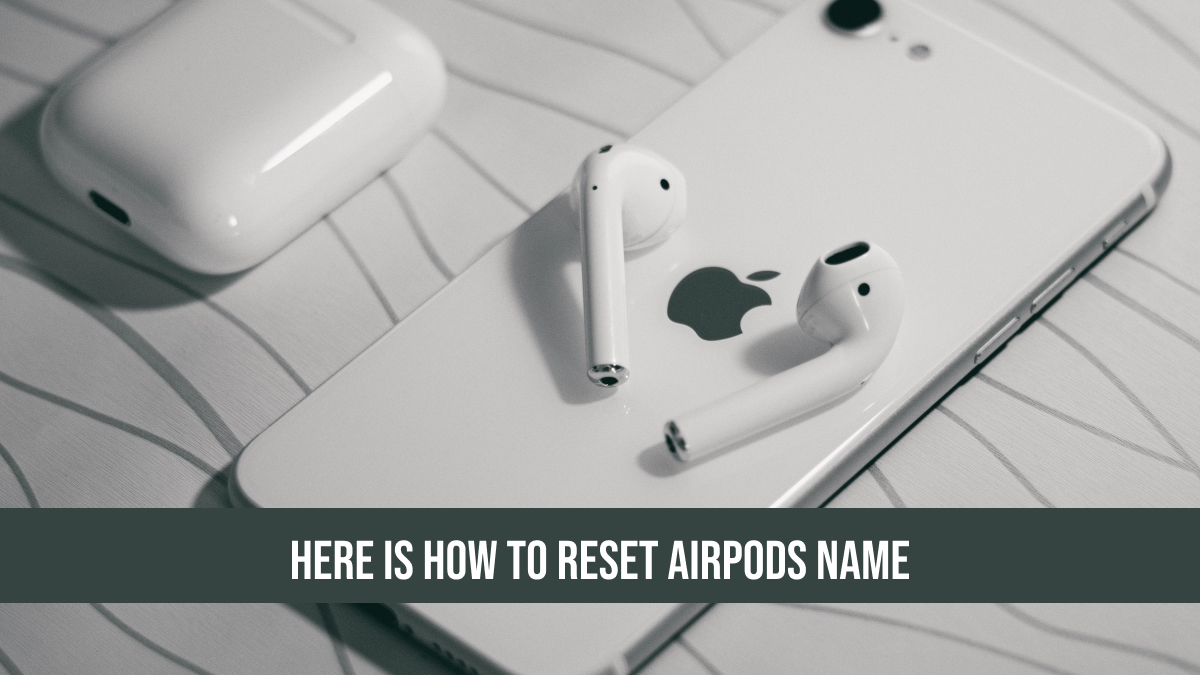 Airpods are wireless earbuds with dual beamforming microphones and dual optical sensors. There are various reasons to reset the AirPods. You can change the name of your AirPods using your iPhone, iPad, iPod touch, or Mac. When you're signed in with the same Apple ID on multiple devices, the new name updates across devices. We will tell you the simplest way to reset the name of your AirPods. In this article you will find How to Reset AirPods Name in 2023.
How to Reset AirPods Name
In case you want to reset AirPods name, you can follow the below mentioned steps to do so.
If you have iPhone, iPad, or iPod touch
If you have an iPhone, iPad or iPod touch you can simply change the name of your iPad. To reset the airpod name follow the instructions given below:
Wear your AirPods, and connect your airpods with your device.
Go to the Settings.
On the top of the screen tab the name of your AirPods.
Enter the new name 
Tap on Done. 
You can rename your Airpods with the help of bluetooth also. To rename the airpode name you have to follow the given instructions:
Connect your AirPod with your Bluetooth. 
Tab on Bluetooth.
Then tap on info which is next to the name of your Airpods.  
Enter the new name of your AirPods.
Tap Done to confirm it. 
If you have Mac
If you have a mac you can reset your airpod name on it. To reset the airpods name on mac you have to do this:
Make sure your airpod is connected.
On your Mac Choose the apple menu.
Select the system preference.
Choose bluetooth.
Control-Click on your airpod current name.
Enter the new name of your Airpod.
Then click Rename.
And done, your airpod now has a new name. 
After resetting your Airpod name you have to restart your airpods to see the new name of airpods. to restart airpods you have to do these:
If you have AirPods or AirPods pro( all generations) 
Put the Airpods in their case.
Close the lid for 10 to 15 seconds.
If you have AirPod Max 
On the right headphone, press and hold the digital crown and the noise control button at the same time.
Press both the buttons until the status light next to the charging port flashes amber.
After the light flashes release the buttons.
Read Also:
AirPods Not Connecting to Mac? Try These Methods
AirPods Won't Play Sound When Connected? Here Are Easy Fixes
AirPods Connected But No Sound? – Easy & Effective Solutions