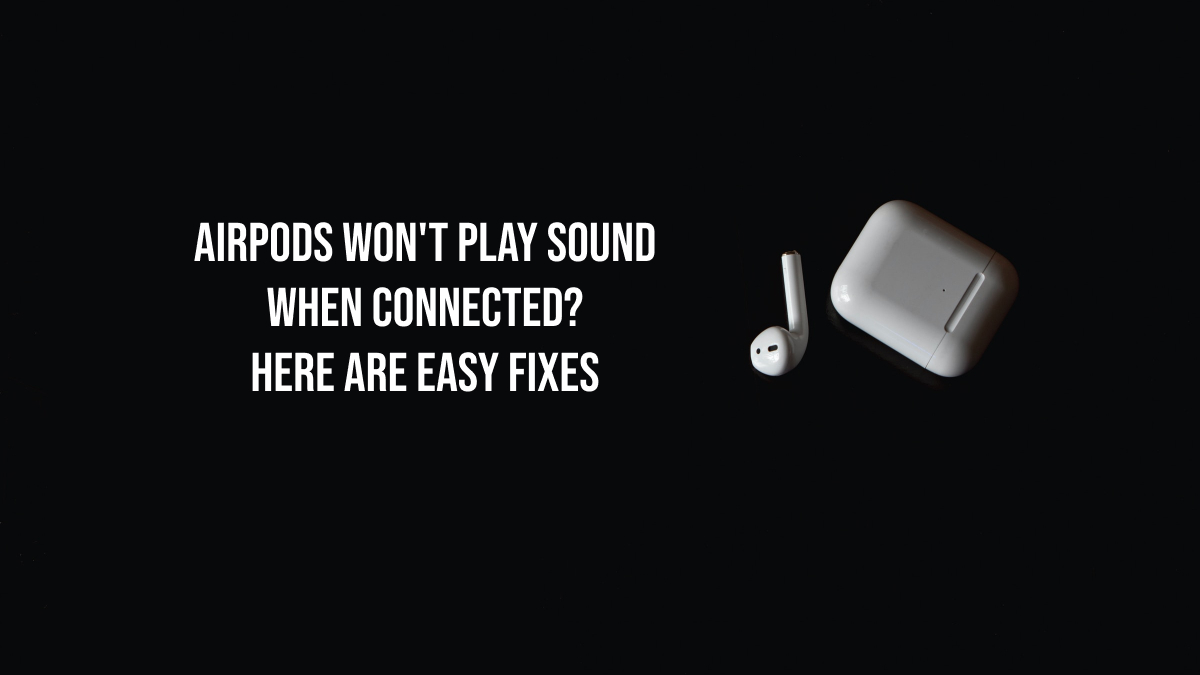 If you own an Apple device and love music, it is highly recommended that you use AirPods with them. AirPods have become more better with time and now they are packed with a long lasting battery, spatial audio and a lot more that makes them a perfect pair with Apple devices. The sound quality on AirPods is unmatched and music lovers truly enjoy using them. But, if they are connected to your device and AirPods won't play sound! What would you do? Don't panic! We have got this easy guide to fix this issue in 2023.
How to Fix AirPods Won't Play Sound
Checkout the below mentioned troubleshoots and fix your AirPods that are connected to your device but won't play sound.
Fix #1: Put them back in Case
Nah! We ain't telling you to put them back in case and return! We are just trying to check battery level here. Put your AiPods back in their charging case and see if they're charged or not. If battery has no or low juice, try charging them for at least 30-40 minutes and try playing something with them again. If AirPods still doesn't work, have a look at next troubleshoots.
Fix #2: Reset AirPods
Make sure your AirPods are charged at least 50% before resetting them. Below are steps you need to follow to reset your AirPods.
Forget your AirPods from your device's bluetooth settings.
Put them in charging case and close the lid.
Wait for 30 seconds, open the lid and press the small button on the back of case for 15-20 seconds
You will see a blinking light.
Now, close the case again and again pair them with your Apple Device.
Fix #3: Reset Network Settings
There could be a problem with your iPhone's network settings, resetting it could also fix the AirPods not playing music. To do so, you can follow below mentioned steps.
Go to your device's Settings and tap General.
Scroll down and select Reset iPhone.
Tap Reset and select Reset Network Settings.
Fix #4: Restart your iPhone/iPad
Go to your device's Settings > General and tap Shut Down. Now wait for a few seconds and restart your device by holding the power key. Restarting is a way of fixing any problem easily! So, try doing this if nothing above has worked for you.
Fix #5: Update Your Device
Companies only push updates to their devices for updating security patches and fixing bugs that are causing issues in functionality of device. Do check if there is an update available for your iPhone or iPad or other device that you are trying to listen music with your AirPods. You can check for updates from Settings app.
Read Also: