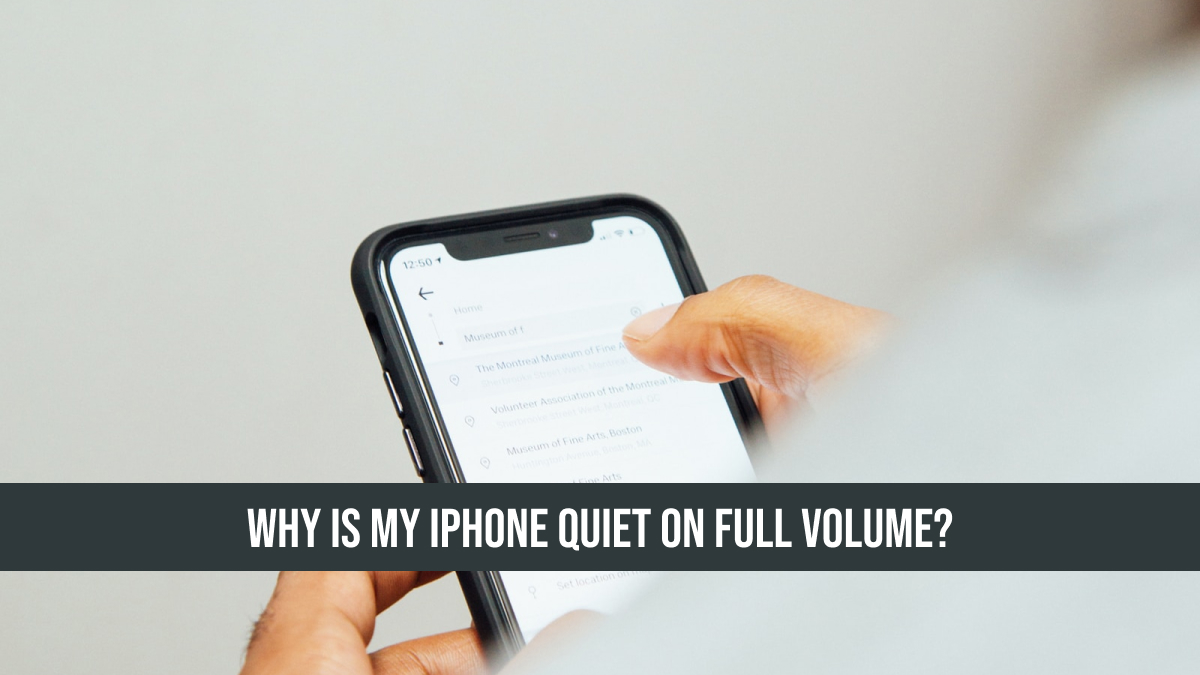 The newer models of iPhone have pretty decent sound quality. Also, the built-in speaker setup for spatial audio takes music quality to the next level. If you have an iPhone 7 or later, you can enjoy theater like audio from movies and videos you're watching. You can also listen to Dolby Atmos songs on Apple Music. I personally feel that spatial audio is what makes Apple Music and TV subscription worth paying for. Lets not talk much about this feature of iPhone and lets get to the point. Are you facing problems with your iPhone's speaker? Did you just landed to this page by searching Why is my iPhone Quiet on Full Volume? Worry not, we are here to help you solve this problem in 2023.
Why is my iPhone Quiet on Full Volume?
There are several problems that could make your iPhone speaker go mute even on full volume. Here we will discuss those problems and guide you how to fix them.
Is your iPhone set to Silent?
When your iPhone is set to silent, it just won't play any sound while receiving calls or notifications. Also sometimes iPhone doesn't play sound while playing music or videos on silent mode. So, make sure your Ring / Silent switch is pulled towards the screen, which indicated iPhone is on ring mode.
Clean the Speaker
The speaker of iPhone can easily get covered with dirt, lint and small debris. Try wiping the speaker with a microfiber cloth or use a toothbrush to clean out speaker. Most probably cleaning the speaker will fix muffled sound or totally mute iPhone's speaker.
Take off the Case
It could be your iPhone's case that could making trouble with sound of your device. Now try taking off your iPhone case and play music to see if it is louder than before without case. If your case is the culprit, change it!
Take an appointment from Apple Care
If nothing mentioned above works, it is time to pay a visit at apple care. You can call Apple care and ask them to make an appointment. They will run tests on your device and let you know what's wrong with your device and tell you estimated time and cost to fix it.
or
Use your iPhone with Headphones
If you are having a busy schedule for a couple of days, you can use your device with your wireless headphones.
Read Also