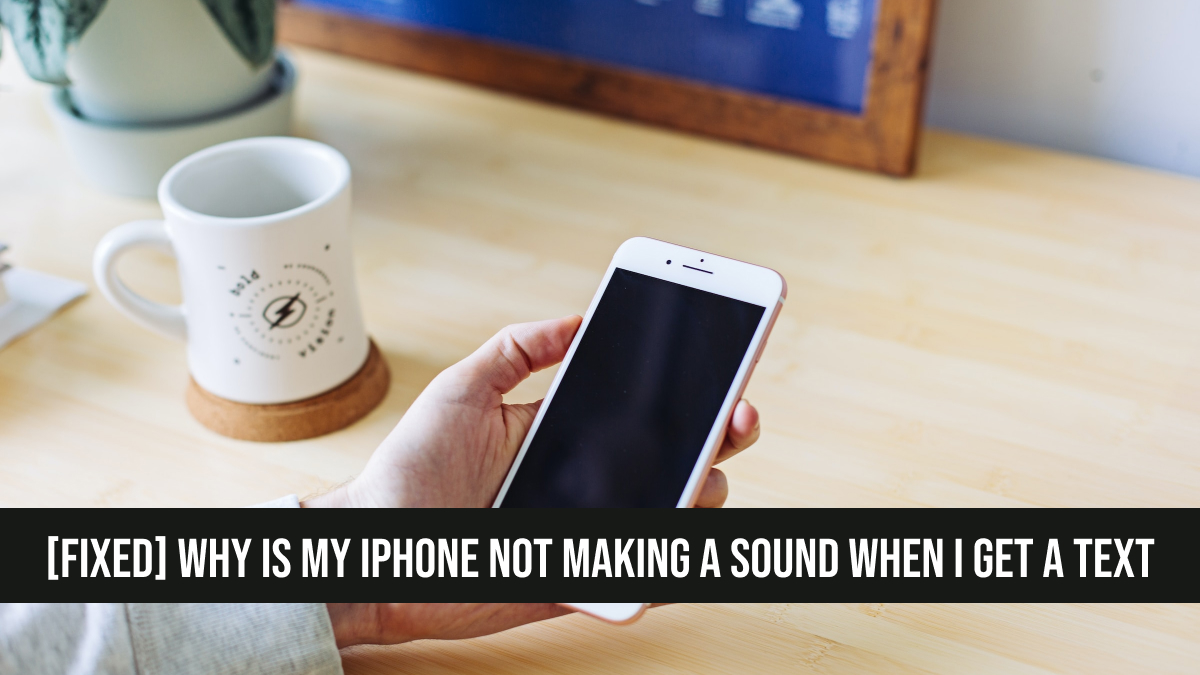 Do you often miss important texts because your iPhone doesn't give you notifications when a new texts arrives? If you are not receiving a sound when you get a text it is because of your iPhone getting misconfigured settings or software bugs. Usually, the issue is temporary, and you can solve it with some quick, easy and straightforward fixes. So stop questioning Why Is My iPhone Not Making a Sound When I Get a Text and check out the solutions for it.
Why Is My iPhone Not Making a Sound When I Get a Text
Below we have mentioned a few methods that will help you get rid of this problem.
Check Notification Setting
When your iPhone not send you the notification when the text messages arrives, make sure the Messages app is given permission to show them on the Lock Screen, Notification Center, and elsewhere. To  check or give the permission to the notify you have to follow these steps:
On your iPhone go to Settings 
Select Notifications and then tap on Messages.
Check Allow Notifications is green or not.
Next, check the boxes for Lock Screen, Notification Center, and Banners.
Now, Tap Sounds and choose a loud message tone.
Ensure the Person Isn't Muted
If you are not receiving a notification when they text with the specific person, ensure that you do not mute that person. Once you mute a person or group, the iPhone won't alert you when they send you a new text or iMessage.
On your iPhone Open the Messages app
Go through your conversations.
Swipe left on the conversation that has a gray slashed bell icon.
Now, tap on the bell icon to unmute this message thread and get alerts.
Make Sure the Person Isn't Blocked
After you block a person, you can not get notification when they call or text you. If you want your iPhone to notify you when someone's text arrives then follow these given instructions:   
Go to the Settings on your iPhone.
Select Messages.
Now, Tap on Blocked Contacts.
If the person is listed here, swipe left on their name or number and tap Unblock.
Turn Off Silent Mode and DND
If you put your iPhone on silent mode, or do not disturb mode you don't receive the notification of new texts. You want the iPhone to notify you when you get a text message. iOS 15 and later versions have Focus modes that let you configure which apps and people you want to allow notifications from. If you're using one of these modes, turn it off from the Control Center.
Read Also:
Getting Too Many Redirects On iPhone While Surfing Safari: Here's A Fix
iPhone Screen Stuck on Call Ended? Here is a Fix!
My iPhone Won't Connect to WiFi But Other Devices Will