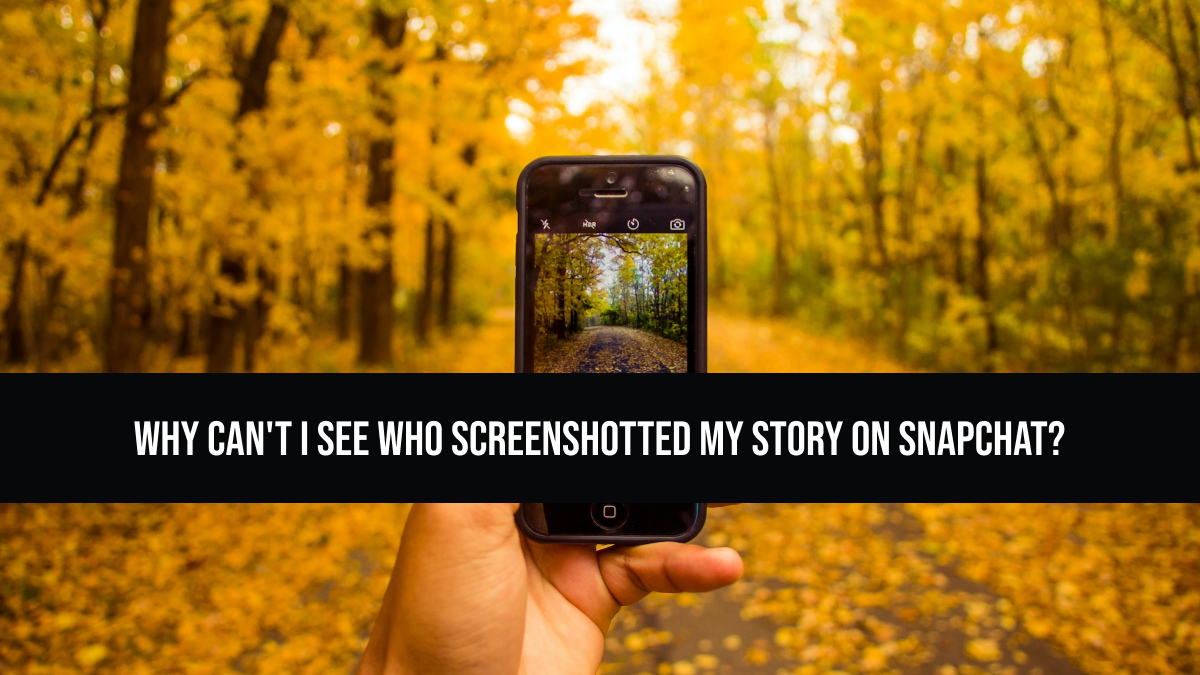 Snapchat has become a popular platform for sharing moments, stories, and memories with friends. One feature that has intrigued users is the ability to see who has viewed their story. Also, one can see who has screenshotted their story easily. But, when you know someone has screenshotted your story and still you can not find their name in the users who has screenshotted the story, what should you do? The question will continue to puzzle you: why can't I see who screenshotted my story? In this article, we will delve into the reasons behind this Snapchat mystery.
Why Can't I See Who Screenshotted My Story On Snapchat?
Snapchat by default shows the list of people who took screenshot of your story on snapchat. But, if you are unable to see who has captured a snapshot, it could be because of several reasons like:
The person is using a third party application.
It could be due to some technical issues with Snapchat.
It could be due to internet connection issues.
or You're just overthinking!
How to check who screenshotted your story on Snapchat?
Well, it is super easy to check who has screenshotted your story on snapchat. All you have to do is:
Go to My Story
Tap on the story and you can see an icon just beside eye icon.
When you tap that another icon, you can see the list of people who took the screenshot of your story.
Hope this helps! Stay tuned to TheTechMirror for more tech related information, tips and tricks.
Read Also:
How To Hide What Filter You Used On Snapchat?
How To Know If Someone Blocked You On Snapchat 2023
Snapchat Lenses not working on Android in 2023