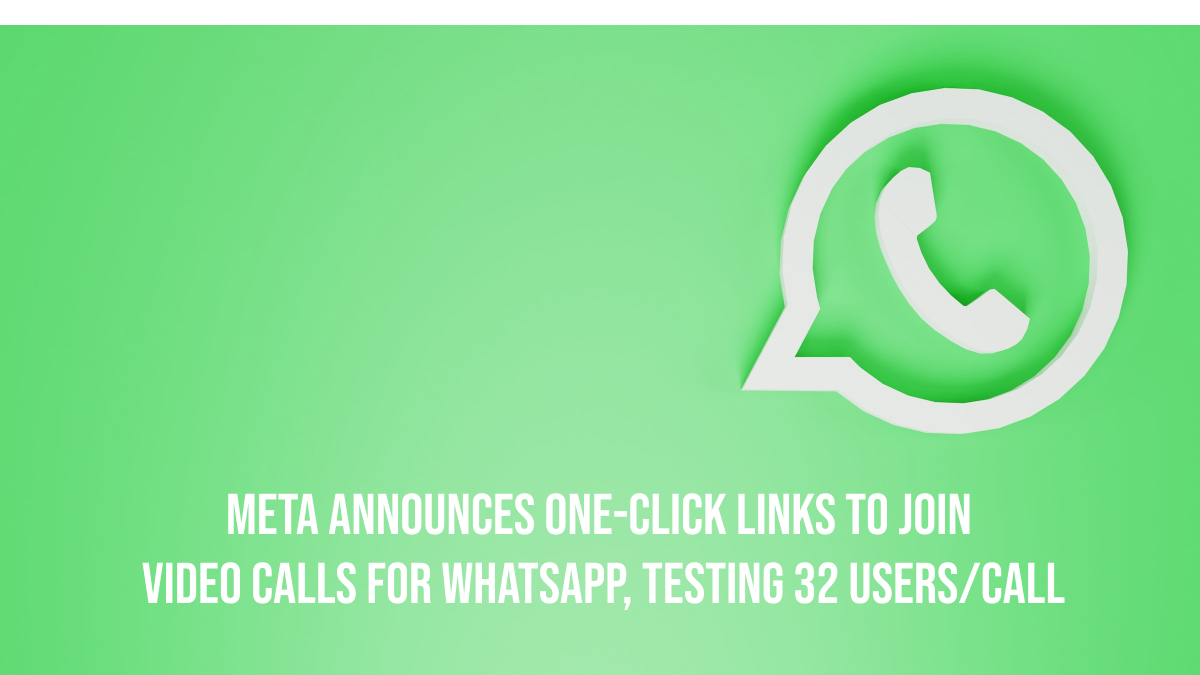 Meta is planning to add more cool features to WhatsApp. Recently Mark Zuckerberg has announced that they're introducing the new one-click links that can be shared with others to join video calls. Also, they're testing on adding up to 32 users in call. The new call link feature will support both the audio and video calls.
Zuckerberg posted the update on Facebook and said, "We're rolling out call links on WhatsApp starting this week so you can share a link to start a call with a single tap. We're also testing secure encrypted video calling for up to 32 people. More coming soon."
WhatsApp currently supports only up to 8 people in a group video calling. Extending the capacity will present WhatsApp as a competitor for companies like Google Meet, Microsoft Teams and Zoom. However these rivals are already offering a greater caller capacity. Eg. Google and Teams allows you to add up to 100 people in a video call, while Zoom has support for up to 300 people.
Read Also:
Locate & Get On With Chat: Here's How To Find Someone On WhatsApp
WhatsApp Stickers: Converting your Photos into Whatsapp Stickers