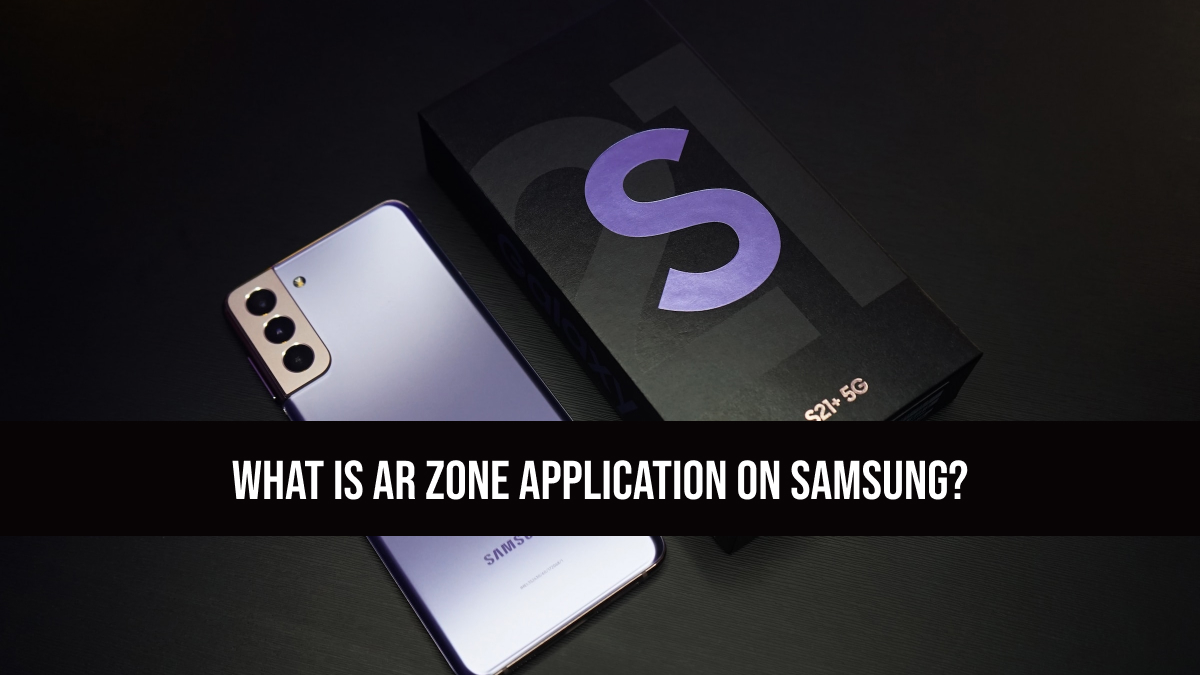 Whether you've just purchased a brand new Samsung smartphone or have updated your current Samsung device to Android 10 or above, you may have noticed a couple of strange apps floating around on your app page. One of these apps is called AR Zone. If you are also wondering What is the AR zone application on your phone? Then here we are with the details about the AR Zone.
What is the AR Zone application?
AR stands for Augmented Reality. This is a feature in Samsung phones thatgives a user an eyebrow-raising 3D view experience. AR Zone is a native app available on the latest Samsung phones. It enables users to have fun using augmented reality. Like Snapchat, AR Zone provides select augmented reality features to your camera that you can save or send to your friends. AR-related apps increase user engagement and boost the experience of users. AR Zone software provides Samsung mobile users with AR-related features, such as AR Emoji and AR Doodle. The AR Zone application allows the users to choose a feature and capture fun photos or video.
How to access AR Zone in your Samsung phone:
Slide up from the bottom of your screen to access the apps menu and then select the Samsung folder.
Tap on the AR Zone.
You are now able to access any of the AR Zone's features.
List of all the features provided by AR Zone app
AR Emoji Camera:  In this feature of AR zone a user can create a My Emoji that looks just like them. You can also take photos and record videos using My Emojis or character Emojis.
AR Emoji Stickers:  A user can create their own character stickers with Emoji expressions and actions. The AR emoji Stickers feature provides users different options to create the exact emoji sticker. 
AR Emoji Studio: Users can also edit or decorate My Emoji and create their own My Emoji stickers with the help of My emoji studio feature of AR Zone app.
AR Doodle:  with the help of AR Doodle Users are also enabled to record fun videos with virtual handwriting or drawings on faces or anywhere else.
Deco Pic: Apart from all these, one can also capture photos or videos with various stickers created by them on the application.
Quick Measure: A user can easily measure the size and distance of the subject quickly and easily which is amongst the most exciting features of the AR Zone app of Samsung Mobiles.
Read Also:
How To Find someone On Instagram Without An Account
How to see how many people blocked you on Twitter?
Is It Possible? Can You Join Multiple Zoom Meetings?