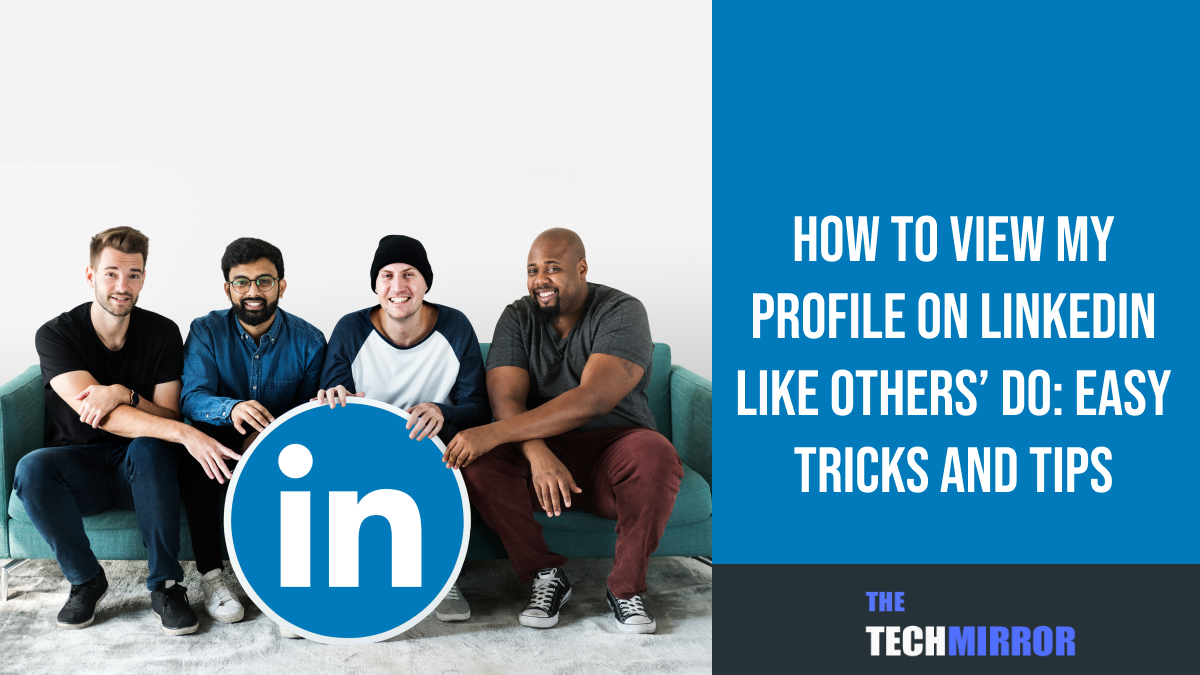 LinkedIn undeniably is a favorite pick for employers as well as job seekers and ranks high among the social platforms meant to connect with professionals from all frontiers and discover better career prospects. The platform facilitates in growing your professional network, and thereby increases all likelihood of grabbing great opportunities. Hence you must ensure to include all the necessary details and be very peculiar about how your profile appears to fellow users. Well I guess this makes you pretty curious to ask about how would others View My Profile On LinkedIn?
While you may be anxious to know how others can see you on LinkedIn, we have compiled this article to presents you a few methods by which you may know how to view your profile as someone else.
Why to have a LinkedIn Profile?
In the herd of social network websites may it be Facebook, Twitter, and many others; LinkedIn is the best rated platform for building business connections or grow professional contacts. From job or employee hunt to exploration of fresh career options or even strong branding for individuals or organisations, LinkedIn serves an assortment of different motives.
To get these motives fulfilled on LinkedIn, one of the most decisive factors is how your profile is viewed by latent employers or other professionals. By and large, your profile is completely visible to all members who've signed in to LinkedIn.com or the LinkedIn mobile app. As a registered member you can choose and control what comes into view on your profile via privacy preferences. It solely depends on these settings, that what version of your profile may be visible to users.
Why would you view your LinkedIn profile as someone else?
Once you've got your LinkedIn profile ready by filling in all the appropriate information (including past experiences, companies, and current skills with a decent profile photo), you must then reassure as if how your profile looks around to the other people out there. Here are the methods to know how to view my LinkedIn profile as someone else.
Method # 1: View My Profile on LinkedIn via Incognito mode
You must perform the steps given as under for the purpose of viewing your LinkedIn profile as someone else using Incognito mode:
Navigate to Incognito mode and open https://www.linkedin.com/.
This will take you to the Homepage of LinkedIn (make sure that you DO NOT sign in).
Scroll down to "Connect with people who can help" and click on "Find a Person, you know."
Now enter your First Name and Last Name in the given boxes.
Now click the Search Icon provided next to it.
This will now list your profile the search results. Simply make to Click on the Profile to view it.
That is it…!!! You will get to see your Profile just as it would appear to anyone having a glance of your information.
Method # 2: View My Profile on LinkedIn via View Profile
Alternatively you can also view your LinkedIn profile using the View Profile option. Though it may not always give the result as expected but you can certainly give it a try. Just follow the stepwise procedure to do so:
Navigate to  LinkedIn 
Log in to your account by entering the credentials.
Locate the Me icon provided at the top right corner of the Profile page. Click it to see a list of Options in the dropdown.
Continue by clicking the "View Profile" option.
Hover to Contact Info. and then copy the link mentioned under "Your Profile."
Go to an incognito tab and paste the copied link in address bar.
This will display your profile page same as it may be viewed by others.
Summing up:
By now, you must have a proper understanding about How to View Your LinkedIn Profile As Someone Else. The best thing you can do with this option is to review your profile before anyone else views it and thus go on to make alterations to avoid or correct mistakes (if any).
Wishing you best of the professional opportunities coming your way!!
Read Also:
Can Someone See If You Searched Them On LinkedIn?
Does Twitter Notify You Of Screenshots Taken By Someone