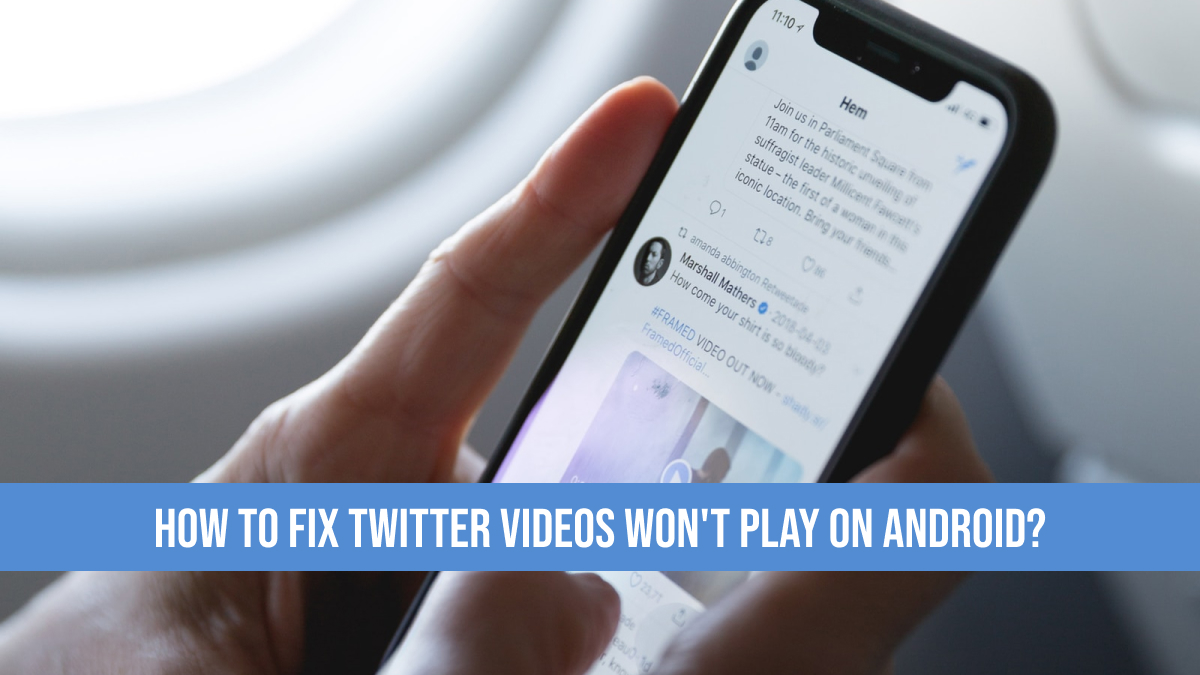 Twitter is a really great micro blogging network that allows you to talk on any topic. It also keeps you up to date with latest trends and news. Apart from being a micro blogging network, twitter also lets you upload images, videos and you can talk to like minded people via its DM. So, if you're scrolling your twitter feed on android and found that something is wrong with videos uploaded by others! But, it is working fine on your iOS or desktop. What's wrong? Why twitter videos won't play on Android? Worry not, we've created this guide to help you fix this issue and make them work like charm again.
How to Fix Twitter Videos Won't Play on Android?
Below are the easy ways to fix twitter videos not playing on your android device.
Check your Network
First thing you should check is if your device is connected to a working internet connection or not? If you're using a cellular network, try enabling and disabling airplane mode once if cellular data is not working properly. In case you're connected to a Wi-Fi network, try to disconnect Wi-Fi, remove it from networks and re login to your Wi-Fi. It should fix the problem or try rebooting the router.
Update Twitter App
Keep the apps on your android up-to-date to stay away from such issues. If twitter videos are not loading on your android phone, check for the latest update of twitter app on play store. Just update it to a newer version and it shall start working again.
Clear Cache
Cache files are temporary files that are stored inside your device so the operating system can load the app faster and make everything work smoothly. But sometimes corrupted junk files make the app code to behave improperly. Go to Settings > Applications > Look for Twitter and Tap Storage and clear cache and check if videos are playing or not. You can also clear data of twitter app if you remember the password of your account. Clearing data will remove the logged in accounts and you will have to re enter the password and username of that account you were logged in with.
Reinstall the App
If you have tried all the above troubleshoots and still facing the problem, we recommend you to make a fresh install. Just delete or uninstall the currently installed twitter app on your android phone and reinstall it from twitter. Why reinstall? Just like the junk files, other system files of the app could also get corrupted and restrict the app's performance. So, just reinstall the app and see if it works.
Restart your Phone
If the problem still persists, you should try restarting your android phone. It will clear all the background processes and fix any minor software glitches that are causing this issue.
FAQs
Why won't Twitter videos play on my phone?
Twitter videos may not play on your phone due to connectivity issues or some glitches with the app or your phone. Read above mentioned methods to fix twitter videos not playing on android.
Why is Twitter videos buffering?
A faulty network could make videos buffer. You should go to fast.com and check if your connection is working properly or not.
Read Also: