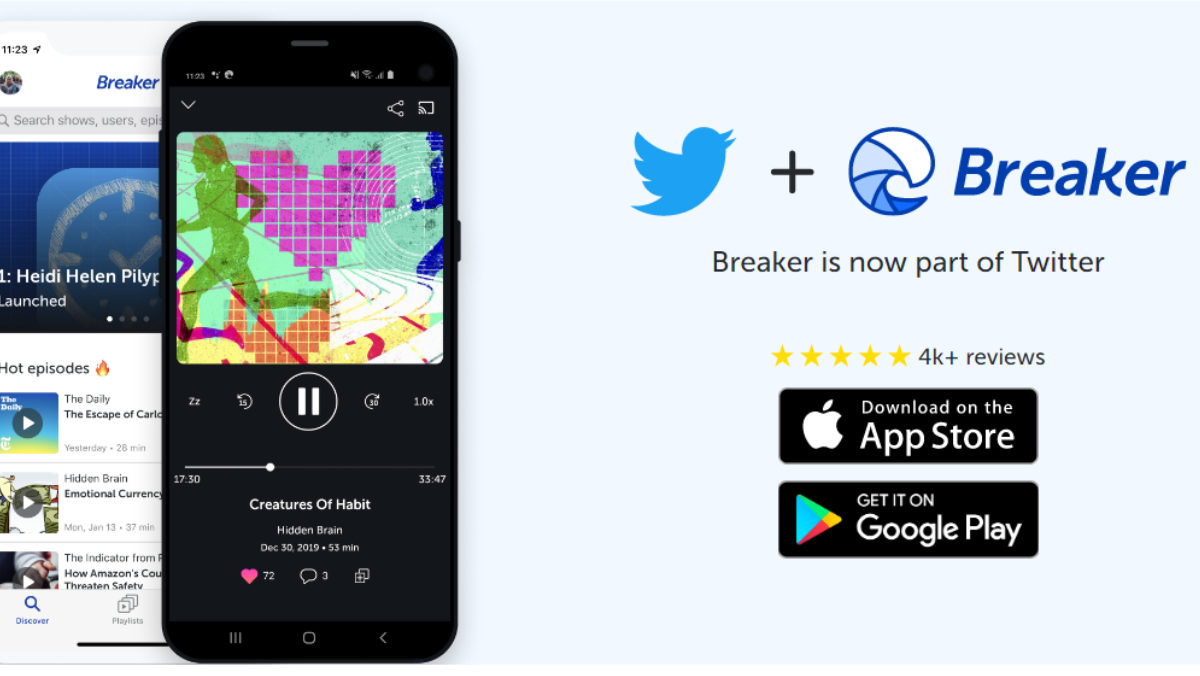 Twitter of late decided to join the likes of Spotify, Stitcher, Google Podcasts and others in the hunt to make it big in the world of Podcast. The micro blogging platform in this direction has acquired Breaker, the new generation social podcasting app. The deal is thought of to go underway for an whopping sum, (the figure though not made official from either side).
Spaces is quite a similar concept to podcasts. On spaces, you can create audio conversations where up to 10 people can join and discuss about anything. Currently it is being rolled out to a very small audience to test and get feedback from them.
Confirming to the news Breaker said it has working on the plans to close down its app (both on iOS and Android) as well as website latest by January 15. However a note is placed on its official site that reads, "Breaker is now part of Twitter"
Moreover the CEO of Breaker Erik Berlin has released a statement on Monday which says "Here at Breaker, we're truly passionate about audio communication and we're inspired by the ways Twitter is facilitating public conversations for people around the world"
Adding to it, Berlin said "You'll want to find a new podcast listening app, but we believe apps have improved so much since Breaker first launched (and likely because Breaker existed)". Sharing thoughts on future moves he added, "shutting down the app will allow us to focus on building what comes next".
Breaker is known for having added a social community element with distinct features such as liking and commenting on episodes. The earlier podcasters alongside the new one on Breaker can relocate to other alternative hosting service like Anchor, Simplecast or Transistor.