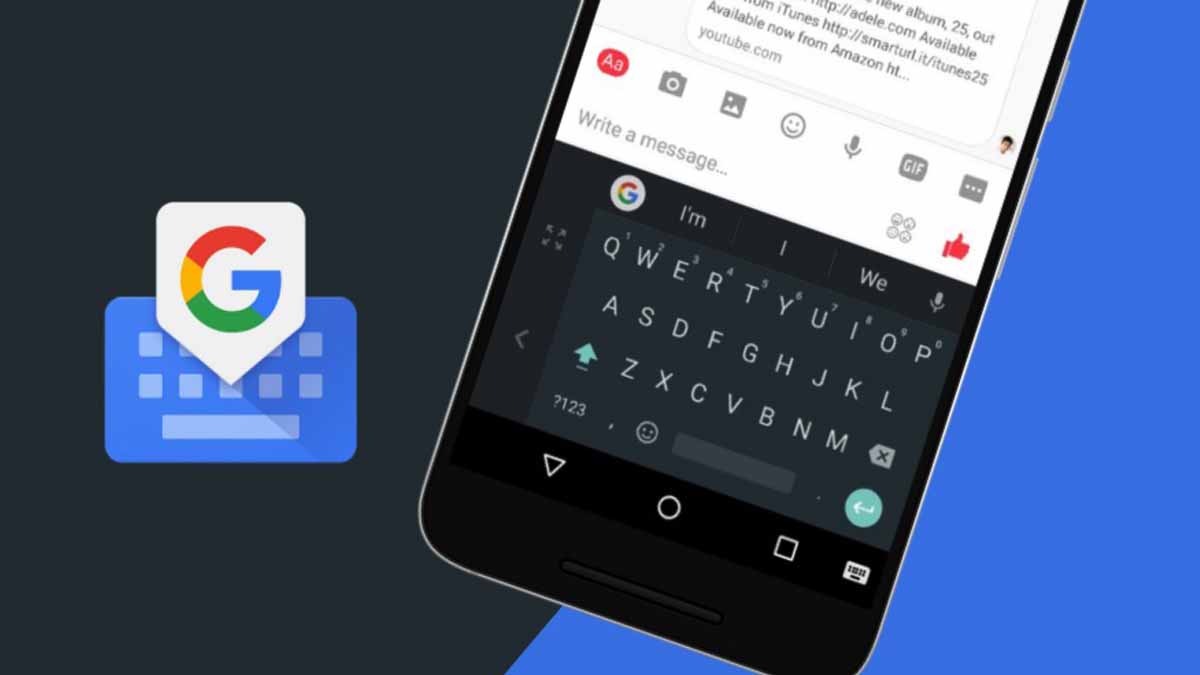 Swiftkey vs Gboard: Smartphones are known for their multi-functionality and the keyboard is one such integral part of the device, that can't be ignored.
Generally, people may not even notice anything about their keyboard, until it doesn't disturb them in any way. But, if your keyboard has caught your attention and you desire to change something about it, then it's better that you look for a good alternative. There are lots of keyboard options out there but in this genre, generally, the most popular and heated debate has always been of Swiftkey vs Gboard.
It seems a good day to even put our bits of thoughts and opinions in this ever-growing debate of the best possible virtual keyboard.
Which is better Gboard vs Swiftkey?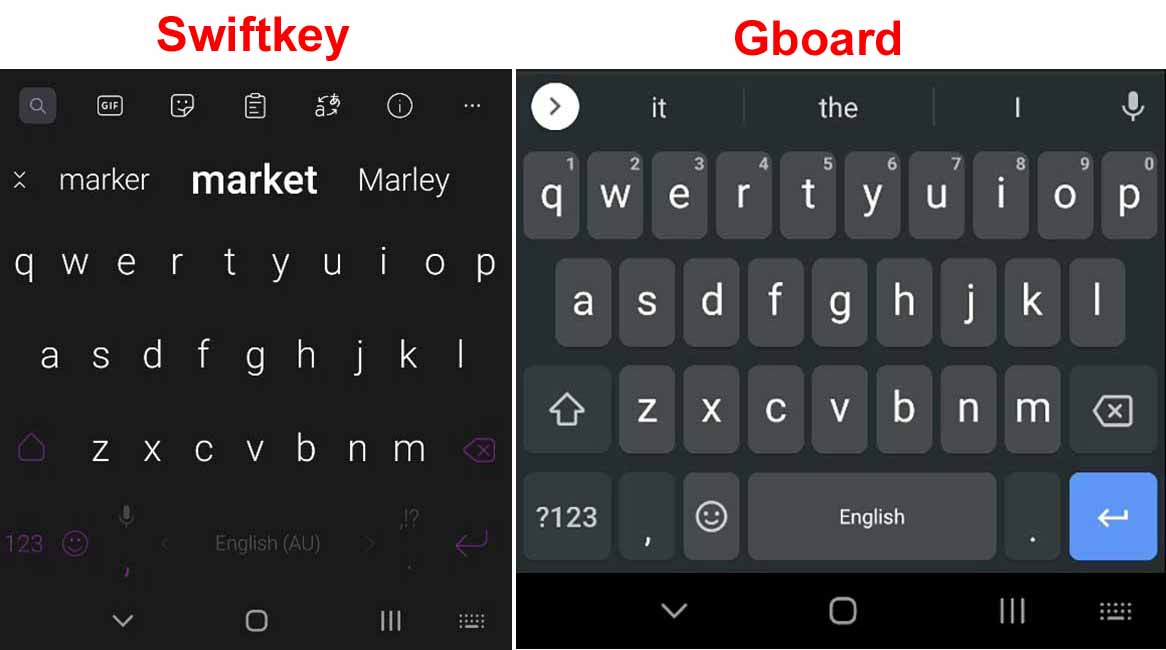 Gboard
If you are a fan of Google products and services, then you would have probably already heard of Gboard. This virtual keyboard comes directly from the house of Google and just like most of the other Google product, this one too is free to use on your smartphone.
It's a virtual keyboard that's known for its speed and accuracy. The exceptional predictions and non-m standard symbols make the keyboard a must-try. Users haven't been found to be complaining much about the keyboard and that's why it's going strong even today.
Swiftkey
Swiftkey was initially developed by TouchType but later on acquired by Microsoft in February 2016 for $250 million.
Over the past few years, this virtual keyboard has developed a lot and in fact, you also get to see this keyboard as a default option in a few Android devices out there. The keyboard learns about your writing style and patterns and accordingly makes the predictions. In the writing style, everything right from commonly used words to slangs and emojis are included.
It also allows you to try out a variety of themes and designs. The keyboard writing structure can be adjusted as per your needs.
In short, if you are someone who's heavily into customization, then you are gonna love Swiftkey.
Who's the actual winner?
To be honest, in the swiftkey vs gboard, there isn't one clear winner as both of the keyboards are great in their own respective ways. It's actually a bit hard to draw a winner between the two options. At the end of the day, it all boils down to your requirements.
So, based on what one is looking for, he/she may choose one over the other. The maximum that we can do is list the main differences between the two options in some main aspects so that you can accordingly decide for yourself.
Major Factors That Should Be Considered:
Prediction Layout
The way that predictions function in both the keyboard has a slight difference. For just those who don't know, prediction words are basically the words which are shown as suggestions on top of the keyboard. That being said, Gboard currently shows three separate word suggestions. The words are not repeated and you always have a new set of three words ready for you. The only downside is that, because you are being suggested new words, you will have to pay more attention to the keyboard while typing. If you are someone who prefers to not do that, then maybe Swiftkey could be a good choice for you. 
Swiftkey also shows you three words over the top of the keyboard, out of which two words are new suggestions and the remaining one is the word that you have typed. Here, the rate of predictions reduces but you get to know your keyboard better. This isn't a very big noticeable change, but if you are someone who gives a damn about predictions, then even this slightest of change creates a large difference.
Clipboard
If you have a habit of frequently copying down elements, then Gboard may not satisfy you much as it isn't that great in copying images or text. On the other side, SwiftKey makes it very simple and straightforward to access the clipboard. Wonder how? Well, it directly places the clipboard over the top of keyboard, removing the need of searching it separately again and again.
Also, if you have a habit of pasting multiple elements at once, then too SwiftKey keyboard takes the lead as in the case of Gboard, you have to every time choose the clipboard again and again, whenever you desire to paste an item.
Swipe Typing
If needed, we could have excluded some other point, but this point had to be mentioned anyhow in this SwiftKey vs Google keyboard as this is the one of the most prominent deciding factors in choosing between one out of the two options. If you love one hand typing, then you are gonna love the Swipe typing feature that comes loaded in both the keyboards.
What gives Microsoft keyboard Android an edge over Gboard is that the former has swipe typing available for full sentences whereas the latter is just limited to single words. Also, just for information, as few may consider this an important aspect, SwiftKey keyboard comes loaded even with symbol swiping.
So, what's the ultimate verdict?
Just like, we had discussed in the initial part of the article, both of the apps are great in their own respective ways. Again, we say, that, it's you who can take the final and ultimate verdict.
Let's finally summarise the good of both the keyboards so that you can decide which one to go for.
Gboard comes loaded with a fantastic layout and prediction. It's a perfect keyboard for those who are looking forward for fast typing. It sports various kinds of languages that you can use on a daily basis.
So, if you aren't very well comfortable with English then you can find a ton loads of other languages too in the keyboard. If you have the habit of using too many emojis, GIFs, and other forms of media other than text, then also you are gonna love trying out Gboard.
There are easier gesture options and the number row and symbols are easily available for you to try.
When we take a look at SwiftKey, we find that it's mostly about customization. Somebody who's looking for more than a standard keyboard, is gonna find SwiftKey keyboard quite amazing.
There's a dedicated theme gallery, that will help you design the keyboard as per your preferences and visual appealing needs. The keyboard is also great at suggesting punctuations for your sentences.
Read Also:
Not to forget about the great clipboard options that give the keyboard an upper edge over Gboard. If you are interested in GIF and emojis, then you have a great deal of options to try out.
Frequently Asked Questions (FAQs)
What's so special about the part that Gboard is backed by Google?
Gboard is an Android keyboard designed and developed by the tech giant, Google. As it's backed by a large corporation, you can expect it to be a little better in terms of frequent updates and security. Also, the Gboard being a Google product, it easily syncs with your Gmail account. So, you see, how services get connected to each other. If you are a fan of Google products and are just looking for a standard keyboard, then feel free to go for Gboard.
Does SwiftKey collect data?
Just like Gboard, SwiftKey is also backed by a reputed and large tech giant, Microsoft. It has strict rules and policies on how your data is collected and used. Generally, whatever data is collected is just used to improvise the service and give you a more personalised experience. None of the collected data is used for any wrong, malicious or illegal purposes. For more detailed information, you are free to check out the policies of the SwiftKey keyboard.
Is SwiftKey safe?
SwiftKey is a product of Microsoft and it's one of the most widely used Android and iOS keyboard that you can find. A company like Microsoft won't risk their goodwill in the market by creating an unsafe product. You can be assured that SwiftKey is a completely safe and secured keyboard.
Conclusion
If you just want a quick change from your default keyboard and don't have too much special demands then Gboard could be the perfect choice for you. It has all the required features and the best part of all is that, it's backed by Google.
On the other hand, if you are picky about a few aspects of your default keyboard and want a keyboard with the power of higher level customization, then SwiftKey seems to be a great choice.
Lastly, if even after reading the whole SwiftKey vs Gboard review, you are still confused, then we recommend you to try out both keyboards for yourself and then you can decide accordingly.
Read Also: